Review: 'Zodiac Academy: Origins of an Academy Bully' by Caroline Peckham and Susanne Valenti
February 23, 2022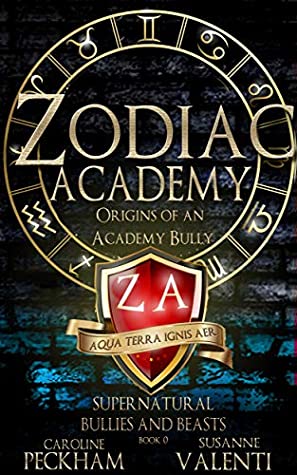 Zodiac Academy: Origins of an Academy Bully
by
Caroline Peckham
,
Susanne Valenti
Series:
Zodiac Academy #0.5
Published by
Self-Published
on 7/10/2019
Genres:
Dark Bully Romance
Format:
eBook
Source:
Kindle Unlimited
Goodreads
Purchase at
Amazon

Dark magic is forbidden at Zodiac Academy.That's why I hide it so well.
But now I'm supposed to mentor Darius Acrux: the son of the most ruthless Dragon Shifter in Solaria.
If he's caught using blood magic, he'll lose his claim to the throne.
The problem is? Our families are up to something, and we're determined to find out what. No matter what dark power we must turn to...
Welcome to Zodiac Academy, where your star sign defines your destiny.
As the Fae of the future, you will soon learn the merciless way to claim your power. Life among the Vampires, Shifters and Sirens is no easy ride, but if you can make it through your exams, you might just be able to harness your inner strength and earn your place among the elite.
This is a prequel novella set four years before Zodiac Academy: The Awakening, Book 1 in the Supernatural Bullies and Beasts series.
---
I took a chance on a new book/series (to me) by Caroline Peckham and Susanne Valenti. I saw their Zodiac Academy series pop up on my Instagram thanks to other Bookstagrammers and knew I had to give the series a try since I love bully romances. I'm glad I did because it most likely got me out of the reading slump that I have been experiencing this month. Don't get me wrong, I have been reading, but not as much, and it was driving me crazy. I needed something to get me away from reality for a while since I found myself getting depressed. The Zodiac Academy reminds me of Harry Potter, but it's dark and twisted, and I'm enjoying it so far and can't wait to dive into the following books very soon.
Storyline/My Thoughts: The prequel introduces us to Orion and Darius and how these two characters play a significant part in the first book and the series. Darius has wanted to impress his father forever, and now is his time for his awakening. Unfortunately, his father is a jerk, and nothing can impress his father. I felt for Darius after reading this prequel. I also felt for Orion (Lance). Readers find out what Orion wanted out of life and what he ended up doing thanks to his mother and Darius's father. Darius and Orion's families are linked together for a specific reason, and that's to do with power. Darius and Orion don't want to follow in their families' footsteps, but unfortunately, you don't stray from the path that your parents already have planned.
This was an enjoyable prequel that introduced the four heirs and Orion. After reading the first full-length novel, I understood more why Darius and Orion are connected. (I actually read Book 1 before the prequel, but it didn't confuse me for reading out of order.)
I found out who the real threat in the series is, and I can't wait to dive more into this series. I give this prequel 3.5-stars and look forward to reading more of this series. I know this series will wreck me since it's a dark bully romance, but I'm prepared for it.
Standalone or Part of Series: It's part of the Zodiac Academy series and I recommend reading in order.
Would I recommend this book? Yes, if you are a fan of dark bully romances, I would recommend this book/series.
Warning(s)/Trigger(s): Body (Physical/Emotional) shaming; blood/dark magic; coercion; abuse (family related); death

This post contains affiliate links you can use to purchase the book. If you buy the book using that link, I will receive a small commission from the sale. It will help sponsor future giveaways but costs you nothing extra. You can read the full disclosure underneath the Privacy Policy.
---
---
---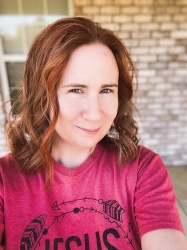 Latest posts by FranJessca
(see all)