I received a complimentary copy of the book from the author in exchange for an honest review. This does not affect my opinion of the book or the content of my review.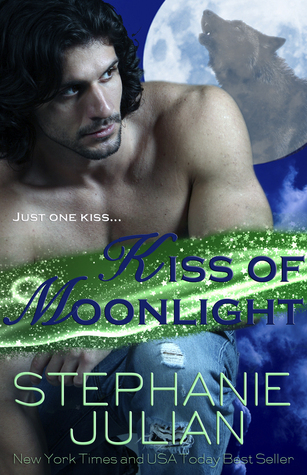 Kiss of Moonlight
by
Stephanie Julian
on February 8, 2016
Goodreads
Purchase at
Amazon

Plagued by nightmares. Stalked by kidnappers. Tamra McMillan needs a safe haven. When tattooed bad-ass Kyle Rossini steps into her life, the last thing she expects to find is a sanctuary from her demons in his arms. In fact, everything about him screams danger. But appearances can be deceiving. The tender possessiveness of his touch, the hunger in his eyes, the scorching sensuality of his kiss... He wants to brand her as his for life.
Etruscan werewolf Kyle is a loner. The king's assassin with a killer's instincts. The last thing he needs is a mate who could be placed in danger because of him. Until he meets the one woman who needs him more than he needs his solitude. When Tamra, battered but not broken, stumbles into his world and tumbles into his bed, she captures his heart. And nothing—not kidnappers or visions of his possible death—will keep him from her.
My Review