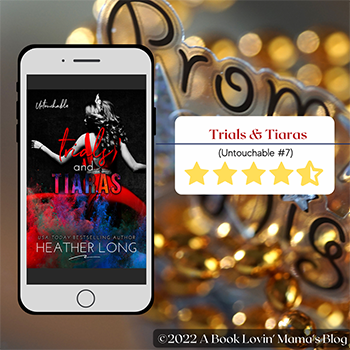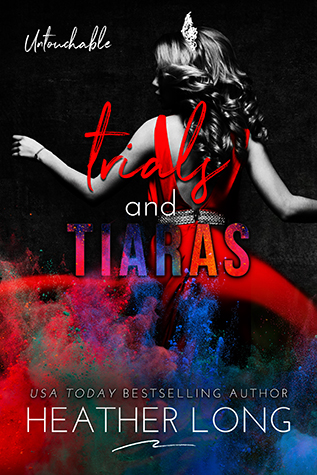 Trials and Tiaras
by
Heather Long
Series:
Untouchable #7
Published by
Self-Published
on December 14, 2020
Genres:
Mature High School/Young Adult Romance
Format:
eBook
Source:
Kindle Unlimited
Goodreads
Purchase at
Amazon

It's not true.

It can't be.

Four DNA tests.
Only one positive.
The man claiming to be my father is quite literally the worst option imaginable. This isn't happening to me. For the first time in my life, I know who I am and where I want to be and, in the blink of an eye, everything is spinning so utterly out of control.

I thought the fight with Maddy was the worst thing I faced.

It's not. 
I've grown up in a house of lies and it's all crashing down on the five of us, and I have no idea how to protect the ones I love best from the fallout. They've all made it clear, they're not going anywhere. 

Worse, I don't know how to keep them from wading into this fight. 
I can't imagine my life without all four of them. I don't want to. 

We can survive this, right?
*Please note this is a reverse harem and the author suggests you always read the forward in her books. Contains some bullying elements, mature situations, and is recommended for 17+. This is the seventh in a series and the story will continue through future books.