ARC Review: 'Blind Attraction' by Eden Summers
May 18, 2013
I received a complimentary copy of the book from the author in exchange for an honest review. This does not affect my opinion of the book or the content of my review.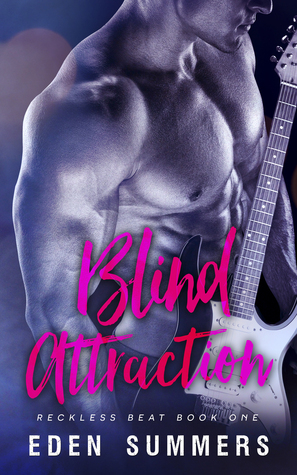 Blind Attraction
by
Eden Summers
Series:
Reckless Beat #1
Published by
Self-Published
on January 9, 2014
Genres:
Contemporary Romance
Format:
eArc
Goodreads
Purchase at
Amazon
|
Apple
|
Google Play


He can seduce with a single glance.

Peering down at a sea of fans, rock star, Mitchell Davies can't deny the innocent beauty of a woman in the front row. He'll stop at nothing to get to know her. When a public altercation leaves her weak and defenseless, he takes the opportunity to be her savior.

She's been sheltered from the world.

Alana Shelton wants to spread her wings and experience life away from her restrictive upbringing. But she isn't prepared for a gorgeous stranger to sweep her off her feet while at her most vulnerable.

Attraction will bring them together, but their pasts will try to tear them apart.

He wants to teach her how to trust, but she'll show him how to love. In a glamorous world of rock-and-roll, only time will tell if they're up for the challenge.
My Review
I read this on a road trip to Richmond, VA, and this book happens to be based in Richmond since that is where Alana Shelton goes to Reckless Beat's concert. (Coincidence I think not…Hubs had a convention to go to, and I found the opportunity to read the book finally.) =)
Eden Summers you know how to write a book, my dear. I LOVED every part of this book and now I am officially a groupie of the band "Reckless Beat" even when they are fictional.
My husband kept giving me the strange eyes and asking me why I was continually smiling/giggling while reading on the trip to Richmond. Oh…if only he knew. I could not share with him what I was reading due to little ears listening at the time in the car. This is not a book you share with your children around.
Alana Shelton has lived a sheltered life, and when she meets the sexy guitarist, Mitchell Davis for the first time, she is about to find out what she has been missing. She was taught by her mother that men are not to be trusted, but Mitchell proves her Mom's theories wrong. Mitchell takes care of Alana due to an incident he put her in. He has never felt this way with a woman before. The minute Mitchell spots Alana in the crowd in front of him, while he is performing, he is determined to meet her. There is something about Alana, and he feels maybe if he has one night with her, she will get out of his system. Unfortunately, he never expected what happened to happen.
His bandmates are even telling him that he should not just walk out of Alana's life due to his possessiveness and love he keeps showing for her.
Mitchell what can I say about the sexy guitarist, who stole my heart the minute Eden described him…he won my heart. He was very protective and caring of Alana. He even took it slowly with Alana at first, and it was Alana, who wanted more.
Alana was such a sweetheart. She had no idea who to trust after she found out specific lies that came to surface. I would have reacted the same way she did.
Blake is one character I want more of in the series. The scene between him, Mitchell, and Alana would probably have some people reacting differently, but he was such a sweetie to Alana, and he busted Mitchell several times. He got Mitchell to realize what would happen if he walked away from Alana.
I want more of Blake. He deserves someone to love.
Eden did a fabulous job on the first book to the Reckless Beat novels. I loved page in this book and the steamy scenes…let's say I wish I would not have read on a road trip. I needed a cold shower after several of the scenes. One in particular between three characters. Oh boy!!! That is the scene where my husband caught me smiling like the Cheshire cat in Alice in Wonderland.
I give this book 5 full moons and highly recommend it to contemporary romance readers and readers who love sexy rockstars in their books. You will fall madly in love with the band members of Reckless Beat.
Just fair warning, I have dibs on Blake. =)
I received a complimentary copy of the book from the author in exchange for an honest review. This review is my own opinion, and I was not compensated for this review.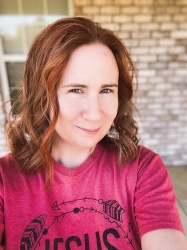 Latest posts by FranJessca
(see all)