ARC Review: 'Bound Beneath His Pain' by Stacey Kennedy
July 7, 2016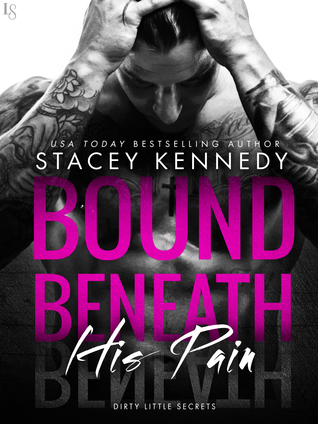 Bound Beneath His Pain
by
Stacey Kennedy
Series:
Dirty Little Secrets #1
Published by
Loveswept
on July 5th 2016
Genres:
Erotic Romance
Format:
eArc
Source:
Netgalley
Goodreads
Purchase at
Amazon
|
Apple

The USA Today bestselling author of the Club Sin novels kicks off a deeply sensual new series by introducing readers to Micah, a man who takes what he wants—until he meets the one woman he needs. Real estate mogul Micah Holt exerts absolute control over all aspects of his life. He keeps his dark side hidden away from the press, who will chase down any hint of scandal. He's always in command of his world, careful to expose his closely guarded secrets only to those he knows he can trust. Then Allie Bennett shakes his legendary discipline. She's beautiful, pure, untainted. But is Micah willing to sacrifice her innocence for his own selfish obsessions?
When that sexy smile makes her body burn, Allie tries with all her might to ignore it. For one thing, Micah's her new boss. For another, he's as complicated as he is devastatingly handsome. Still, Allie can only fight so much before she gives in to his dangerous games. She knows he's got dark secrets. But when she discovers the true depth of his pain, Allie must decide how far she's willing to go to light the way for love. Bound Beneath His Pain is intended for mature audiences. Praise for Stacey Kennedy's Club Sin series "Claimed sucked me in! Stacey Kennedy weaves together the intense BDSM lifestyle with the soft touch of a sweeter, more traditional love story in a novel with an engaging heroine at its heart."—J. Kenner "Bared is a seductively haunting tale of control and surrender that will tantalize existing fans of the series while enticing new readers into the passionate world of Club Sin."—Eliza Gayle "Desired is sexy, sensual, and totally seductive. Stacey Kennedy sure knows how to make a girl swoon."—Tracy Wolff "Freed is fabulous! Stacey Kennedy's a master at creating steamy and heartwarming romance, where the BDSM lifestyle is inextricably bound with compelling emotion and unforgettable characters!"—Virna DePaul "Tamed is sexy, sinful, and addictive. You won't want to put this book down!"—Jen McLaughlin Includes a special message from the editor, as well as an excerpt from another Loveswept title.
My Review
Stacey Kennedy introduces the readers to a new series that will leave you wanting more of the character's dirty little secrets.
First up in the Dirty Little Secrets series is Micah Holt and Allie Bennett. Two characters who are about to  change each other.
Micah Holt – dominant, dark, stubborn, broken, rich, and sexy. These are the qualities that jumped out on me with Micah Holt, while reading Bound Beneath His Pain. I'm so glad, Stacey Kennedy wrote Micah's story because for some reason he stood out to me. Although, I'm anxious to read Allie brother's story. Micah's life is dark, especially since he keeps a secret. A secret that affected someone in his past. He won't let that ever happen again. The minute he meets Allie though, his world gets turned upside down. He's used to getting whatever he wants. Allie will not make it easy for him, but he's not going to let it go until he has what he wants.
Allie Bennett – independent, successful, determined, innocent, beautiful, and secretive. Allie lost her parents, when she was a teenager. Her half-brother then took her in to take care of her. Unfortunately, Allie was used to living a normal, simple life without the money and problems. Her half-brother just wants to help her and Allie is trying to prove she can make it all on her own. Her real estate job may be in jeopardy since the company she works for got bought out by Micah Holt's company. She's about to start working for Micah and for some reason Micah wants Allie to not just be in his employee but more. Allie though is not into men like Micah who jump from one woman to the next. Here is why I adore Allie. She will not put up with the crap that Micah has done in the past to women.
Bound Beneath His Pain was definitely hard to put down. Although, Micah did drive me crazy a bit in the book. He still won me over. I loved every bit of this story and I really enjoyed the storyline between both characters. Stacey is one of my favorite authors because she knows how to write some addicting characters and hot, steamy scenes. I love every bit of when Stacey finally gets the characters together in the story.  🙂
Oh, and let's not forget about the secondary characters. Stacey has you wanting to read about them as well. You will definitely want more about reading Bound Beneath His Pain, which is why I'm anxiously waiting for the next book now.
I give this book 4.5 stars and highly recommend it to erotic romance readers out there. If you are fan of Stacey Kennedy's Club sin series, you'll definitely enjoy the first book in her new series.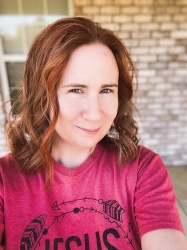 Latest posts by FranJessca
(see all)