ARC Review: 'Claim Me' by J. Kenner
April 24, 2013
I received a complimentary copy of the book from Netgalley, the publisher in exchange for an honest review. This does not affect my opinion of the book or the content of my review.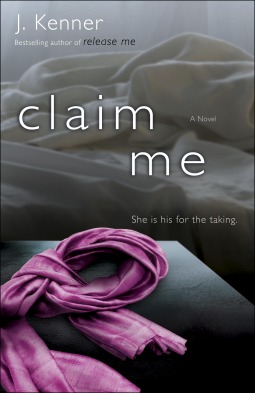 Claim Me
by
J. Kenner
Series:
Stark Trilogy #2
Published by
Bantam
on April 23, 2013
Genres:
Contemporary Romance
,
Erotic Romance
Format:
eArc
Source:
Netgalley, the publisher
Goodreads
Purchase at
Amazon
|
Apple

For Damien, our obsession is a game. For me, it is fiercely, blindingly, real.
Damien Stark's need is palpable—his need for pleasure, his need for control, his need for me. Beautiful and brilliant yet tortured at his core, he is in every way my match.
I have agreed to be his alone, and now I want him to be fully mine. I want us to possess each other beyond the sweetest edge of our ecstasy, into the deepest desires of our souls. To let the fire that burns between us consume us both.
But there are dark places within Damien that not even our wildest passion can touch. I yearn to know his secrets, yearn for him to surrender to me as I have surrendered to him. But our troubled pasts will either bind us close . . . or shatter us completely.
Claim Me is an erotic romance intended for mature audiences.
My Review
"Claim Me" is the second installment to J. Kenner's Stark Trilogy and it answered a few questions that I had from the first book. The second book picks up from where the first book left off at, so if you have not read the first book, I recommend it.
Nikki Fairchild is obsessed with Damien Stark, and in the second installment, the obsession has become even worse for her. Damien has now become her pain reliever, and Nikki has become his source to let out some stress. They both are amazing together though. Damien is finally opening up on what is going on in his life in "Claim Me," and Nikki is proving to be the strongest of the two. I have come to admire Nikki even more in this book. Here the woman is put through a whole lot of mess, and she overcomes it all. She almost stumbles, but she has proven she can overcome anything thrown at her.
If you have read "Release Me," you probably had many questions on what was happening in Damien's head and what made him have so many secrets. Slowly, but inevitably he begins to open up in the second installment.
He showed his possessive side more in this book as well, which could be found to be annoying to some people, but his motive behind it all will make you realize his intentions are for the greater good.
I loved everything in the second installment, and now I look forward to evening more the final book. J. Kenner leaves you hanging at the end which makes me wonder what is going to happen next. Are the characters going ever to have a happily ever after?
I want to know who is causing all the issues and I have a funny feeling I know who it is.
Poor Nikki not only goes through so much in this book but her best friend, Jamie did as well.
Her other best friend, Ollie, I cannot figure him out, but in this book, I did not like him. I feel he is up to no good.
I loved how J. Kenner made Nikki stronger though in this book and made me hate Damien at points in the book where I wanted to hurt him for Nikki. Damien though is nothing like Gideon Cross from the Cross novels by Sylvia Day. Damien is not one who plays games, he admires and loves Nikki. He has a very particular way of showing it. I cannot compare him to Christian since I have not read the FSoG books and tend not to read them anytime soon so I will not compare Damien to him.
J. Kenner's writing style is different from other contemporary authors I have read, which makes me adore her even more. She has a way of describing in detail that will make you feel you are there. She also makes you feel the emotions of the characters. That is one writing style that makes it more appealing for me to read since I feel like the characters are real.
This book has a lot of angst, friendship blow ups, and lots, lots of HOT sexual scenes between Nikki and Damien. The purple scarf on the cover of the book plays a very significant role in the book. =)
I give this book 4.5 full moons and highly recommend it to contemporary romance and erotica readers out there. This book is intended for 18+ mature audience though to warn you.
There is anal play, mild BDSM, and a lot of sexual escapades in this book that will have you taking a cold shower afterward.
I received a complimentary copy of the book from the publisher via Netgalley in exchange for an honest review.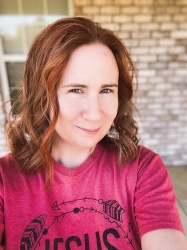 Latest posts by FranJessca
(see all)