ARC Review: 'It's Always Been You' by Jessica Scott
March 9, 2014
I received a complimentary copy of the book from Netgalley, the publisher in exchange for an honest review. This does not affect my opinion of the book or the content of my review.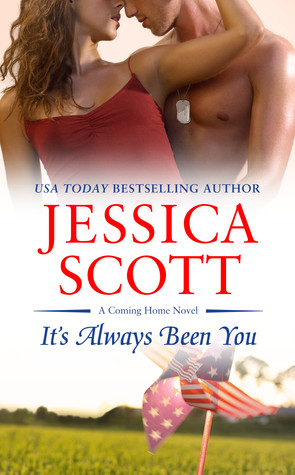 It's Always Been You
by
Jessica Scott
Series:
Coming Home #5
Published by
Grand Central Publishing
on March 31, 2015
Genres:
Contemporary Romance
,
Military Romance
Format:
eArc
Source:
Netgalley, the publisher
Goodreads
Purchase at
Amazon
|
Apple

She plays by the rules . . .
Captain Ben Teague is many things: a tough soldier, a loyal friend, and a bona fide smart-ass. He doesn't have much tolerance for BS, which is why he's mad as hell when a trusted colleague and mentor is brought up on charges that can't possibly be true. He's even more frustrated with by-the-book lawyer Major Olivia Hale. But there's something simmering beneath her icy reserve--and Ben just can't resist turning up the heat . . .
. . . and he's determined to break them
The only thing riskier than mixing business with pleasure is enjoying it . . . and Olivia can't resist locking horns--and lips--with Ben. He's got more compassion in his little finger than any commander she's ever met, a fact that makes him a better leader than he realizes. But when the case that brought them together awakens demons from Olivia's past, she will have to choose between following orders--or her heart . . .
My Review
I will continue to say it…Jessica Scott is one author who knows how to make my emotions go haywire whenever I read her books.  She creates characters that I feel for and loves automatically because of their struggles and strengths.  She manages to put characters together that help each other in some way.  It's Always Been You; we have two characters who should hate each other: one trying to do her job as a lawyer and the other trying to mess up his job being in charge of a company that he didn't want to be in charge of at all.   Captain Ben Teague is the one who wants to avoid being in charge.   He's forced to, and now a past colleague is charged with something that can't possibly be true.  He never thought someone who saved his life would end up doing something that is unforgivable and hurtful.  Here comes Major Olivia Hale is in charge of getting the soldiers that don't deserve to be in the Army put out for good.  Ben's colleague is one that is on Olivia's radar, and she can't fathom why Ben would side with what his colleague did.  Especially, when Olivia has her demons of her past creeping up, making her want to pursue putting Ben's colleague in jail and worst out of the Army.
Of course, Jessica does a fantastic job of making these two characters feel for each other.  She doesn't make it easy for either one of them though.  I think they fought more than anything, but in the end, they complimented each other.  They needed each other; they were just stubborn to talk about past problems to each other.  It seemed to be not trusting thing between both of them.
I had a hard time putting down my Kindle while reading this book but struggled during certain parts of the book because believe my specific issues were bothersome.  I won't go into detail on what the colleague did, but let's say it's something that would bother a Mom like me.  I'm very protected by my family, and for me, this was a touchy subject, but Jessica did make it come to light what was happening in the end.  It made me cry even more for the individual.   I, of course, felt more for the victim too.   All the person wanted was someone to step in and help, but not hurt the individual.
I give this book 4.5 moons and recommend it to readers out there that enjoy reading contemporary romance.  If you enjoy military reads, this is the book for you too.  Because of Jessica Scott, I need to read contemporary military romance right now.  I'm way too addicted thanks to her Coming Home series.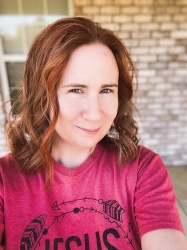 Latest posts by FranJessca
(see all)