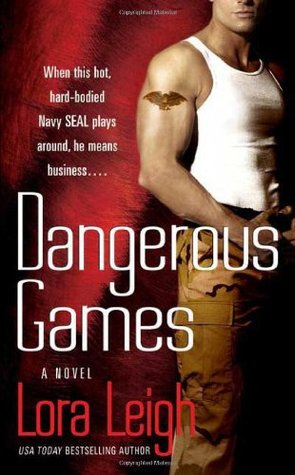 Dangerous Games
by Lora Leigh
Series: Tempting SEALs #2
Published by St. Martin's on February 6, 2006
Genres: Romantic Suspense, Military Romance
Pages: 344
Format: Paperback
Source: Purchased
Amazon Kindle | Amazon Paperback
Goodreads


When this hot, hard-bodied Navy SEAL plays around, he means business…
It's not whether you win or lose.
Navy SEAL Clint "Iceman" McIntyre didn't earn his name by being a coward. Or a quitter. Having crushed an infamous drug cartel in Columbia, Clint was nothing short of an American hero. Now he's home, on a much-needed leave, but instead of some R&R, he finds himself neck-deep in the hottest kind of trouble with his best friend's little sister, Morganna Chavez—the only woman who has the power to bring him to his knees…
It's how you play…
Morganna has been secretly working with the DEA to uncover a thriving date-rape drug, which leads her to a shadowy faction that is more deadly than anything her team has ever encountered. Now, it's up to Clint to keep this beautiful, determined agent out of harm's way, even while the explosive passion between them threatens to consume them. Soon Clint's greatest mission will be not just keeping Morganna alive, but getting her into his arms and never letting go.
My Review Continue reading →
I received a complimentary copy of the book from the Netgalley in exchange for an honest review. This does not affect my opinion of the book or the content of my review.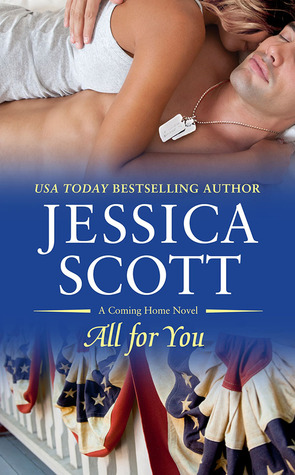 All For You
by Jessica Scott
Series: Coming Home #4
Published by Grand Central Publishing on November 25, 2014
Genres: Contemporary Romance, Military Romance
Pages: 336
Format: eArc
Source: Netgalley
Amazon Kindle | Amazon Paperback
Goodreads

Sergeant Reza Iaconelli joined the army to make something of his life. On the surface, Reza is the perfect soldier, a warrior god who men follow anywhere. But beneath the uniform is a jaded soldier, worn down by the war.
After a disastrous relationship, Army Captain Emily Lindberg donned the uniform, searching for a purpose in a life she'd nearly surrendered control of. She's always admired soldiers, despite her upper-class parents looking down on all things military. When Sergeant Iaconelli ends up in her office, she's unexpectedly drawn to the wicked flirt, despite the barriers that exist between them as officer and enlisted. But as she digs deeper, she discovers that Reza is not what she expected.
My Review Continue reading →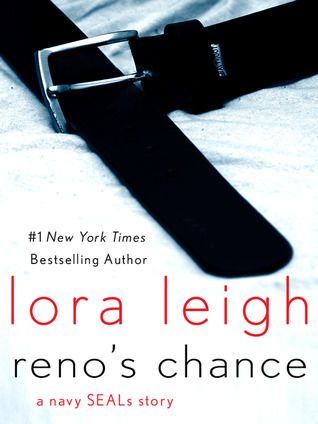 Reno's Chance
by Lora Leigh
Series: Tempting SEALs #1
Published by St. Martin's Press on August 24, 2010
Genres: Romantic Suspense, Military Romance
Pages: 100
Format: eBook
Source: Purchased
Amazon Kindle | Amazon Paperback
Goodreads


Reno's Chance- never before released as a standalone novella! Previously published in the anthology Honk If You Love Real Men.
Ever since she was a little girl, Raven McIntire has secretly pined and longed for her best friend's sexy older brother, Reno, a Navy SEAL who has just returned home from duty. What she doesn't realize is that his only true mission is to get into her heart and get her into his bed.
My Review Continue reading →