Re-Post Review: 'Kissed by a Dark Prince' by Felicity Heaton
November 18, 2018
I received a complimentary copy of the book from the Author, Purchased in exchange for an honest review. This does not affect my opinion of the book or the content of my review.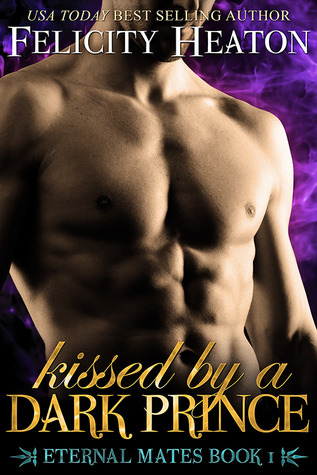 Kissed by a Dark Prince
by
Felicity Heaton
Series:
Eternal Mates Romance Series #1
Published by
Smashwords
on November 30, 2013
Genres:
Paranormal Romance
Format:
eArc
Goodreads
Purchase at
Amazon
|
Apple
|
Google Play

Olivia thinks it's her lucky night when a dangerously handsome unconscious fae ends up on her inspection table. He's her chance to redeem herself with her employer, the demon-hunting organisation, Archangel. But when the tall, dark and deadly immortal warrior awakes, she gets much more than she bargained for…
Attacked by his enemy in the elf kingdom, the last thing Prince Loren expects when he comes around is a beautiful angel watching over him and medical technology of the mortal realm. Hazy from his injuries, all he can focus on is the pulse ticking in her throat and the sweet allure of her blood.
One single bite reveals she is his eternal mate, triggering a bond between them that will leave him weakened until it is complete… or broken, and pulling Olivia into the crossfire of his ancient feud.
To protect his people and his mate from the machinations of a madman, Loren must risk everything by working with Olivia at Archangel to find a way to break the bond blossoming between them.
But will Loren be strong enough to place duty before desire and give up the one thing he has waited millennia for and craves above all others—his eternal mate? And will Olivia be able to resist the incredible heat that burns between them and the temptation of her dark prince's kiss?
First Time Read: December 2013
Second Time Read (Listened To): November 2018
(I've decided to re-read the beginning of this series since I never finished reading this series. The review below is from December 2013 and I'm re-posting it.)
Kissed by a Dark Prince is the first book from Felicity Heaton's new series Eternal Mates and it was a very addicting, page-turning paranormal romance story.
Felicity Heaton did a fantastic job on starting off a brand new series about some very sexy characters (who are elves) that definitely will make your heart skip a beat or two. At least that is what Prince Loren did for me because he had a piece of my heart while reading Kissed by a Dark Prince.
Here it is the Elf Prince, Loren has been searching for his eternal mate for centuries now, and he meets his lovely mate in the worst possible way. He's unconscious when he meets his mate, Olivia, who is due to inspect the unconscious Prince. She has no idea what he is, and she's determined to find out all about him. Unfortunately, her world is going to change the minute Loren wakes up and bites her. She is thrown into a world of chaos due to her job not getting over her past with a paranormal creature, and Loren's past creeping up trying to hurt him for what he did so long ago.
Loren has so much he is going through the minute he is introduced to his mate, and he never wished to put his mate through it all. He did not even mean to bite her without her permission. What I loved most about his character, is how he did not push Olivia to continue being his mate. He was willing to move on and conquer his past while trying to break the bond between Olivia. It was difficult for him, even when he was trying to protect her from his crazy, chaotic world. He stole my heart the minute he was willing to give up having her due to what happened to her in the past and what he did to her to make the bond happen.
Olivia was a fascinating character the minute she was introduced due to her having a dark past too. She is still recovering from what happened to her brother, and she is determined to find some good with the paranormal creatures that inhabit the world. Unfortunately, she is about to find out first hand how some paranormal creatures are just downright horrible no matter what. She was a bit annoying with how she reacted to certain situations, but I grew to adore her at the end.
The twists and turns at the end with what Loren was going through with his past…involving his brother, was the biggest why I had a hard time putting this book down. My emotions were going haywire because I wanted the closure to happen for Loren and his brother. Felicity left us begging for more though and what is going to happen next.
Oh…and the romance between Loren and Olivia was beautifully done. When they finally got together, there was the perfect connection, or should I say the chemistry between them. =) Felicity has a way with her romance scenes between her characters she writes, one of many reasons why I am a big fan of her writing style.
I could go on and on about this book and how now I am looking forward to the next characters' book. Can we have Bleu's story? He was an exciting Elf…especially when he showed signs of possessiveness to a female character.
If you are a fan of Felicity Heaton's other books and a fan of Paranormal Romance, you will enjoy this book. If you have not read any of Felicity's books yet, why haven't you? Get to it! =)
I give this book 4.5 stars and definitely will be picking up the next Eternal Mates book when it releases.

This post contains affiliate links you can use to purchase the book. If you buy the book using that link, I will receive a small commission from the sale. It will help sponsor future giveaways but costs you nothing extra. You can read the full disclosure underneath the Privacy Policy.
---
---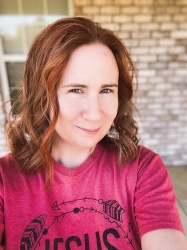 Latest posts by FranJessca
(see all)