ARC Review: 'Mastered' by Maya Banks
January 2, 2016
I received a complimentary copy of the book from Netgalley in exchange for an honest review. This does not affect my opinion of the book or the content of my review.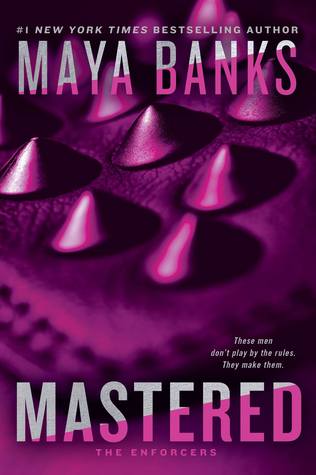 Mastered
by
Maya Banks
Series:
The Enforcers #1
Published by
Berkley
on December 29th 2015
Genres:
Contemporary Romance
,
Erotic Romance
Format:
eArc
Source:
Netgalley
Goodreads
Purchase at
Amazon
|
Barnes & Noble

From the #1 New York Times bestselling author of the Breathless Trilogy comes the first novel in the Enforcers series—a bold new direction in erotic romance that explores the games men and women play, and the price they're willing to pay for pleasure.
What he wants, he takes with no remorse or guilt.
She stood out in his club like a gem, unspoiled and untouched. A lamb among wolves, she clearly didn't belong. Drawn to her innocence he watched as she was surrounded by men who saw what he did—but no one but him could touch her. He summoned her to his private quarters. He sensed her fear. He also recognized the desire in her eyes. And he knew she wouldn't leave before he possessed her. She had no need to know his secrets. Not until he had her under his complete and utter control.
What he wants, she isn't sure she can give him.
The moment he told her want he wanted, she couldn't resist. Instinct told her to run, but her heart said stay and walk the fine line between pleasure and pain. Though she wasn't sure she could ever completely surrender, the primal part of her wanted to try, even knowing this man could break her in ways she never imagined. Because once he possessed her, he owned her and it would be too late to turn back. She can only pray that he doesn't destroy her in the end.
Coming May 2016: The Enforcers Book II: Dominated
---
I have quite of few of Maya Banks' books in my bookcase, but unfortunately I've never read any of them. Berkley sent me a copy of Maya Banks' new series, The Enforcers, and I couldn't wait to read the first book.
Unfortunately, I was having all kinds of problems reading Mastered, but don't get me wrong I did enjoy some parts of the story. It just took me a bit to finish the book, which is why I didn't finish it in time to post my review on the release date.
Mastered introduces an heroine, Evangeline, who tended to get on my nerves throughout the story. She kept mentioning that she wasn't beautiful and she considered herself average throughout the story. In comes the very dominant, Drake, who tells her often that she's short-changing herself, and she's absolutely beautiful and everyone would want to be her. Yup…this went throughout the story and I wanted the heroine to finally agree with Drake because it was annoying at times.
First off, let me start off by mentioning how Evangeline ended up in the world of Drake. She shouldn't have ended up in Drake's club, but her friends forced her to go to prove to her ex she was worth it. Drake doesn't like having women like Evangeline in his club and he noticed her right away. She's innocent, sweet, and an angel, who's about to get eaten by the wolves. Drake wants her and he basically gets whatever he wants.
Evangeline is about to lose her normal life to Drake's world, which I found unbelievable. Most of the story was dealing with Evangeline's insecurities and Drake's dominance over Evangeline. He kind of was a jerk. I didn't like him much. I liked his men instead. I enjoyed finding out about his friends/bouncers, Silas, Justice, etc. They tended to be there more with Evangeline and taking care of her.
The ending is what pissed me off the most though. Drake's real colors came out, but I really loved how Evangeline handled it. There is a cliffhanger though, so be prepared.
What did I like about Mastered: the secondary characters, like I mention before, how Evangeline handled the ending with Drake, and how Evangeline handled her friends. Evangeline still needs to grow though and Drake needs to get over himself.
I will read the next book in the series because I want to know where Maya will take the characters, Drake and Evangeline next in their relationship.
Mastered does have quite a bit of sex scenes between Drake and Evangeline. I think most of the scenes between them, involves more sex than anything else. BDSM is involved in the book, plus one particular scene involves something I've never read before in other erotic romances. I feel for Evangeline because she's one strong person to do what she did for Drake.
Overall, this story gets 3 stars for me. It wasn't my cup of tea at times, but I'm glad I finally got to read a book from Maya Banks. Even though it wasn't my cup of tea, it maybe someone else's cup of tea. 🙂

This post contains affiliate links you can use to purchase the book. If you buy the book using that link, I will receive a small commission from the sale. It will help sponsor future giveaways but costs you nothing extra. You can read the full disclosure underneath the Privacy Policy.
---
---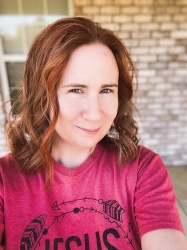 Latest posts by FranJessca
(see all)