ARC Review: 'Murder Notes' by Lisa Renee Jones
March 30, 2018
I received a complimentary copy of the book from Netgalley in exchange for an honest review. This does not affect my opinion of the book or the content of my review.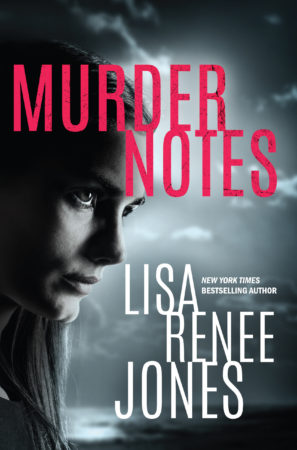 Murder Notes
by
Lisa Renee Jones
Series:
Lilah Love #1
Published by
Montlake Romance
on March 27th 2018
Genres:
Romantic Suspense
Format:
eArc
Source:
Netgalley
Goodreads
Purchase at
Amazon

New York Times bestselling author Lisa Renee Jones's heart-pounding thriller of a woman's secrets—and a past that's about to come out of hiding…
As an FBI profiler, it's Lilah Love's job to think like a killer. And she is very good at her job. When a series of murders surface—the victims all stripped naked and shot in the head—Lilah's instincts tell her it's the work of an assassin, not a serial killer. But when the case takes her back to her hometown in the Hamptons and a mysterious but unmistakable connection to her own life, all her assumptions are shaken to the core.
Thrust into a troubled past she's tried to shut the door on, Lilah's back in the town where her father is mayor, her brother is police chief, and she has an intimate history with the local crime lord's son, Kane Mendez. The two share a devastating secret, and only Kane understands Lilah's own darkest impulses. As more corpses surface, so does a series of anonymous notes to Lilah, threatening to expose her. Is the killer someone in her own circle? And is she the next target?
My Review
Murder Notes is the first book in Lisa Renee Jones 'Lilah Love series'. It's full of mystery, drama, and a whole lot suspense, which is something I've always enjoyed about Lisa Renee Jones books.
I won't go into the story at all because the synopsis covers a perfect description of the story.
Items I enjoyed about Murder Notes:
-Lilah Love's POV. Some readers would want another POV in a story, but I actually enjoy one POV, especially with suspenseful stories. It leaves the reader asking questions on who the killer is and what is going on in the story.
-Lilah Love's character. She's kind of heartless and closed off.  She's not a normal character I would like in a story because of how she is. After finding out what happened to her though, I definitely can understand why she's heartless and closed off. She's great at her job too as a FBI profiler. She's determined more than ever, which is something I definitely like about her. She also knows how to deal with her family. She's not someone to mess with.
-The crazy spinning story. Lisa Renee Jones knows how to keep a reader guessing. It doesn't help with all the other characters in the story. Who could be the killer or killers? Could it be Lilah's ex-lover? I definitely don't know because Murder Notes only opened up a little bit of what's going on. Poor Lilah has a whole lot of investigating that still is going to happen. She also has to figure out who is writing the notes to her about her past.
-Kane Mendez. He sounds really sexy, but he's also very intimidating. I don't know what to make of him, even after just a few of the run ins with him the story. I don't know if I should like him or not like him. There is something about him though. He has a past with Lilah and supposedly he's trying to have a present with her. She's not making it easy for him. Good for you Lilah! Although, at the end of Murder Notes, maybe she definitely needs him more in her life.
Overall, this book was definitely a whirl wind of craziness that I definitely need more of, especially with that crazy cliffhanger. It doesn't help with the sneak peek of the next book at the very end of this book. Lisa Renee Jones knows how to write an awesome romantic suspense story.
I give the first book in the Lilah Love series 4.5 stars and highly recommend it to readers that enjoy Romantic Suspense stories. If you've read other books from Lisa Renee Jones, you'll definitely enjoy the first book in her new series. If you haven't read any of her books, I definitely recommend you do soon.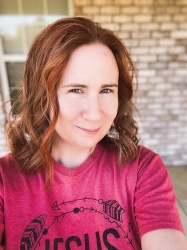 Latest posts by FranJessca
(see all)