ARC Review: 'Reckless Weekend' by Eden Summers
March 6, 2014
I received a complimentary copy of the book from the author in exchange for an honest review. This does not affect my opinion of the book or the content of my review.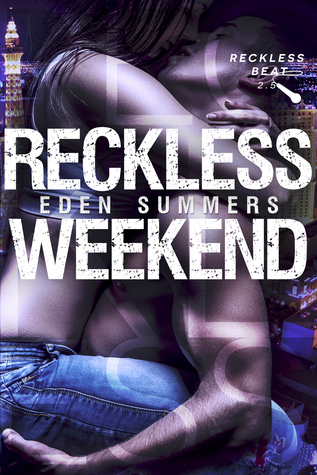 Reckless Weekend
by
Eden Summers
Series:
Reckless Beat #2.5
Published by
Self-Published
on April 29, 2015
Genres:
Contemporary Romance
,
Erotic Romance
Format:
eArc
Source:
the author
Goodreads
Purchase at
Amazon

In Vegas, a lot can happen in twenty-four hours. What do you get when you mix a rock band as hot as Reckless Beat, women strong enough to capture several of the bad boys' hearts, and a bet that sparks a competitive streak? Boundaries will be pushed, alcohol will be abused, and loads of sarcasm will be shared. Once the games are over, it's time to make a commitment. But love in the limelight is never easy. The past is trying to catch up with the present, and the pressure may be too hard to handle. Seduction, torment, laughter, and heartbreak-one reckless weekend will test each member of the band and the women who've claimed their love.
My Review
My reaction after reading Reckless Weekend. Wowza!!!
Eden Summers gives us Reckless Weekend with all the characters from previous books and the rest of the Reckless Beat guys/gals (who have not gotten their book yet) showing up. We get to have Mitch back and what he is currently going through with his fiancee and preparing for their upcoming Wedding. First, though, they are going to have fun in Las Vegas with their close friends. (Oh did they have fun…or craziness I should say) We even get Blake and Gabi and what they are going through in the series. Blake and Gabi's story continues with some significant heartaches. Poor Blake and Gabi! =*(
I loved how Eden gave us Mason, Sean, Ryan and Leah's POVs too. I loved knowing what they were going through and what to expect from them. Sean is such a bad boy, and so is Mason. Sean has guts in this book though, and so does Leah. After reading this short novella, I'm ready to find out more about the other characters.
Be prepared for some wild rides in this short novella. You will get scenes that involve bikini waxing, piercings, crazy drinks, and mishaps at the salon. Some of the previous characters are put through tests with each other and what they continued to work on through their books before.
I look forward to the next book in the Reckless Beat series even more now, especially with the ending of this book. Eden, how could you do that leave me hanging like that?
This book is very STEAMY, so be prepared to have several cold showers after certain scenes. Oh yes, …it may be a short novella, but Eden can sure put in the sexy times between the characters. (Eden knows how to write steamy sex scenes and even erotic moments without the sex) Holy crap the damn piercing scene before the person got pierced) LOL. Can I say I want more of that tattoo/piercing guy!!!?
I give this book 5 full moons and highly recommend it to readers out there that have an obsession with rock star romance.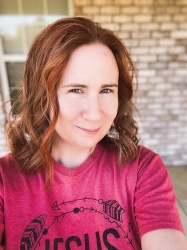 Latest posts by FranJessca
(see all)