ARC Review: 'Release Me' by J. Kenner
December 20, 2012
I received a complimentary copy of the book from Netgalley, the publisher in exchange for an honest review. This does not affect my opinion of the book or the content of my review.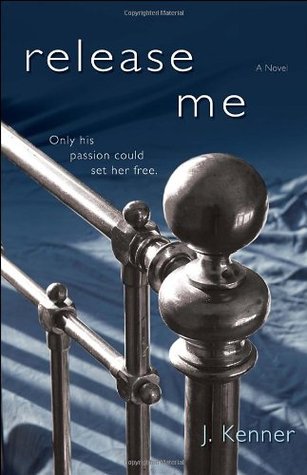 Release Me
by
J. Kenner
Series:
Stark Trilogy #1
Published by
Bantam
on January 1, 2013
Genres:
Contemporary Romance
,
Erotic Romance
Format:
eArc
Source:
Netgalley, the publisher
Goodreads
Purchase at
Amazon
|
Apple

For fans of Fifty Shades of Grey and Bared to You comes an erotic, emotionally charged romance between a powerful man who's never heard "no" and a fiery woman who says "yes" on her own terms.
He was the one man I couldn't avoid. And the one man I couldn't resist.
Damien Stark could have his way with any woman. He was sexy, confident, and commanding: Anything he wanted, he got. And what he wanted was me.
Our attraction was unmistakable, almost beyond control, but as much as I ached to be his, I feared the pressures of his demands. Submitting to Damien meant I had to bare the darkest truth about my past—and risk breaking us apart.
But Damien was haunted, too. And as our passion came to obsess us both, his secrets threatened to destroy him—and us—forever.
Release Me is an erotic romance intended for mature audiences.
My Review
To the readers who have read FSoG and the readers who are reading the Crossfire books…you will definitely want to check out J. Kenner's release "Release Me", which comes out 1/1/13.
I am not one of those readers who has read FSoG so I will not compare Release Me to that trilogy.  Maybe when I have downtime I will finally read the FSoG books…but as of right now it is not my top priority.
I will not also compare it to the Crossfire Trilogy due to the fact I believe J. Kenner has a different writing style all together from Sylvia Day.
J. Kenner has me not hating characters, but instead feeling emotional towards them.
Bring in the sexy billionaire, Damien Stark, who used to be a famous tennis player who has serious family issues, especially with his father.
And bring in Nikki Fairchild who is trying to change her life and get away from what she was.  She is making her mark finally outside of school in her new home in California with some old friends and meeting new friends.  She never thought she would meet one person who would change her life and what she should be doing in a place she least expected.
Damien has always got what he wanted, wherever and however and right now he has his eyes on Nikki and he will not take no from her.  Nikki knows she should focus on what she wants to do towards her future, but Damian is always there to try to claim her.  He will do anything to be with her, even get her fired from her job and also have her tell her darkest secret.
Nikki will be tested so many ways from Damien, but in the end will she succumb to what he wants from her, or will she be able to walk away from a man who wants to control her life like one certain person tried to do when she was younger.
Both Nikki has her own past she is still trying to deal with and now Nikki is learning Damien may have a dark past as well that she may end up being caught in.
"Release Me" is an emotional, steamy, intense book that will make you want more, especially when it comes to the sex scenes between the characters. This is when I will definitely not compare J. Kenner to any other writer out there.  She gave sex scenes between the characters that were steamy, intense and even sometimes sensual.  It did involve sex toys, and several other things in the bedroom that may be uncomfortable to certain people….but Damien did not try to harm Nikki at all. (at least not physically)  In fact, he gave her choices and did not even forced himself on her.  Instead, he gave her games to play that she enjoyed herself.  She never knew what to expect, but she knew Damien would not go too far with her.
Nikki, I have to say was the vixen sometimes.  She put herself in dilemmas that she would get punished for, but she would end up wanting it in the end.  She definitely made the book and Damien did as well.  He definitely makes the list of hotties for next year since this book comes out in 2013.  =)  He's up there with Gideon Cross and I definitely look forward to the 2nd book.
Even the secondary characters had their own role to play in the book and they had their own problems as well…especially, Nikki's roommate.  She definitely has some serious issues to work out.
Here's another thing with "Release Me".  There's not much of a big cliff hanger. We know there is still unfinished business because of certain things that need to be addressed, but we have no idea how J. Kenner will start off next or where she will take you….which is a definite plus.  I love not knowing.  =)
I look forward to the next installment in this trilogy because who can stay away from the sexy billionaire and the woman who he cannot get enough of….especially one who can put him through tests as well.
I highly recommend this to contemporary romance readers out there and fans of J. Kenner.  You will definitely enjoy this new book from her.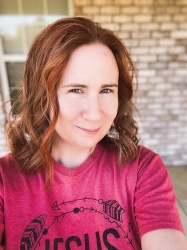 Latest posts by FranJessca
(see all)