ARC Review: 'The Fallen' by Keri Lake
April 18, 2014
I received a complimentary copy of the book from the author in exchange for an honest review. This does not affect my opinion of the book or the content of my review.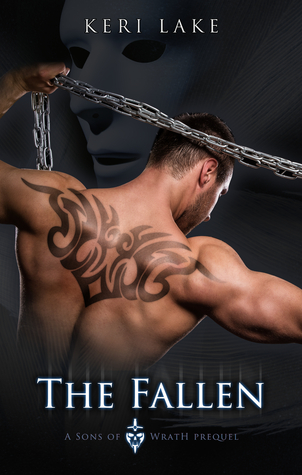 The Fallen
by
Keri Lake
Series:
Sons of Wrath #0.5
Published by
Amazon Digital Services
,
Inc.
on April 14, 2014
Genres:
Paranormal Romance
Format:
eArc
Source:
the author
Goodreads
Purchase at
Amazon

**This book is a prequel to Soul Avenged (Sons of Wrath, #1)**
To catch the Fallen, you have to become the very evil you were bred to slay.
Show loyalty. Be willing to go deep into the gritty underbelly of the world, where the vilest acts of human carnage thrive and seep into your mind like a black poison, consuming every part of you that was once good. Ignore your dark cravings and keep to the most important rule of all: never save the mortals.
This is the life of a Sentinel.
Some call us the toughest angels in the heavens. Unbreakable. But even the strong can break in the face of temptation.
Human females have always been the forbidden fruit for our kind--an enticement I've resisted for centuries, until she came along.
Karinna lusts for vengeance.
She wants inside the darkness, where the Fallen own the corrupted streets of Detroit--the perfect bait to take down the biggest crime ring the city has ever known.
I want her. To have her, though, I'll have to break the rules.
For one taste of the forbidden, I'll have to commit the most heinous sin of all ...
************************************************WARNING: Not recommended for readers under the age of 18 due to graphic violence, sex and strong language. This book is very dark - much darker than the other books in the series. Can be read as a standalone (not part of the overarching story that spans the series).
My Review
Xander gets his story! =)
If you have no idea who Xander is, you will find out in The Fallen. He was introduced in Keri Lake's first two books in Sons of Wrath, Soul Avenged and Soul Resurrected, which did come out before The Fallen. (as you noticed)…but that is because readers were anxious to find out about Xander and Keri decided his tale needed actually to be first. She did a bang up job on telling his tale because now questions were answered about this crazy, dark-twisted character that readers were fascinated about in the story.
The moment I picked up books one and two of the Sons of Wrath series I knew I was a lost cause to everything around me until I finished the books. (My poor husband and girls had to figure out meals without me, etc.) The Fallen did the same thing too, but left me with an ache in my heart and left me loving the dark, twisted character Xander even more. I was not expecting his character to be the way he was in The Fallen, but Keri surprised me throughout the story. Don't get me wrong he's still intimidating, but he has a heart. A very kind heart…at least to one specific person. He went through an ordeal in The Fallen and Keri surprised me with a particular character that left me in shock. (especially towards the end).
The minute you start reading The Fallen you fall into the dark and twisted world of Xander and how he sees himself as evil, but he's doing evil for good. He has hidden secrets about him that are revealed in The Fallen, which help readers understand him better. We get to know who stole his heart too and why. We even get to see what makes him tick and what excites him. Let's say…you may be more scared or intrigued by him.
The other character, Karinna telling the tale is intriguing as well because she helped show the other side of Xander that readers did not know about at first. She played a significant part in the story due to her wanting to know all about the corrupted world where Xander resides. She has her reasons though, and she is thrown into the world that she'll either survive or die trying to find out answers. She'll get help though, but Xander will either make her or break her even further.
Keri's way of writing is like no other writers out there. Her use of narration of two different points of views, characterization, and dark imagery provide a dramatic structure throughout the story leading up to what makes The Fallen's ending unforgettable. (at least for the character Xander and even to Keri's readers)
Keri gives forewarning ahead of time with this book being not for the faint-hearted, and it's meant for 18+ readers only. It has lots of swear words, BDSM elements, abusive twisted moments, and dark, gritty scenes that will make you cringe at times.
One of the reasons why I chose to write up a review like this instead of going into detail about the book is because this is not a book I want to spoil to readers. I loved the first two books and loved this one as well. Xander is a very intriguing character, and again I am freakin' ecstatic that Keri decided to tell his tale. Keri did not disappoint at all with Xander…in fact she made me love his character even more. A lot of readers may find that weird, especially if you have read the other books because how he is…but every character has secrets to them. Xander's life happens to be more graphic and harsh than expected which is why I loved The Fallen.
Readers who are new to this series can start with the prequel first, or they could even go with Soul Avenged first. It's not confusing at all where you start from in the series.
After reading The Fallen though, I definitely feel sympathy for such a crazy character, such as Xander. I'm going to need read Soul Avenged, and Soul Resurrected again because I now know why Xander is the way he is thanks to The Fallen.
I give this prequel 5 full moons and recommend it readers out there that have read book one and two in the Sons of Wrath series, and readers who have been meaning to read the series.
AGAIN WARNING – if you are not used to dark, gritty stories that involve elements such as graphic violence, sex, and strong language then you may want to move on to reading Soul Avenged, but you will miss out understanding Xander better. And once you finish Soul Avenged, I bet you will probably want to go back to The Fallen to find out about Xander. Yup…he has a way of making a reader wanting to know about him. At least that is what happened to several other readers and me.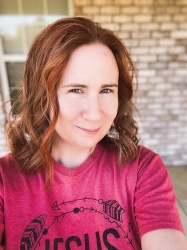 Latest posts by FranJessca
(see all)