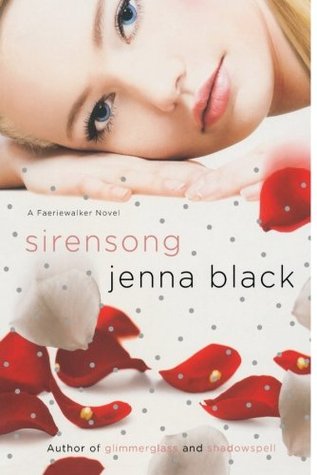 Sirensong
by
Jenna Black
Series:
Faeriewalker #3
Published by
St. Martin's Griffin
on July 5th 2011
Pages:
312
Format:
eBook
Source:
Purchased
Amazon Kindle
|
Amazon Paperback
Goodreads

When Dana is invited to Faerie to be officially presented at the Seelie Court, it's no easy decision. After all, everyone knows Titania, the Seelie Queen, wants her dead. But Titania claims not to be the one behind the death threats; and her son, Prince Henry, makes the decision a whole lot easier when he suggests Dana might be arrested for (supposedly) conspiring with her aunt Grace to usurp the Seelie throne. So she and her father better do as they're told . . .
The journey through Faerie is long—and treacherous. Dana thought it would be a good idea to have friends along, but her sort-of-boyfriend, Ethan, and her bodyguard's son, Keane, just can't seem to get along, and Kimber's crush on Keane isn't making things any easier. When a violent attack separates Dana from their caravan, the sexy Erlking saves her just in the nick of time . . . and makes it clear that he hasn't given up on making her his own.
Arriving at Titania's beautiful palace should be a relief. But Dana is soon implicated in an assassination attempt against Titania's granddaughter, and is suddenly a fugitive, forced to leave her father behind as she and her friends flee for their lives. Will she be able to prove her innocence before the forces of the Seelie Court—or, worse, the Erlking—catch up with her? And will she save her father before he pays the ultimate price in her stead?
My Review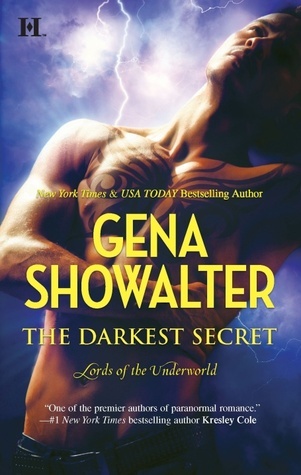 The Darkest Secret
by
Gena Showalter
Series:
Lords of the Underworld #7
Published by
HQN Books
on March 29th 2011
Genres:
Paranormal Romance
Pages:
410
Format:
Paperback
Source:
Purchased
Amazon Kindle
|
Amazon Paperback
Goodreads

In this sexy new installment of Showalter's bestselling Lords of the Underworld series, the haunted Amun meets a woman who tempts him like no other...
Keeper of the demon of Secrets, Amun can manipulate the darkest thoughts of anyone nearby. But when the immortal warrior is chained and isolated to protect those he loves, death is his only hope of release—until he meets Haidee, a fellow prisoner whose beauty and hidden vulnerability draw him into a reckless test of his loyalty.
Haidee is a demon-assassin, raised to despise Amun's kind. Yet how can she hate the man whose touch sets her aflame? But to save him, she must give herself body and soul...and face the wrath of a powerful adversary sworn to destroy her.
My Review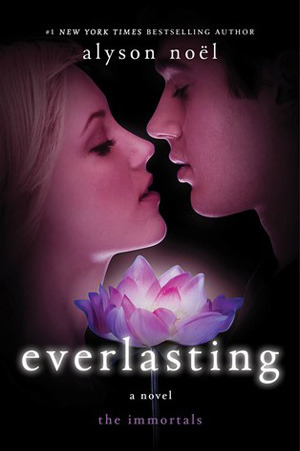 Everlasting
by
Alyson Noel
Series:
The Immortals #6
Published by
St. Martin's Griffin
on June 7th 2011
Pages:
336
Format:
Hardcover
Source:
Purchased
Amazon Kindle
|
Amazon Paperback
Goodreads

Their darkest enemies now defeated, Damen and Ever are free to embark upon their final quest—to free Damen from the poison lingering in his body. If they can just find the antidote, they'll finally be able to feel each other's touch—and experience the passionate night they've been longing for. But their fight to be together will lead them into the most formidable terrain yet…into the dark heart of Summerland.
Here in a land of scorched earth and endless rain, Ever and Damen will discover their relationship's hidden origins, expose a secret history they never imagined…and come face to face with the true reason fate keeps tearing them apart. Only then, when the final mystery is unraveled and the last secret revealed, Ever and Damen's future will hinge on one ultimate decision that will put everything at stake….even eternity.
My Review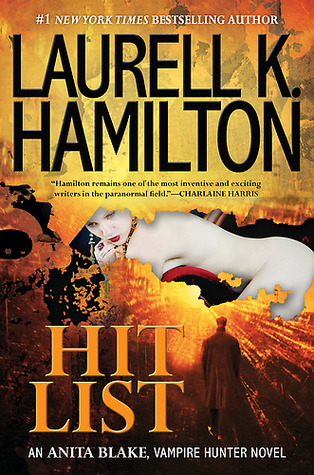 Hit List
by
Laurell K. Hamilton
Series:
Anita Blake Vampire Hunter #20
Published by
Berkley Hardcover
on June 7th 2011
Genres:
Urban Fantasy
Pages:
320
Format:
Hardcover
Source:
Purchased
Amazon Kindle
|
Amazon Paperback
|
Audible
|
Barnes & Noble
Goodreads

A serial killer is hunting the Pacific Northwest, murdering victims in a gruesome and spectacular way. The local police suspect "monsters" are involved, and have called in Anita Blake and Edward, U.S. Marshals who really know their monsters, to catch the killer.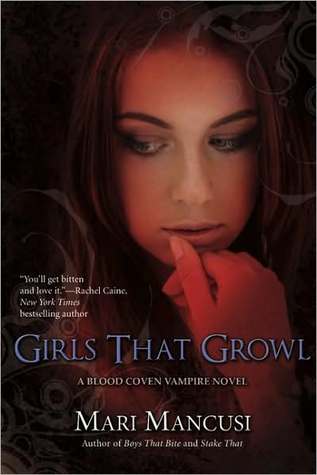 Girls That Growl
by
Mari Mancusi
Series:
Blood Coven Vampire #3
Published by
Berkley
on October 2nd 2007
Pages:
256
Format:
eBook
Source:
Purchased
Amazon Kindle
|
Amazon Paperback
Goodreads

Rayne McDonald thought getting into the Blood Coven was the hard part. But now there's a new breed of trouble in town...and the former slayer and her vampire boyfriend may be the only ones who can stop it.
Now that she's an official vampire and full-fledged member of The Blood Coven, Rayne assumes her vampire slaying days are over. Sure, she doesn't have any vampire powers, thanks to a mutated blood virus, but she and Jareth can go out in the sun, which is a pretty good trade-off.
But just when Rayne's starting to enjoy her afterlife, she's contacted by Slayer Inc once again. It seems that a member of her high school's football team has disappeared—and the powers-that-be think the cheerleaders had something to do with it. Now Rayne has to infiltrate the squad before the cheerleaders have a chance to sink their teeth into someone else...
My Review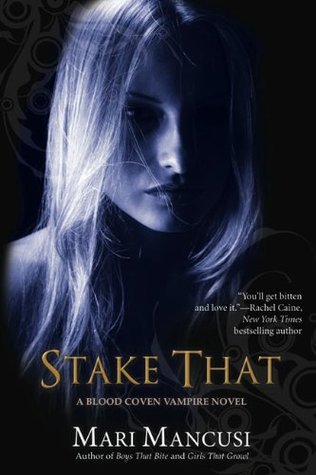 Stake That
by
Mari Mancusi
Series:
Blood Coven Vampire #2
Published by
Berkley
on December 5th 2006
Pages:
288
Format:
eBook
Source:
Purchased
Amazon Kindle
|
Amazon Paperback
Goodreads

Two sisters—as different as the sun and the rain. For one, getting into the Blood Cover is to die for, but it seems destiny has something else in mind...
Rayne McDonald had it all figured out. Get turned into a vampire, become the mate of the Blood Coven leader, and live the high-life for all eternity. Too bad the head vamp took a bite out of her twin sister by mistake. Now, not only is Rayne still not a vampire, but she learns she's a slayer instead—destined to destroy vamps gone bad.
After being recruited by a secret organization, Rayne is given her first mission: infiltrate a seedy bar downtown and expose its vampire owner, Maverick, for purposely spreading a nasty blood virus. Luckily the Blood Coven sends some help—in the form of sexy vampire Jareth. Will vampire and slayer be able to settle their differences and work together to bring down the evil Maverick? Or will they find their own hearts on the line?
My Review: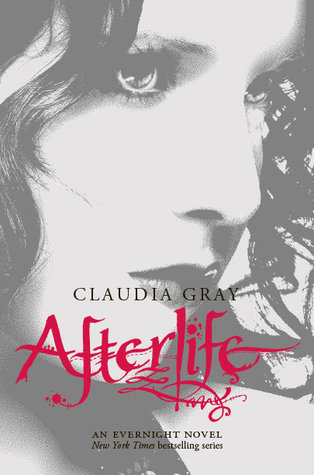 Afterlife
by
Claudia Gray
Published by
HarperTeen
on March 8th 2011
Pages:
360
Format:
Hardcover
Source:
Purchased
Amazon Kindle
|
Amazon Paperback
Goodreads

Bianca and Lucas have always believed they could endure anything to be together. When a twist of fate not only transforms Bianca into a wraith but also turns Lucas into a vampire—the very creature he spent his life hunting—they are left reeling.
Haunted by his powerful need to kill, Lucas can turn to only one place for help... Evernight Academy. Bianca is determined to remain with him. But with the vampire leader of Evernight waging a war against wraiths, her former home has become the most dangerous place she could be, despite the new powers her ghostly transformation has given her.
A battle between wraiths and vampires looms, and Bianca and Lucas face a terrifying new reality. They've overcome every obstacle life has thrown at them, but is their love strong enough to survive the challenges "after" life?
My Review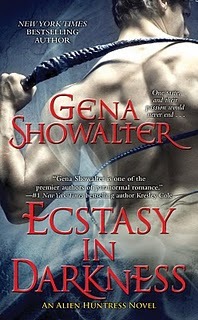 Ecstasy in Darkness
by
Gena Showalter
Series:
Alien Huntress #5
Published by
Pocket Star
on October 26th 2010
Genres:
Paranormal Romance
Pages:
502
Format:
Paperback
Source:
Purchased
Amazon Kindle
|
Amazon Paperback
Goodreads

Growing up poor on New Chicago's meanest streets, Ava Sans had two options: be the predator or be the prey. No contest. Now, working for Alien Investigation and Removal, she's been ordered to capture the biggest, baddest warrior of all—a vampire too beautiful to be real, with the ability to manipulate time. Once the leader of the entire vampire army, McKell has been deemed savage and unstable, spurned even by his own kind.
To McKell, humans should be nothing more than sustenance. Yet the petite, golden-skinned Ava is a fascinating contradiction—vicious yet witty, strong yet vulnerable, lethal but fiercely loyal. Against his better judgment, McKell craves that loyalty, and much more. When the chase leads to seduction, McKell and Ava will race to discover the truth about his past. But the answers will come at a price, even for a woman who thought she had nothing left to lose. . . .
My Review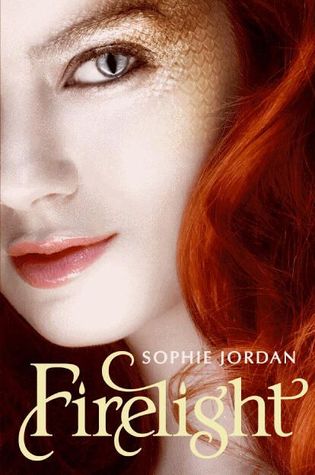 Firelight
by
Sophie Jordan
Series:
Firelight #1
Published by
HarperTeen
on September 7th 2010
Pages:
323
Format:
eBook
Source:
Purchased
Amazon Kindle
|
Amazon Paperback
Goodreads

A hidden truth. Mortal enemies. Doomed love.
Marked as special at an early age, Jacinda knows her every move is watched. But she longs for freedom to make her own choices. When she breaks the most sacred tenet among her kind, she nearly pays with her life. Until a beautiful stranger saves her. A stranger who was sent to hunt those like her. For Jacinda is a draki, a descendant of dragons whose greatest defense is her secret ability to shift into human form.
Forced to flee into the mortal world with her family, Jacinda struggles to adapt to her new surroundings. The only bright light is Will. Gorgeous, elusive Will who stirs her inner draki to life. Although she is irresistibly drawn to him, Jacinda knows Will's dark secret: He and his family are hunters. She should avoid him at all costs. But her inner draki is slowly slipping away;if it dies she will be left as a human forever. She'll do anything to prevent that. Even if it means getting closer to her most dangerous enemy.
Mythical powers and breathtaking romance ignite in this story of a girl who defies all expectations and whose love crosses an ancient divide.
My Review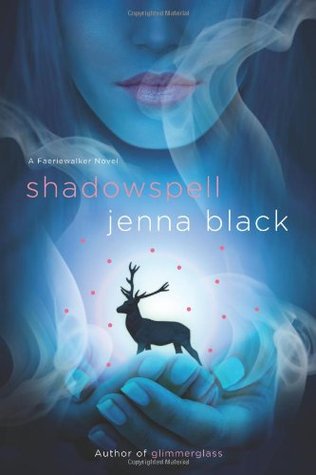 Shadowspell
by
Jenna Black
Series:
Faeriewalker #2
Published by
St. Martin's Press
on January 4th 2011
Pages:
295
Format:
eBook
Source:
Purchased
Amazon Kindle
|
Amazon Paperback
Goodreads

On top of spending most of her time in a bunker-like safe house and having her dates hijacked by a formidable Fae bodyguard, Faeriewalker Dana Hathaway is in for some more bad news: the Erlking and his pack of murderous minions known as the Wild Hunt have descended upon Avalon. With his homicidal appetite and immortal powers, the Erlking have long been the nightmare of the Fae realm.
A fragile treaty with the Faerie Queen, sealed with a mysterious spell, is the one thing that keeps him from hunting unchecked in Avalon, the only place on Earth where humans and Fae live together. Which means Dana's in trouble, since it's common knowledge that the Faerie Queen wants her—and her rare Faeriewalker powers—dead. The smoldering, sexy Erlking's got his sights set on Dana, but does he only seek to kill her, or does he have something much darker in mind?
My Review