ARC Review: 'Mason' by Michelle Heard
September 9, 2019
I received a complimentary copy of the book from the blog tour host in exchange for an honest review. This does not affect my opinion of the book or the content of my review.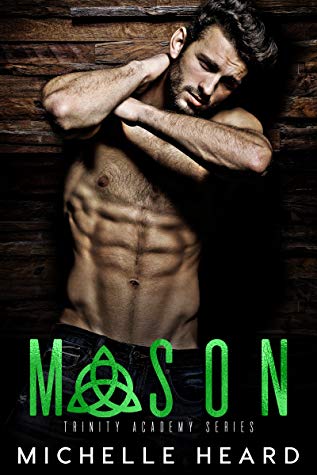 Mason
by
Michelle Heard
Series:
Trinity Academy #2
Published by
Self-Published
on September 9, 2019
Format:
eArc
Purchase at
Amazon
|
Apple

"You're my assistant."

The magic words every girl at Trinity Academy is dying to hear.

But I'm the one who gets stuck with Mason Chargill, the star of most women's fantasies but my nightmare. One of the heirs to CRC Holdings, he might be dangerously gorgeous, but his cold and callous demeanor makes him an ice prince.

He expects me to abide by the Academy's hierarchy, to be at his constant beck and call.
Yeah, right… hell will freeze over before that ever happens.

Unfortunately for him, I'm no pushover.
Unfortunately for me, he's determined to break me.

If only there were a way to melt the shard of ice he calls a heart.

Please note:
This is Book 2 in The Trinity Academy Series.
All 3 books are interconnected, and some plots have been carried over from the 1st book and will be carried over to the final book in this series.

#ColledgeRomance #Billionare #RichKids #NewAdult
Warning if you have not read the first book in the Trinity Academy series then I highly recommend you do before diving into the second book in the series. Each book connects, and I would highly recommend reading in order. You'll miss out on how Mason made Kingsley his assistant and gives her such a hard time. There's also the fact on how Kingsley can handle Mason too.
Mason is soon-to-be the President of CRC Holdings who has two best friends Falcon and Lake that are more like his brothers. They have been looking out for each other for years now. Mason lost his sister to a car accident several years ago and hasn't been the same since his sister was killed. He's broken and mean-spirited to every woman he comes across, especially when they remind him of his sister Jennifer. This is why Kingsley, who is such a sweetheart, gets the brunt of Mason's meanness because she's full of sunshine and happiness. She doesn't allow Mason to break her. The minute she's in danger though in this book is when Mason shows another side of himself that she's not used to at all. He starts caring for more than his two best friends, and he gets confused about his feelings with Kingsley.
I loved Kingsley's character in the first book, and I even liked her more in this book because I got to read her POV. She doesn't take any crap from Mason, which is one of many reasons why I love her character. She gets sarcastic with Mason several times in the book. She knows how to handle him very well.
Mason is one broken, damaged character and I love that kind of characters. Readers will get the full story about Mason and why he's not to be messed within this book. He gets his revenge in this book with a particular character who was asking for it. Now I'm anxiously waiting for Lake's book because he gets to meet his soon-to-be bride, but also there is another character that has something that will be coming there way after learning the truth in this book.
This book does involve sexual tension and steamy moments between the two main characters. There's also some seriousness in this book too. I don't want to give anything away, but be prepared for some awkward moments in this book. I enjoyed this book and glad I only have to wait a week for the next book. Lake has been my favorite in the series since he's a sweetheart who has been forced into an arranged marriage. Hopefully, he gets a HEA because he deserves one.
---
Story Rating: 4.5 stars
Steaminess Rating: 4 stars
Standalone or part of series: Part of series and highly recommend reading in order
Do I recommend this book? Yes.
Will I read other books from the author? Yes.
Tropes/Elements: Millionaire/Billionaire Romance; College Romance; Enemies-to-Lovers Romance
Hero: Rich College Student; Future President to the Family Owned Company; Broken/Damaged; Jerk
Heroine: Rich College Student; Personal Assistant to Hero

This post contains affiliate links you can use to purchase the book. If you buy the book using that link, I will receive a small commission from the sale. It will help sponsor future giveaways but costs you nothing extra. You can read the full disclosure underneath the Privacy Policy.
---
---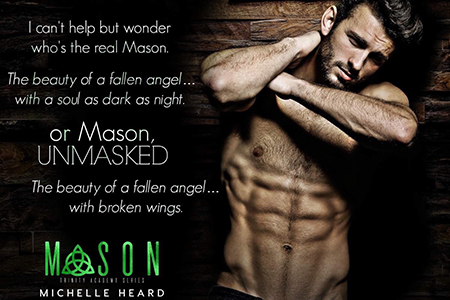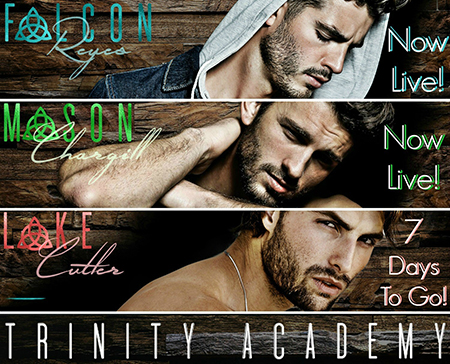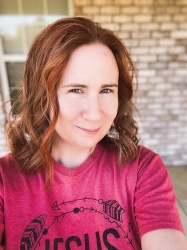 Latest posts by FranJessca
(see all)