Book Lovin' Mamas Monthly Round-Up: August 2019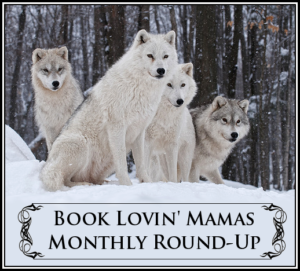 Graphic designed by JennJ Designs
Check out our Monthly Review Round-Up, Upcoming Reviews for September, and Most Anticipated Books for September.
August 2019 Reviews
---
Upcoming Reviews in September
One Woman by Lisa Renee Jones
Dark Gold by Christine Feehan
Sweet Ruin by Kresley Cole
Shadow's Seduction by Kresley Cole
Wrapped Up in You by Jill Shalvis
(Picks for Romanceopoly Challenge)
And many more…
---
Most Anticipated Books in September
Falcon by Michelle Heard
Kingdom of Souls by Rena Barron
Serpent & Dove by Shelby Mahurin
Mason by Michelle Heard
A Treason of Thorns by Laura E. Weymouth
Tiger Queen by Annie Sullivan
One Woman by Lisa Renee Jones
Lake by Michelle Heard
Promise of Darkness by Bec McMaster
Collateral by Natasha Knight
Frost and Flame by Gena Showalter
Wrapped Up In You by Jill Shalvis
Any many more…

I guess I should type a bio here. I'm FranJessca or Fran for short. I'm the owner of Book Lovin' Mamas and main Reviewer. I've been reviewing books since I got out of the Navy in 2011. Now 8 years later, I'm still reviewing, but this time with my youngest sidekick.
When I'm not reading and reviewing, you can find me at my day job during the week and on the weekend taking care of our little farm.

Latest posts by FranJessca (see all)