Review: 'Fall' by McKayla Box
August 16, 2019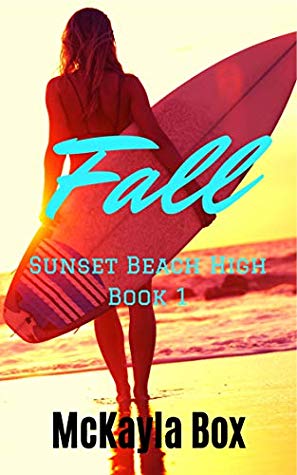 Fall
by
McKayla Box
Series:
Sunset Beach High #1
Published by
Self-Published
on July 30, 2019
Format:
eBook
Source:
Kindle Unlimited
Goodreads
Purchase at
Amazon

It's not happening again.
It's the first day of my senior year.
Which should be awesome.
Except I'm in a new town.
At a new school.
And that makes me the new girl.
Which is not awesome at all.
And the guy everyone is telling me to stay away from? The one who rules the school, the one who has mountains of money, the one who is drop dead gorgeous, and the one who does whatever he wants?
He's already made me a target, thinking he can pull the new girl into his world by sheer force.
And that's going to be a problem for him.
Because I've been a target before.
And it's not happening again.
WARNING: Fall is the first book in the Sunset Beach High series. It contains mature themes, sexual content, and profanity. If you're not a fan of those things, this isn't the book for you. But if you like serious stuff mixed with lots of bad words and some sweaty sex, THIS IS THE BOOK FOR YOU. It is the first in a four book series.
I was looking for something different to read and found this book via Goodreads from another Goodreads friend. For some reason, I love high school bully romances. I have no idea why, so I'm not sure how to explain. I shouldn't enjoy these books since I was one of those girls that got bullied quite a bit in school, especially by boys. It used to drive me crazy.
I gave this book a chance thanks to KU and immediately was hooked. It didn't take me long to finish this book at all. Now, I'm anxiously waiting for the next book, especially after what happened in this book. Fall is the first book in McKayla Box's Sunset Beach High's series, and it's in Presley's POV only. Presley is the female protagonist in the story that has moved from Virginia to California after her parents divorced. She ends up living with her father and moves for her Senior Year in High School. It doesn't bother her since she was happy to move. Unfortunately, the first chapter alone, she ends up in the crossfires of a jerk at the beach when she's catching some rays. The jerk and his friends end up bullying her around. She ends up catching up with them later at her new high school. She has new friends though that watch out for her and watches out for them. They warn her about the jerk Trevor Robinson and how he can make her life trouble. They also inform her about other characters in the book too, but Presley is not one to back down, especially with what happened to her in Virginia.
There is quite a bit of drama in this book, especially when it comes to a certain girl thinking that Presley is after her boyfriend. There's also the issue with Trevor being over-controlling and a pain in the butt in this book with Presley. He has it out for her, either by being mean or wanting more from her. He warns her in this book not to hook up with another guy, but they are not a couple. He won't be kind to her, but every bully has their reasons why they act the way they do, and Trevor has his goals. I don't want to give anything away in this book, especially if readers want to check it out.
Why didn't I give the book five stars? There was one scene that bothered me in the book with Presley, Trevor, and another character. Presley does something out of the ordinary and ends up in trouble. She was a ticking time bomb in this book waiting to do something she would regret later on. She did it all because of Trevor, who was being a jerk to her after what they did together.
If you have read Bully by Penelope Douglas, then you'll enjoy this book too. There is quite a bit of cursing, tension, angst, drama, and craziness in this book. The very ending had me wanting to go through the book and kicking certain characters in the butt.
I enjoyed this book, and it was a nice break from the PNR and contemporary romance books I have been reading lately. I needed a book to make me go through several emotions, and this one did it. I can't wait until the next book in the series, and I'm glad I took a chance on this book. I also found a new author to add to my auto-buy list.
---
Story Rating: 4.5 stars
Steaminess Rating: 3 stars
Standalone or part of series: Part of series and recommend reading in order.
Do I recommend this book? Yes.
Will I read other books from the author? Yes.
Tropes/Elements: High School Bully Romance
Hero: Bully; Surfer; Controlling; Pain in the Butt
Heroine: New Girl; Senior in High School; Surfer

This post contains affiliate links you can use to purchase the book. If you buy the book using that link, I will receive a small commission from the sale. It will help sponsor future giveaways but costs you nothing extra. You can read the full disclosure underneath the Privacy Policy.
---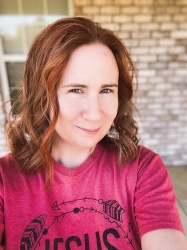 Latest posts by FranJessca
(see all)