Review: 'Firelight' by Kristen Callihan #romanceopoly
August 6, 2019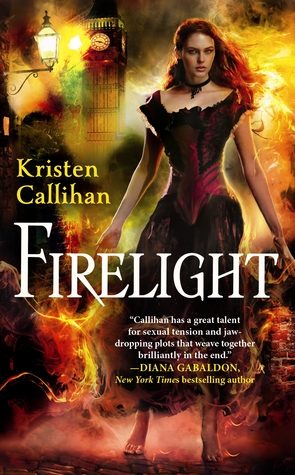 Firelight
by
Kristen Callihan
Series:
Darkest London #1
Published by
Forever
on January 31, 2012
Genres:
Paranormal Romance
,
Historical Romance
Format:
eBook
,
AudioBook
Source:
Purchased
Goodreads
Purchase at
Amazon
|
Apple
|
Google Play
|
Kobo

Once the flames are ignited . . .
Miranda Ellis is a woman tormented. Plagued since birth by a strange and powerful gift, she has spent her entire life struggling to control her exceptional abilities. Yet one innocent but irreversible mistake has left her family's fortune decimated and forced her to wed London's most nefarious nobleman.
They will burn for eternity . . .
Lord Benjamin Archer is no ordinary man. Doomed to hide his disfigured face behind masks, Archer knows it's selfish to take Miranda as his bride. Yet he can't help being drawn to the flame-haired beauty whose touch sparks a passion he hasn't felt in a lifetime. When Archer is accused of a series of gruesome murders, he gives in to the beastly nature he has fought so hard to hide from the world. But the curse that haunts him cannot be denied. Now, to save his soul, Miranda will enter a world of dark magic and darker intrigue. For only she can see the man hiding behind the mask.
Firelight is the first book I've read by author Kristen Callihan, and even though it didn't grab my attention doesn't mean I won't try another book by the author. I ended up listening to the book to finish it since it took me a while to read it. The first half of the book was slow to me, and the second half of it went fast in finding out more about the mystery behind the intriguing Lord Benjamin Archer and Miranda Ellis.
Miranda Ellis has a strange and powerful gift since she was born and ends up doing something that can't be undone to her family. She's forced to marry Archer in the story. She's a character that is stubborn and determined in the book, which I liked about her. She didn't like the idea of being forced to be married to Archer, but after a while, she did start falling for Archer.
Archer has been in love with Miranda for years now ever since one encounter with her. He's intrigued by her and wants to make her happy. He won't show his real self at first, and once Miranda finds out about him, then that's when the sparks fly.
The story involves a murder that has happened, and the person that everyone believes did it happens to be Miranda's new husband. He is the only one that wears a carnival mask to hide his face from the world and his dark and brooding from everyone. Miranda doesn't believe her husband could kill someone, and she is determined to prove his innocence. This is when the story starts to get interesting, but as stated before it's slow at picking up my interest.
I've read reviews that raved about this book, and I wanted to be one of those readers. Don't get me wrong I enjoyed this book that was a historical and paranormal romance mixed. It's based in the 1800s in London. I love the setting and period of the book. I love finding a book that has a mixture of elements in it. I did enjoy how this book had a fairy retelling of Beauty and the Beast. Archer wears a mask, and then Miranda is a beauty in the book.
Will, I read another book from this series? Maybe if I have time in the future.
Will, I read Kristen Callihan's other books she's written? Yes, most definitely. She's a new author, and I always want to read more books from an author. I'm eying the rockstar romance books that she has written.
If you enjoy a Fairy Retelling with PNR and historical elements than this book is for you.
---
Story Rating: 3 stars
Steaminess Rating: 3 stars
Standalone or part of series: Part of series
Do I recommend this book? Yes.
Will I read other books from the author? Yes.
Tropes/Elements: Fairy Retelling of the Beauty & the Beast.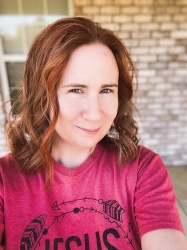 Latest posts by FranJessca
(see all)