Review: 'A Very Filthy Game' by L. Blakely
April 29, 2023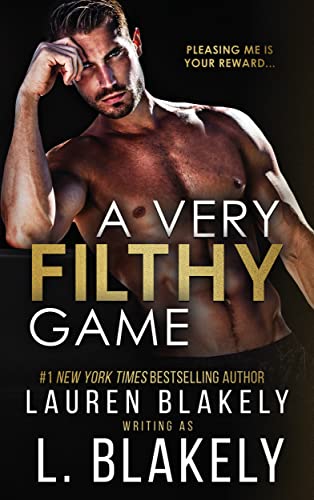 A Very Filthy Game
by
Lauren Blakely
Series:
Winner Takes All #3
Published by
Top Notch Boyfriend Books
on March 2, 2023
Genres:
Contemporary Romance
,
LGBT Romance
,
MM Romance
Format:
AudioBook
,
eBook
Source:
Kindle Unlimited
,
Purchased
Goodreads
Purchase at
Amazon
|
Barnes & Noble

It's a fine line between lust and obsession…
Lately, I've been full of questions. Then one hot summer night I find all the answers when I kiss another guy for the first time. But all too soon, he disappears, leaving me wondering who my mystery man was.
Then I can't stop thinking about him. Even on the ball field, I'm daydreaming about his hungry hands, and the filthy things he whispered in his posh British accent.
Somehow I still win one of the biggest games of my career, and afterward the man surprises me with an invitation: "Meet me in a private suite."
When I RSVP, he makes me an offer – one chance to try all the things I've never experienced. Then we'll walk away.
But once will never be enough. Soon I'm locked into an intense lessons-in-seduction game with the secretive billionaire who keeps love at a distance, all while he pushes the boundaries of my brand new desires.
And soon I learn that all my desires come with a terrible cost, as he breaks down the walls around my heart.
A Very Filthy Game is a lessons-in-seduction, first times, forbidden MM romance between a billionaire and an athlete...
---
I finished listening to the third book, A Very Filthy Game, in L. Blakely's Winner Takes All series, just recently and liked it, especially since it had Joe Arden and Shane East as the narrators. I could listen to both of these narrators all day with how they bring the characters in stories to life. 
Storyline/My Thoughts: A Very Filthy Game is a story about a baseball player who locks eyes with a sexy billionaire at a bar one night, and they have an instant attraction between each other. It's not until later that Gunnar, the sexy baseball player of the story, finds out the billionaire, Rafe Rodman, is the Owner/CEO of a successful men's underwear company. Rafe is not looking for love, especially after what happened in his last relationship, and he is hesitant about having anything with the sexy, cocky baseball player. The two end up flirting with one another instead, setting a time limit so it doesn't end up too serious with one another. The issue is both have feelings that they are not willing to admit. 
I enjoyed listening to Gunnar and Rafe's story, but I did find the back-and-forth between the two and their reasons for not wanting to be together annoying. I didn't feel the chemistry between the two characters as with other couples in this series from L. Blakely, so I'm only giving this book 3.5 stars. It felt rushed, especially toward the end, and I think it may have been because this book was originally written for Amazon's Vella program. Gunnar and Rafe's story didn't read like Lauren Blakely's other books I've read from her. I only got tidbits into their lives and such, if that makes sense, and I felt there was more of these two just resisting one another than anything else. They did have spicy scenes between the two, and I liked seeing Rafe's alpha-life/dominating features with Gunnar. Gunnar had never been in a same-sex relationship before, and Rafe gave him his firsts. Gunnar was also finding specific kinds he liked, and Rafe was helping him explore what he liked with him. I wished these two would have just given in from the beginning since they had that instant attraction.
I did like reading about other couples that had already had their stories featured in this book from Lauren Blakely. I always love sneak peeks of finding out what some of my favorite characters are doing and how they interact with the main characters in the new storyline. This is one of many reasons I devour Lauren's books. She can interconnect storylines and characters.
This book may not have been a fave in this series, but it may be a fave for another reader. I am enjoying the MM romances from L. Blakely and am glad I'm finally making time to read them in 2023.
Standalone or Part of Series: It's part of the Winner Takes All series, but can be read as a standalone.
Steam/Spice Rating: 🌶 🌶 🌶
Genre/SubGenre(s)/Trope(s)/Element(s): Romance. MM Romance. Contemporary Romance. Sports/Baseball Romance. Billionaire Romance. Age Gap Romance. Forbidden Romance. Billionaire/Athlete Romance. Virgin MMC. Alpha/Dominant MMC.
Would I recommend this book? Yes. I recommend this to MM/Contemporary romance readers and fans of L. Blakely's other MM Romance books. I highly recommend the audible version of this book. Joe Arden was Gunnar's voice, and Shane East (with his accent) brought Rafe Rodman to life. I LOVED Shane East's narration of Rafe. Seriously, get the audiobook; you won't regret it.
Favorite Quote(s): Yes, sir. this man is a commanding fucker, and I intend to fulfill all his filthy wishes.
I want to tease him. Edge him. Make him beg for me. Fuck him into blissful oblivion.
I have a kink, I'm discovering, and it's a British billionaire who wants me on my knees.
"Because the kind of sex I want to have with you should be soul-shattering."

This post contains affiliate links you can use to purchase the book. If you buy the book using that link, I will receive a small commission from the sale. It will help sponsor future giveaways but costs you nothing extra. You can read the full disclosure underneath the Privacy Policy.
---
---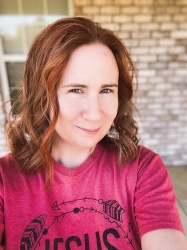 Latest posts by FranJessca
(see all)