Review: 'Alice in Zombieland' by Gena Showalter
October 4, 2012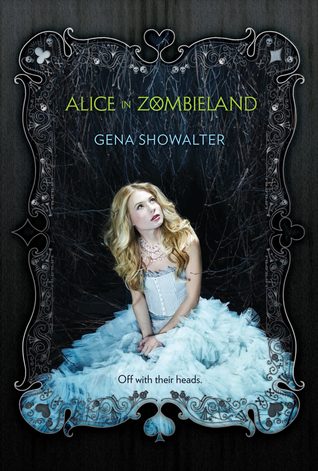 Alice in Zombieland
by
Gena Showalter
Series:
White Rabbit Chronicles #1
Published by
Harlequin Teen
on September 25th 2012
Genres:
Young Adult Paranormal
Format:
Hardcover
,
AudioBook
Source:
Purchased
Goodreads
Purchase at
Amazon
|
Apple

She won't rest until she's sent every walking corpse back to its grave. Forever.
If anyone had told Alice Bell that her entire life would change course between one heartbeat and the next, she would have laughed. From blissful to tragic, innocent to ruined? Please. But that's all it took. One heartbeat. A blink, a breath, a second, and everything she knew and loved was gone.
Her father was right. The monsters are real.
To avenge her family, Ali must learn to fight the undead. To survive, she must learn to trust the baddest of the bad boys, Cole Holland. But Cole has secrets of his own, and if Ali isn't careful, those secrets might just prove to be more dangerous than the zombies.
My Review
Gena Showalter does it again. She has me reading late at night, so I can finish reading a spectacular book that she's written and she makes me neglect my duties at home. She also has me falling in love with yet another male character. Gosh, darn you, Gena!
Seriously, Gena can write a fantastic adult paranormal romance book and paranormal young adult book. I've read almost everything written by Gena, and she never fails at keeping me turning the pages and then leaving me hanging for more.
She's one of my auto-buy Authors who I will drop what I'm reading currently to read her books or even squeeze in between reviews because I'm one of her diehard fans. I love her writing style, and the fantastic books she comes up with are addicting.
When I found out Gena was writing another young adult series and combining zombies and Alice in Wonderland, I was ecstatic. I pre-ordered the book and waited anxiously at my door until my mailman delivered the book. =)
Alice Bell has never gone out on a date, never did any sports that required her to stay out at night, or even gone to a slumber party due to her overbearing, controlling father who makes her and her sister come in before it gets dark and stays indoors. See her father has always believed in monsters, and those monsters are out there to kill them. He has been trying to keep his family protected from them. Alice has never seen a single monster and does not believe what her father says. She thinks he is completely crazy.
When her little sister begs her to ask their parents to let her go to her Ballet recital which is during dark hours, her parents agree, but with stipulations of course.
Then the unthinkable happens, and before you know it, Alice is being hunted by those monsters that her father warned her about in the beginning. She's also without her family because of that one tragic night; she chose to ask her parents to let her little sister go to her recital.
Now Alice is seeing monsters behind her grandparent's house because she lives with them now and she also is forced to go to another school. She meets Cole, and the first time she sees him, they end up having visions of the future. Cole is the bad boy that Alice should stay away from, but for some reason, she's fascinated by him and his friends that always look beat up and tired. She knows they are trouble, but she can't help but fall in love with the wrong crowd especially when it comes to the leader, Cole.
Cole has a secret though, that could probably put Alice in a lot of danger, but she's willing to give up everything to find out the truth and what is out there that her father feared.
That's just my little take on the book above…no sorry, no spoilers from me.
Gena has a great start to the series. I love her take on zombies and throwing in Alice in Wonderland in the mix. I'm a HUGE fan of Alice in Wonderland and Gena wrote a great zombie story. (this is my first book that involves zombies, and I plan to read more now)
If you're a fan of young adult books that are paranormal, have zombies in it, and would love a different version of Alice in Wonderland then definitely check out this book.
Gena Showalter fans who have read her Intertwined books will love this book as well.
I'm looking forward to next year because I want to know what happens next to Alice and Cole and all their friends. Umm…especially, Cole seriously, he is a HOTTIE. =)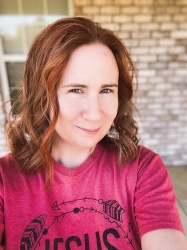 Latest posts by FranJessca
(see all)