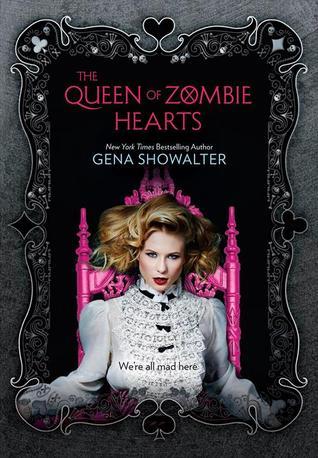 The Queen of Zombie Hearts
by Gena Showalter
Series: White Rabbit Chronicles #3
Published by Harlequin Teen on September 30th 2014
Pages: 464
Format: Hardcover, AudioBook
Source: Purchased
Amazon | B&N
Goodreads


I thought I had nothing left to give.
I thought wrong.
They started the war.
Now I will end it.
Alice "Ali" Bell thinks the worst is behind her. She's ready to take the next step with boyfriend Cole Holland, the leader of the zombie slayers…until Anima Industries, the agency controlling the zombies, launches a sneak attack, killing four of her friends. It's then she realizes that humans can be more dangerous than monsters…and the worst has only begun.
As secrets that may tear Ali and Cole apart come to light, and more slayers are taken or killed, Ali will fight harder than ever to bring down Anima—even sacrificing her own life for those she loves.
My Review Continue reading →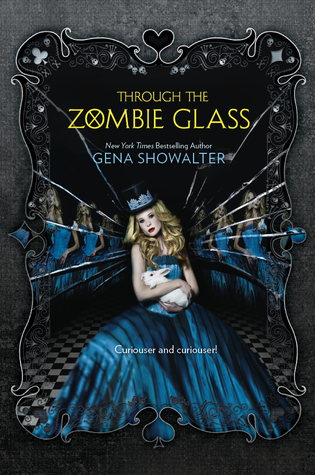 Through the Zombie Glass
by Gena Showalter
Series: White Rabbit Chronicles #2
Published by Harlequin Teen on September 24th 2013
Pages: 480
Format: AudioBook, Hardcover
Source: Purchased
Amazon | B&N
Goodreads


Zombies stalk the night.
Forget blood and brains. These monsters hunger for human souls.
Sadly, they've got mine...
Alice Bell has lost so much. Family. Friends. A home. She thought she had nothing else to give. She was wrong.
After a new zombie attack, strange things begin to happen to her. Mirrors come to life, and the whispers of the dead assault her ears. But the worst? A terrible darkness blooms inside her, urging her to do very wicked things.
She's never needed her team of zombie slayers more, but ultra bad-boy Cole Holland, the leader and her boyfriend, suddenly withdraws from her...from everyone. Now, with her best friend, Kat, at her side, Ali must kill the zombies, uncover Cole's secret and learn to fight the darkness.
But the clock is ticking...and if she fails at a single task, they're all doomed.
My Review Continue reading →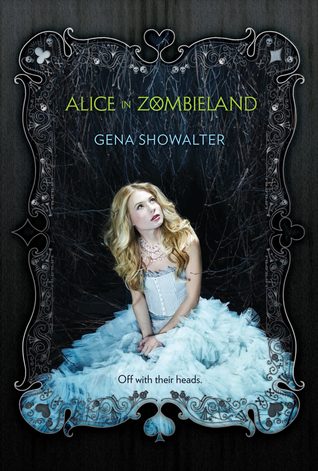 Alice in Zombieland
by Gena Showalter
Series: White Rabbit Chronicles #1
Published by Harlequin Teen on September 25th 2012
Pages: 404
Format: Hardcover, AudioBook
Source: Purchased
Amazon | B&N
Goodreads


She won't rest until she's sent every walking corpse back to its grave. Forever.
If anyone had told Alice Bell that her entire life would change course between one heartbeat and the next, she would have laughed. From blissful to tragic, innocent to ruined? Please. But that's all it took. One heartbeat. A blink, a breath, a second, and everything she knew and loved was gone.
Her father was right. The monsters are real.
To avenge her family, Ali must learn to fight the undead. To survive, she must learn to trust the baddest of the bad boys, Cole Holland. But Cole has secrets of his own, and if Ali isn't careful, those secrets might just prove to be more dangerous than the zombies.