Review: 'The Queen of Zombie Hearts' by Gena Showalter
March 31, 2018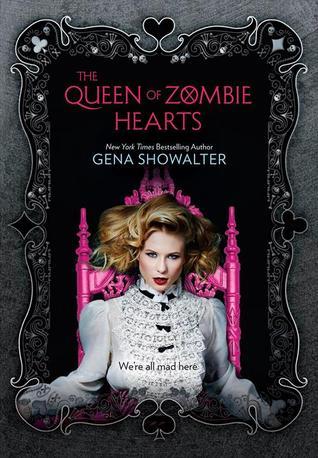 The Queen of Zombie Hearts
by
Gena Showalter
Series:
White Rabbit Chronicles #3
Published by
Harlequin Teen
on September 30th 2014
Genres:
Young Adult Paranormal
Format:
Hardcover
,
AudioBook
Source:
Purchased
Goodreads
Purchase at
Amazon
|
Apple

I thought I had nothing left to give.
I thought wrong.
They started the war.
Now I will end it.
Alice "Ali" Bell thinks the worst is behind her. She's ready to take the next step with boyfriend Cole Holland, the leader of the zombie slayers…until Anima Industries, the agency controlling the zombies, launches a sneak attack, killing four of her friends. It's then she realizes that humans can be more dangerous than monsters…and the worst has only begun.
As secrets that may tear Ali and Cole apart come to light, and more slayers are taken or killed, Ali will fight harder than ever to bring down Anima—even sacrificing her own life for those she loves.
My Review
It took me a bit to finish listening to The Queen of Zombie Hearts because I just wanted to hold off on finishing this book. The first part of the book alone put me through the wringer and I needed some time to recuperate.
Gena Showalter knows how to make a reader go through so many emotions in just the beginning of the book. Geez! I was not prepared to deal with it all.
Alice Bell thinks the worst is behind her until Anima Industries decides to play dirty. This is when the emotional rollercoaster happens in the story. Be prepared for it by getting yourself a box of tissues ahead of time. Otherwise, you will be like me, using your shirt or your husband's shirt to wipe away the tears. Darn you, Gena! I wasn't prepared.
The war between Anima and the slayers have come forward, but this time Alice and the slayers are not prepared. There's also the issue of this woman showing up to only Alice to share information with her and help her with new powers. Unfortunately, the other slayers don't like this at all. Alice is going to learn a lot about herself and her past. It may drive a wedge between her and Cole. There are also other issues that show up in the story that I do not want to give away. Cole though is still a favorite of mine, even when he's been offish. I adore him, especially with Ali. They eventually get some happiness, but it takes a lot of heartaches for that to happen.
This book was the tearjerker of the books so far. I haven't read the fourth book yet, and I'm afraid too after what happened in this one. I will though eventually. I'll have to listen to it as I did with this one and the other two.
Overall, I give this book 4.5 stars and recommend it to Young Adult Fantasy readers out there. Read these books in order though. You don't want to read them out of order.
Gena Showalter has always been a master of storytelling, which is why she will forever be an auto-buy author for me. I look forward to not only the fourth book in the White Rabbit Chronicles but the other books she's planning to write in the future. LOVE her books!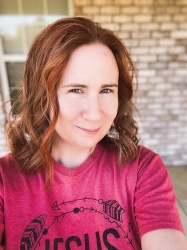 Latest posts by FranJessca
(see all)