Review: 'Avoiding Mr. Right' by C.J. Ellisson
June 22, 2013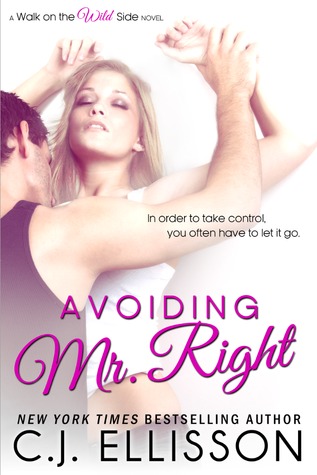 Avoiding Mr. Right
by
C.J. Ellisson
Published by
Red Hot Publishing
on June 3, 2013
Genres:
Contemporary Romance
,
Erotic Romance
Format:
eBook
Source:
Purchased
Goodreads
Purchase at
Amazon

Carla Johnson thinks issuing orders to a lover will keep her heart safe and leave her in charge of her own destiny. Afraid for Carla's future, her best friend Heather implores her to change her self-centered ways, handing her a list of love life mistakes to steer clear of:
1. Casual Sex2. Friends with Benefits3. Avoidance of Intimacy
Carla ignores the list—unwilling to face she might have a commitment problem. Until she invites a co-worker to her place one night. She instantly regrets the hum-drum sexual encounter and discourages the accountant from pursuing her.
Andy Shea refuses to become another lover the feisty blonde dumps. It'll take a patient man with a strong hand to unlock Carla's sexual awareness and win her heart. He's up for the challenge to convince her he's the one—and eager to prove this number cruncher won't make a boring bedmate.
My Review
Avoiding Mr. Right is the second book in the Walk on the Wild Side series by C.J. Ellisson, and it was another scorcher. It is already about 90 degrees here in Florida in the summertime and to read this book, let's say, you may want to read it during the night time when it is cooler; otherwise, you will feel like you are on fire. I think my body temperature went up about ten degrees while reading this book and I needed a glass of cold water to cool down…(mostly thrown on me).
Let me get this off my chest first I would have given Avoiding Mr. Right five stars, but the only reason why I gave it 4.5 stars is that I did not click with Carla as I did with Heather in the first book. I thought Carla was a little confusing and I know why she felt the need to avoid men, but she assumed every man out there was the same and the ending is the only reason why I started to like her, but not too much. I clicked better with Heather for some reason. Although, I do like the fact that Carla gave over control in this book and became submissive towards Andy.
Without giving too much away, the main things I loved about this book. The first and foremost reason is that C.J. Ellisson has a very addicting writing style that draws the reader in from the first page. It also helps when C.J. can put together a very well-written book with a fantastic storyline between characters that make you want to know more about them. Oh…and let me not forget about the hot sex scenes between Carla and Andrew. Oh my! *Fanning myself right now to cool down*
-One of my favorite scenes between them is when Andy gives Carla two gifts that they can use and one them Carla can use on herself. *seriously is it getting hot in here again* =)
Andrew is the character that surprised me. He's the accountant that knows how to woo women and Carla did not give him a chance at first, and maybe that is another reason why I could not click with her. Do not ever estimate the guy or gal that may look boring or less appealing because they may have some cards up their sleeves as Andrew did. He definitely was very sworn-worthy in my eyes. *sigh*
Andrew knows how to tame Carla, and it amazed me on how he finally got her to open up at the end. Andrew does not have it easy anyways, and he is going through a lot, but he is a compelling character.
If you love the contemporary romance genre, you need to read this book, but I highly recommend you read the first book in the series, Vanilla on Top.
I give this book 4.5 moons and recommend anyone who reads it to be prepared for a cold shower afterward.
I look forward to the next installment in the series, and I want more than four books. =) I need me some more of C.J. Ellisson's highly addictive books, and my hubby even says he loves when I read her books too. =)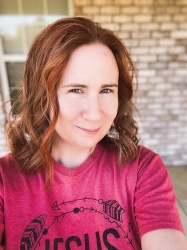 Latest posts by FranJessca
(see all)