Review: 'Betrayal in Death' by J.D. Robb #InDeathReadALong
February 9, 2021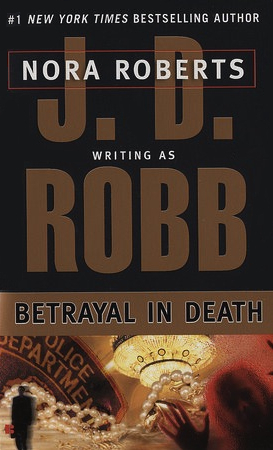 Betrayal in Death
by
J.D. Robb
Series:
In Death #12
Published by
Berkley
on March 1, 2001
Genres:
Romantic Suspense
Format:
Paperback
Source:
Purchased
Goodreads
Purchase at
Amazon
|
Barnes & Noble

Librarian's note: Alternate cover edition of ASIN B000OIZV98.
From #1 New York Times bestselling author Nora Roberts, writing as J.D. Robb, comes a new novel in the futuristic series Detective Eve Dallas investigates a homicide on familiar grounds: her husband s hotel -- and finds herself up against a murderer with a passion for the finer things in life -- and death
At the luxurious Roarke Palace Hotel, a maid walks into suite 4602 for the nightly turndown -- and steps into her worst nightmare. A killer leaves her dead, strangled by a thin silver wire. He s Sly Yost, a virtuoso of music and murder. A hit man for the elite. Lieutenant Eve Dallas knows him well. But in this twisted case, knowing the killer doesn t help solve the crime. Because there s someone else involved. Someone with a more personal motive. And Eve must face a terrifying possibility -- that the real target may, in fact, be her husband Roarke....
---
Betrayal in Death is the twelfth book to J.D. Robb's In Death series. I finished reading this book back in December 2020. I've been meant to review it, but life gets in the way sometimes.
Storyline/My Thoughts: I cannot get enough of Eve Dallas and Roarke. These two characters, plus the secondary characters, make this series addicting. It also helps with the storylines that J.D. Robb makes these characters go through. The title of this book gives you a hint what is the main storyline. This book is going to test relationships and friendships again. I swear both Eve and Roarke need a vacation so that they can get away from drama and death for a while. (I say that in every review because these two deserve a break.) Unfortunately, they have to solve the current crime(s). This book's villain is easy to figure out since he's a hitman, but Eve and her team are unsure why he's targeting certain people who don't stand out. Roarke may know why, though, since he's close to the case. Roarke is always involved somehow. I enjoy it when he helps Eve because she's so stubborn about having her husband help her.
J.D. Robb has become a favorite author of mine, and I can't wait to dive into the rest of the In Death series. I hope, though, that J.D. Robb slows down, so I can catch up.
Standalone or Part of Series: It's part of the In Death series.
Would I recommend this book? Yes. I give this book 4.5 stars, and I would recommend this book/series. If you enjoy Romantic Suspense, then you will enjoy this series. If you also love your storylines set in the future, you'll enjoy this series. I know one thing there better be real coffee in my future and not the fake stuff. I can't live without my coffee, and when Eve first described coffee, I was upset, but now she gets the good stuff due to Roarke. 🙂

This post contains affiliate links you can use to purchase the book. If you buy the book using that link, I will receive a small commission from the sale. It will help sponsor future giveaways but costs you nothing extra. You can read the full disclosure underneath the Privacy Policy.
---
---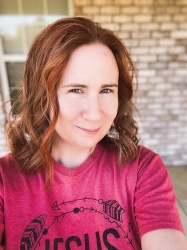 Latest posts by FranJessca
(see all)