Re-Post Review: 'Bitten by a Hellcat' by Felicity Heaton
December 21, 2018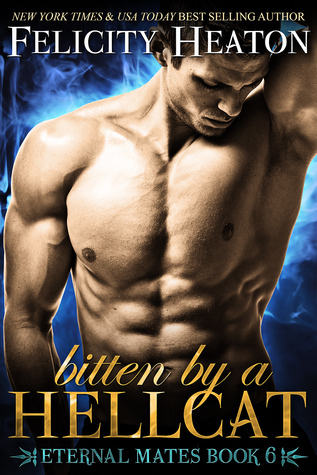 Bitten by a Hellcat
by
Felicity Heaton
Series:
Eternal Mates Romance Series #6
Published by
Self-Published
on February 17th 2015
Genres:
Paranormal Romance
Format:
AudioBook
Source:
Purchased
Goodreads
Purchase at
Amazon
|
Apple
|
Google Play
|
Kobo

The sole remaining member of the most famous shifter hunter family in history, Owen Nightingale is a mercenary and a man with a secret held in his closely guarded heart, but when a beautiful rare shifter catches his eye and offers him a job, he has the feeling he'll be the one paying for helping her—with his heart.
Cait is in a spot of trouble with a capital T. A male hellcat has set his sights on claiming her and she's one kitty who doesn't want a collar. When she meets a dark, alluring and mysterious hunter, she sees a chance to rid herself of the male, but the price Owen sets and the fierce passion that burns white-hot between them lures her dangerously under his seductive spell.
Can Owen discover the true intent of the male hellcat and stop Cait from falling into his hands? And can Cait retain control as the heat of desire burns between her and Owen, or will a reckless moment seal both of their fates forever?
First Time Read: April 2016
Second Time Read (Listened To): December 20, 2018
This is my second time reading (or actually listening to) Bitten by a Hellcat. The first time I read it was in 2016. I have some catching up to do with the Eternal Mates Romance Series since Felicity has written a lot of books in this series. Thank goodness for Audible, where I can listen to the books at work. =)
If there is one thing I enjoy about Felicity Heaton's books is how she manages to write different paranormal species that I've never read before. Bitten by a Hellcat involves a feisty, sexy female Hellcat named Cait, who is avoiding a male hellcat that wants to claim her. She ends up meeting and hiring the very sexy, secretive Owen Nightingale who she believes can rid her of the annoying male hellcat. These two characters are going to have a difficult time keeping themselves contained, especially when Cait finds Owen very appealing. Maybe too appealing.
You would think these two characters would despise each other, especially since Owen is a famous shifter hunter. Cait knows what he is, but she's drowned to him. To me, it felt they had an instant attraction with each other too fast. Although Owen is a very intriguing character, Cait should've been more put off with him due to him being a shifter hunter. She seemed open with him. Owen was interested in Cait due to her paranormal species. Hellcat is not something you come across very often. The minute Cait introduced her real self is when I was intrigued. Felicity's description of Cait was interesting to read in the story. I loved finding out about her species. Felicity is very detailed with her characters, storyline, etc., which is why I'm addicted to reading her stories.
The ending was not expected, and I consider it surprising. We're introduced to another character that I really can't find out more about, and I also liked what happened to both characters in the middle of the story.
Bitten by a Hellcat is everything I enjoy in a paranormal romance and I enjoyed reading Cait and Owen's story.
I give this book four stars and highly recommend it to other PNR readers out there. This book can be read as a standalone, but to me, I always recommend reading from the beginning of the series. You'll miss out on the other characters stories in the series, and you don't want to do that. 🙂

This post contains affiliate links you can use to purchase the book. If you buy the book using that link, I will receive a small commission from the sale. It will help sponsor future giveaways but costs you nothing extra. You can read the full disclosure underneath the Privacy Policy.
---
---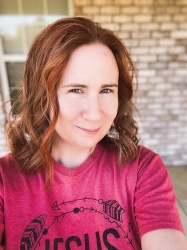 Latest posts by FranJessca
(see all)