Review: 'Black Sunshine' by Karina Halle
March 14, 2023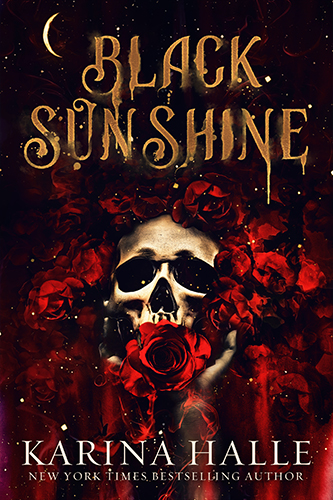 Black Sunshine
by
Karina Halle
Series:
Dark Eyes #1
Published by
Self-Published
on March 25, 2021
Genres:
Paranormal Romance
Format:
AudioBook
,
Paperback
Source:
Purchased
Goodreads
Purchase at
Amazon
|
Barnes & Noble
|
Kobo

All Lenore Warwick wants for her 21st birthday is to hang out with her friends, finish her second year at Berkeley with flying colors, and maybe catch the eye of a hot musician playing a show at a club that she can now (legally) get into.
Unfortunately, fate has other plans for her.
A week before her birthday, she's kidnapped by the brooding and dangerous stranger with cold eyes and a lethal touch, who has been stalking her on San Francisco's fog-shrouded streets. Absolon "Solon" Stavig isn't your average criminal though. He's a centuries-old vampire who's caught between wanting to kill Lenore and wanting to save her.
You see Lenore, too, is a vampire.
She just doesn't know it yet.
Taken by a pair of vampire slayers when she was just an infant, Lenore was raised never knowing her true nature. All Lenore knows is that she has (normal) parents who love her, that she's exceptionally smart, and she's squeamish around blood. But once she turns twenty-one, she'll fully turn into a vampire, and Solon hopes he'll be there to guide her, opening her eyes to her deepest hunger...both sexual and otherwise.
But this turning can't be kept a secret. Soon both slayers and vampires are hunting Lenore, with only Solon and his unpredictable motley crew of vampires to save her.
If they don't kill her first.
Black Sunshine is a dark adult standalone romance with a paranormal twist, about sex, love, secrets, and revenge, set in contemporary San Francisco.
---
I'm a little late to the game on reading the Dark Eyes Duet by Karina Halle, but thanks to the Romanceopoly Challenge hosted by Under the Covers Book Blog, I could read it for the Fang Alley challenge. Read a paranormal romance where one of the characters is a vampire. Black Sunshine by Karina Halle fulfills that challenge with the FMC being a vampire and not realizing she's one until her twenty-first birthday. 
Storyline/My Thoughts: Lenore Warwick is living as a twenty-one-year-old college student partying with her friends until a stranger kidnaps her one night. That stranger is a centuries-old vampire named, Absolon "Solon" Stavig, with something to tell Lenore that will change her world. She's not human and is actually a vampire, but a unique one who will go through the change and need his help. Lenore has been lied to her whole life, and Absolon "Solon" Stavig will tell her everything that her family kept from her. She'll either have to decide to trust him or try to escape him.
Paranormal Romance has always been my favorite subgenre in the Romance genre. It's the subgenre that got me into reading as a teenager and will always have a special place in my heart. Karina Halle fed my love of this subgenre and brought my love of vampires back into full force. I loved this storyline she created where the FMC has yet to learn of this world of vampires, vampire slayers, and witches. She has no idea what is happening to her, and it takes the mysterious, broody, sexy vampire to help her. Not everyone will like Solon in this story because he comes off as horrible to Lenore. Heck, He did kidnap her and had plans for her to be sold to the highest bidder, but after he assists her in her change into a vampire. Here's the thing, when she is going through the change, he has his second in command (friend), Wolf, assist, and he watches from the sidelines. I found this strange at first until I learned more about Solon's backstory and why he didn't help Lenore through one aspect of her change into her new life as a vampire.
This first book in the Dark Eyes Duet brought my love for Buffy the Vampire Slayer, Dracula, and all-over dark vampire shows/movies I grew up watching. I can't wait to read the second book in the duet soon to continue with Lenore and Solon's storyline. I'm also interested in Wolf's book after being introduced to him.
This book is told solely from the FMC's point of view. You don't get Solon's POV, which I think I would have enjoyed more being in his head to understand him better, but I get that it kept the mystery of his character. It was a hit-and-miss with him at times on how I felt about him, but again he is an antihero and will come off as a villain with Lenore. He had specific plans with her and then did a 360 when he got to know Lenore.
Poor Lenore, who had to find out the truth from a stranger, broke my heart. The poor girl went twenty-one years without knowing the truth about her parents and life. Now, she is thrown into this paranormal world and learning her way as a vampire. Thankfully, she has Solon and his friends to assist, but after some drama happens. She does end up losing one person she cared for due to being at the wrong place at the wrong time.
I loved how this book was set in modern contemporary San Francisco, somewhere I had never been and always loved to visit. Karina Halle makes me want to visit San Francisco since her descriptions of the setting and places intrigued me.
I give the first book in the duet four stars and can't wait to read the next book in the duet and catch up on other PNR books that Karina Halle has written.
Standalone or Part of Series: It's part of the Dark Eyes Duet.
Steam/Spice: 🌶 🌶 .5
Genre(s)/Trope(s)/Element(s): Paranormal Romance. Enemies to Lovers. Slow Burn Romance. AntiHero. Vampire Romance.
Would I recommend this book? Yes. I recommend this to Paranormal Romance readers who love Vampires in their stories—the dark, broody, sexy vampires and not the sparkly kind.

This post contains affiliate links you can use to purchase the book. If you buy the book using that link, I will receive a small commission from the sale. It will help sponsor future giveaways but costs you nothing extra. You can read the full disclosure underneath the Privacy Policy.
---
---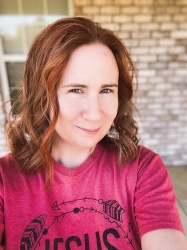 Latest posts by FranJessca
(see all)