Review: 'Blooded' by Amanda Carlson
July 26, 2013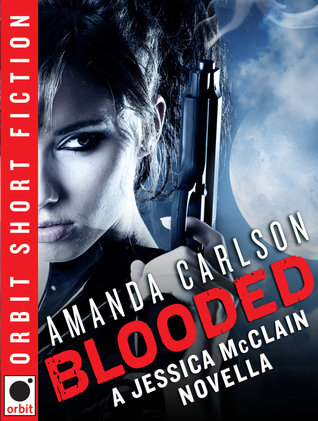 Blooded
by
Amanda Carlson
Series:
Jessica McClain #0.5
Published by
Orbit
on April 11th 2012
Genres:
Urban Fantasy
Format:
eBook
Source:
Purchased
Goodreads
Purchase at
Amazon
|
Apple

Jessica McClain was born the only female in an all male race. The only problem is — she's no wolf. Called a curse, a witch and the Daughter of Evil by the superstitious wolves, Jessica decides to fight for her freedom, at age nineteen, the only way she can — in the ring.
When she's brutally attacked right after her fight, is it enough to finally earn her freedom off Compound, or will she be forced to endure the hatred even longer...
This is a very different werewolf story.  Jessica McClain is the only female werewolf shifter of her kind, but she cannot shift.  The male werewolves believe she is a curse to their kind and they either want to harm her or kill her.  Most of them want her dead, except for a select few and one of them being her father, who is trying to protect her. Jessica challenges one of the shifters that hate her to prove herself, but she ends up putting herself in danger even more.  Until one day her father is forced to accept Jessica's offer to leave the compound after she is brutally attacked by one werewolf who wants her dead after she challenged another. Jessica is one kick butt female who knows how to take care of herself.  She's trying everything to live in a world of males who hate her and she is trying to prove to everyone she can take care of herself. Her father is in denial about what is going on in his compound. She has been trying to tell him and his second command that she's no longer safe at the compound. Amanda Carlson gives you a short novella that is full of action, blood, and humor. She gives you a female who can outwit and challenge the best alpha males out there. She may even scare you with how strong and determined she is…I know I was intimidated and she's only a fictional character. I loved this prequel of Jessica McClain and look forward to reading "Full Blooded" even more now. If you are a fan of Urban Fantasy and want to read about a kick-butt heroine that challenges her werewolf kind with strength and wits…then you'll enjoy this short novella from Amanda Carlson. I believe I have found a female heroine who may be my TOP fave kick-butt heroine since I started reading the urban fantasy genre.  Look forward to reading more of Jessica McClain's story.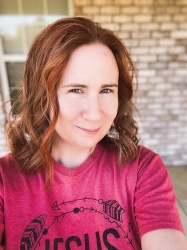 Latest posts by FranJessca
(see all)