I received this book for free from Netgalley, the publisher in exchange for an honest review. This does not affect my opinion of the book or the content of my review.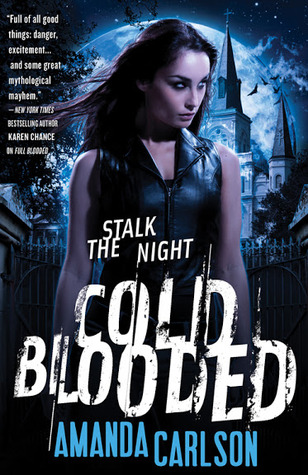 Cold Blooded
by Amanda Carlson
Series: Jessica McClain #3
Published by Orbit on October 8, 2013
Genres: Urban Fantasy
Pages: 336
Format: eArc
Source: Netgalley, the publisher
Amazon | B&N
Goodreads


Jessica arrives back in town to find her best friend missing and the most powerful witch in the country is blaming her for it. But before they can move to save her, the group is attacked.
On the run, Jessica and Rourke head to the mountains. Several surprises await them, but in order to save her father they are forced to leave for New Orleans early. Arriving on the Vampire Queen's doorstep unexpectedly, and bringing trouble on their heels, the Sects are thrown into an all out war. The vicious skirmish ends up forcing the vamps and Jessica to fight on the same team.
The Vamp Queen ends up owing Jessica, but what Jessica doesn't realize is just how soon she'll have to cash it in...
My Review Continue reading →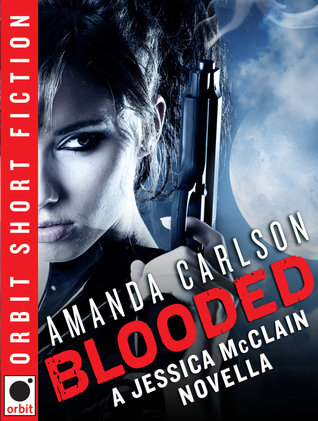 Blooded
by Amanda Carlson
Series: Jessica McClain #0.5
Published by Orbit on April 11th 2012
Genres: Urban Fantasy
Pages: 66
Format: eBook
Source: Purchased
Amazon | B&N
Goodreads


Jessica McClain was born the only female in an all male race. The only problem is — she's no wolf. Called a curse, a witch and the Daughter of Evil by the superstitious wolves, Jessica decides to fight for her freedom, at age nineteen, the only way she can — in the ring.
When she's brutally attacked right after her fight, is it enough to finally earn her freedom off Compound, or will she be forced to endure the hatred even longer...