Review: 'Born in Death' by J.D. Robb #InDeathReadALong
January 10, 2022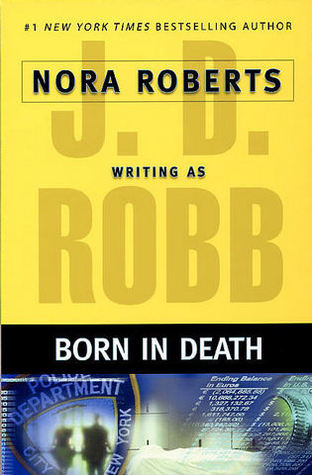 Born in Death
by
J.D. Robb
Series:
In Death #23
Published by
Berkley Books
on May 1, 2007
Genres:
Romantic Suspense
Format:
Paperback
Source:
Purchased
Goodreads
Purchase at
Amazon
|
Barnes & Noble
|
Kobo

Eve Dallas has a grisly double homicide to solve when two young lovers—both employees of the same prestigious accounting firm—are brutally killed on the same night. It doesn't leave Eve a lot of leftover time to put together a baby shower for her buddy Mavis, but that's supposedly what friends are for.
Now Mavis needs another favor. Tandy Willowby, one of the moms-to-be in Mavis's birthing class, didn't show up for the shower. A recent emigrant from London, Tandy has few friends in New York, and no family—and she was really looking forward to the party. And when Eve enters Tandy's apartment and finds a gift for Mavis's shower wrapped and ready on the table—and a packed bag for the hospital still on the floor next to it—tingling runs up and down her spine.
Normally, such a case would be turned over to Missing Persons. But Mavis wants no one else on the job but Eve—and Eve can't say no. She'll have to track Tandy down while simultaneously unearthing the deals and double-crosses hidden in the files of some of the city's richest and most secretive citizens, in a race against this particularly vicious killer. Luckily, her multimillionaire husband Roarke's expertise comes in handy with the number crunching. But as he mines the crucial data that will break the case wide open, Eve faces an all too real danger in the world of flesh and blood.
---
Born in Death is the twenty-third book in J.D. Robb's In Death series. The In Death series is one of my favorites to read when I'm in the mood for a Romantic Suspense. I'm so glad I'm still reading this series for the #InDeathReadALong challenge.
Storyline/My Thoughts: This book put me through so many emotions; if it wasn't the case that Eve and her team were investigating, it was how pregnant Mavis scared Eve and Roarke. Yes, Eve and Roarke were petrified of Mavis and her emotions and also her going into labor. It didn't help either when Mavis needed Eve's help finding her pregnant friend. Mavis needed Eve to find her friend and keep her in the loop.
At first, Eve and her team are investI enjoyed the storyline of this book because it left me guessing who was behind the murders of the couple and who was behind Mavis's pregnant friend going missing. I had a hard time figuring out who was behind it all this time around, so I was shocked at the ending once Eve and her team figured it out. J.D. Robb did a fantastic job with this book when it came to the suspense of the storyline. It did have a weird villain(s), though, in it, and I won't spoil it for anyone.igating two homicides of a couple who worked at the same company. Eve has a funny feeling that the couple who were killed were onto something at their company. It's up to Eve and her team to find out the truth.
Overall, this book gets 4.5 stars from me, and I look forward to diving into the next book in the series. I'll never forget the moments between Roarke, Eve, and Mavis in this book. I don't think Eve and Roarke are ready to have children yet.
Standalone or Part of Series: It's part of the In Death series, and I would recommend reading in order.
Would I recommend this book? Yes. I recommend this book and the rest of the series books. I can't wait until I finally catch up on this series. I feel like the characters are family now, and I want to know what happens next in their lives.

This post contains affiliate links you can use to purchase the book. If you buy the book using that link, I will receive a small commission from the sale. It will help sponsor future giveaways but costs you nothing extra. You can read the full disclosure underneath the Privacy Policy.
---
---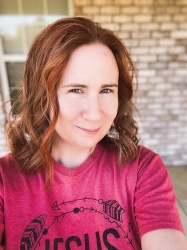 Latest posts by FranJessca
(see all)