Review: 'Bridged' by Kendra Elliot
October 14, 2020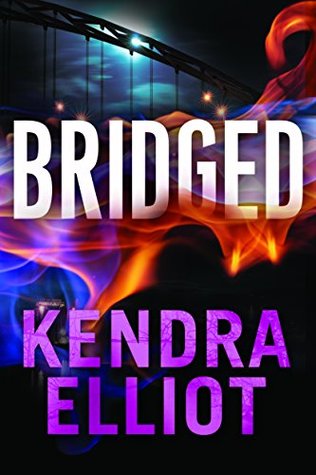 Bridged
by
Kendra Elliot
Series:
Callahan & McLane #2
Published by
Montlake Romance
on February 10, 2015
Genres:
Romantic Suspense
Format:
Paperback
Source:
Purchased
,
Scribd
Goodreads
Purchase at
Amazon
|
Apple
|
Google Play

After a congressman's tortured body is found dangling from a Portland bridge, the FBI joins the Oregon State Police to investigate the case—and FBI Special Agent Ava McLane, still recovering from a bullet wound, hunts the twisted killer alongside the man who captured her heart, police detective Mason Callahan.
But once a third body appears and all evidence points to a serial killer, the public furiously clamors for answers—and the couple's relationship grows fractured under the pressure. Ava and Mason search in the past for clues that predict the future. And when Ava's mentally ill twin spins out of control, the FBI agent who battles monsters every day wonders if she shares her sister's self-destructive streak…
In the latest thrilling romantic suspense novel from award-winning author Kendra Elliot, the past and the present violently collide…and the fallout can be deadly.
---
Bridged is the second book in Kendra Elliot's Callahan & McLane series. If you read the first book in the series, then you would've been introduced to the main characters Mason Callahan and Ava McLane. (I love these two characters and can't get enough of them.)
The second book focuses on them as a couple and working together again. They have to investigate a Congressman's death and why someone would torture a Congressman and leave him hanging from a bridge. The minute they start looking into the congressman's death, another body is found hanging from another bridge. They may be dealing with a serial killer, so they need to determine how these murders are connected before another person is killed.
Poor Ava is having to juggle not only the bridge killer case but finding her sister. Mason would rather Ava live her life and not worry about her twin sister. Unfortunately, Ava can't do that. I feel for Ava and what she has to go through with her sister. She's the well-behaved twin that got a great job, while her twin sister continues spiraling downwards in life. Ava wants her sister to turn around, but her sister has been like this for years, and no one sees her changing.
I love Mason in this book and how he adores Ava. You can tell how he has fallen head over heels in love with her, especially with what happens in this book toward the end. Mason and Ava were meant to be together.
I look forward to reading more of these two in the next two books in the series. Let's not forget about the storyline and what Mason and Ava have to deal with in this book. This book is dealing with a villain that has a vendetta against the people he is killing. Readers will find out who is behind it all because Kendra always gives a POV from the villain's side. Be prepared for some challenging elements in this book. I was rooting for the villain after finding out why the killings were happening. Was the villain the actual villain? You'll ask the same question at the end of the book.
I enjoyed this twisted story that Kendra wrote this time around. I had to keep reading the story and got upset when I had to put down the book. I needed to know what happened next. It's incredible what Kendra comes up with within her stories for her characters. I feel for her characters and what they have to investigate. It's not always easy for these two characters. I can't wait for Mason and Ava's next investigation together.
This book receives 4.5 stars from me, and I highly recommend it for Romantic Suspense readers out there. If you haven't read any of Kendra Elliot's books, then you are missing out.

This post contains affiliate links you can use to purchase the book. If you buy the book using that link, I will receive a small commission from the sale. It will help sponsor future giveaways but costs you nothing extra. You can read the full disclosure underneath the Privacy Policy.
---
---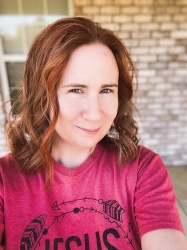 Latest posts by FranJessca
(see all)