Review: 'Broken Kingdom' by C. Hallman & J.L. Beck
January 24, 2023
This book may be unsuitable for people under 18 years of age due to its use of sexual content, drug and alcohol use, and/or violence.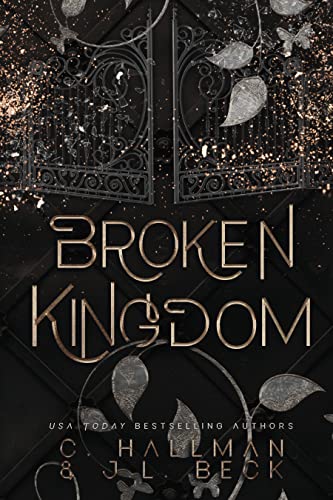 Broken Kingdom
by
C. Hallman
,
J.L. Beck
Series:
Corium University #3
Published by
Bleeding Heart Press
on March 25, 2022
Genres:
Dark Bully Romance
,
Dark Romance
,
New Adult and College Romance
Format:
AudioBook
,
eBook
Source:
Kindle Unlimited
,
Purchased
Goodreads
Purchase at
Amazon

They took something from me, something that I didn't know I needed until it was too late.They hurt her.They broke her… broke us.
Now it's my turn.
The need for revenge burns through my veins.I'll take everything from them.I'll hunt them down one by one.I'll make them pay in unimaginable ways.
No one will ever hurt her again, not even me.The only question is, will I find my way back to Aspen before it's too late.
***The conclusion of the trilogy.***
---
Broken Kingdom is the third book in the Corium University series and the conclusion of Aspen and Quinton's story. I'm glad that Aspen and Quinton got their ending and that they can finally move on with their lives. I swear poor Aspen endured quite a bit in a short period. She did have some happy and shocking moments in this book, which was about time. If anyone deserved a HEA, it was Aspen.
Storyline/My Thoughts: What did I think about Broken Kingdom? I did enjoy this book, but it was not a 'wow' book for me. After the cliffhanger in Drop Dead Queen, I expected both characters, especially Quinton, to go off the deep end on what happened to Aspen. He did but in too much of a hurry. It felt rushed how he handled things. There should have been more suffering and torture. Call me a sadist, I don't care, but those a-holes deserved a slow, painful way to go for what Aspen endured. I liked how one character, in particular, gets some suffering, but it was at the end of the book that it was revealed.
Here it was also that Quinton finally admitted his feelings in this book, but the predictable breakup happens between the characters. Before you know it, they are back at Corium University, having to stay away from each other. Quinton promises to protect Aspen, but they are back at square one again. There's drama at the University, and this time with someone else entirely different, but this person is connected to what happened to Aspen in the second book.
Don't get me wrong; I enjoyed some parts of the story. Despite everything Aspen endured, she was determined to be strong and handle things. I was proud of her character development. She even asked for assistance defending herself from a character I didn't like at first but seemed to do a 360 in the book. I was equally surprised when a big shocking twist happened in the story. I may have predicted it for some reason, but I was still shocked by it.
Aspen was my favorite when it came to the first three books of Corium University. It was due to everything she went through as a character. She ended up handling things herself at the end of this book that, threw everyone off, but she was tired of being the damsel in distress. You go, Aspen!!!
When it came to Quinton, he may have redeemed himself a bit in this book. I was happy to read that he was finally admitting feelings, but this back-and-forth crap he did, drove me batty. He did get rid of his bullying ways in this book (sometimes). He is still bossy as ever when it comes to Aspen. I did like how he handled himself with Aspen in the bedroom. He didn't want to rush things for what she had just gone through. He respected her.
Readers, if you are sensitive to reading about SA in books, the authors go into more detail in this book. Check your triggers before reading this book/trilogy (especially books 2 and 3).
Overall, I give this book 3.5 stars, and I'm happy that there was a HEA for Quinton and Aspen. There will be different main characters in the next two books in the series, and I already know who they will be after reading the end of this book. I'm ready for someone else to get their HEA in this world that C. Hallman and J.L. Beck created, even if it's dark and twisted.
Standalone/Part of Series: It's part of the Corium University series. This is the conclusion to Quinton and Aspen's story.
Steam/Spice: 🌶 🌶 🌶
Genre(s)/Trope(s)/Element(s): New Adult & College Romance. Dark Romance. Bully Romance. Mafia Romance. Enemies to Lovers. Antihero. Touch Her And I'll Unalive You. A-hole MMC. Bully MMC. Characters are College Students.
Trigger(s)/Element(s): Rape/Sexual Assault. Violence. Revenge. Murder. Death.
Would I recommend this book? Yes. I recommend this series to readers who have read J.L. Beck and C. Hallman's books. If you enjoy NA Bully Romances, where the characters are from Mafia Families and hate each other at first, you'll enjoy this series too.
Favorite Quote(s): "I'll protect you from everyone and everything, no mater what. Always remember that."
He's always thinking about me. My dark guardian angel.
Yes, our love was born from hate, but aren't the best love stories born in some type of tragedy? Is it really love if you don't have to fight for it to some degree?

This post contains affiliate links you can use to purchase the book. If you buy the book using that link, I will receive a small commission from the sale. It will help sponsor future giveaways but costs you nothing extra. You can read the full disclosure underneath the Privacy Policy.
---
---
---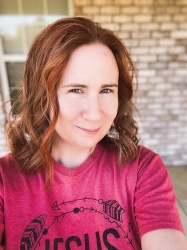 Latest posts by FranJessca
(see all)