Review: 'Bunny and the Bear' by Eve Langlais
August 22, 2012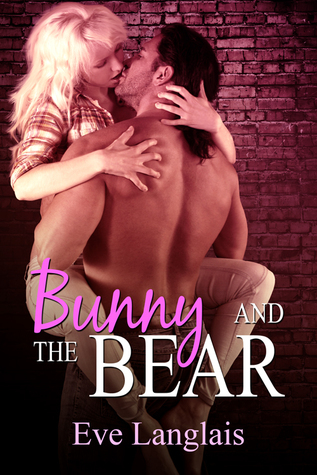 Bunny and the Bear
by
Eve Langlais
Series:
Furry United Coalition #1
Published by
Eve Langlais
on August 11th 2011
Genres:
Paranormal Romance
Format:
eBook
Source:
Purchased
Goodreads
Purchase at
Amazon
|
Apple

What's a poor bear to do when all he wants is some sweet, bunny pie?
Bears and bunnies aren't supposed to mix, or that's what Chase keeps telling himself when his bouncy new neighbor won't stay out of his business—and his mind. However, the more he gets to know his overly perky neighbor, the more he craves her—naked in his grasp—a desire worse than his addiction to honey and pie.
Miranda's on a mission for the Furry United Coalition, and it involves secretly guarding one grumpy ol' bear. Staying focused on the job isn't easy when all she can think about is turning his frown upside down, a task made harder when she gets a glimpse of his passion. When she hears about his theory on woodland creatures and predators not mixing, she thinks all is lost, but she didn't count on a bear's curious nature—and possessive need.
When an evil force abducts Chase, Miranda unleashes her bunny in order to save him, but the revelation of her shifter side puts her in danger. Is one ornery bear enough to save her from a mad scientist? And if he does, can a bear forget her woodland creature status long enough to love her and make her his mate?
Warning: Pies were harmed in the making of this story and naughty references made about honey that might offend some readers
My Review
I made time the beginning of this month, to read "Bunny and the Bear" because I LOVE Eve Langlais and her books. Her writing style is different from all the other Authors I read from so far. She brings romance, paranormal, and humor into her books.
I've wanted to read "Bunny and the Bear" for a while. Just look at the cover wouldn't you want to read it too?
Miranda is a bunny shifter (well…she's not that cute and fluffy bunny…you'll have to read to find out what her bunny is like), and she's on a mission. She works for the Furry United Coalition, so she has one dangerous mission. She's moved in near the bear shifter, Chase who she's supposed to be protecting and keeping an eye on him. The grumpy bear has caught the eye of the bunny though.
Chase knows he should not be checking out the bunny shifter that lives near him. He has always told himself that he needs to hook up with his species, but for some reason, the annoying, perky, attractive bunny, Miranda is still on his mind. What Chase does not realize is that perky bunny has a whole different side that she is hiding him from in the story.
When Chase ends up abducted though, he finds out the truth about Miranda and what is happening to some of the shifters that are going missing.
My thoughts on this book were, of course, I was entertained. I've never read a book where a bunny and bear hook up. I don't think I've ever read a shifter that turns into a bunny. I love the stories that Eve Langlais comes up with for readers. She comes up with the best storylines and oh boy…she comes up with the best erotic scenes too. This book had some heat to it.
Eve does throw in some humor too which I always love. I lost count on how many times I was laughing at certain scenes. My hubby tended to give me an eye every time he caught me reading "Bunny and the Bear"…had to remind him, that he wouldn't understand. =)
I loved the characters in the book and the idea of the Furry United Coalition.
The bad guy of the story is fascinating. I want to know what is going on and why he or she is capturing shifters that have serious punch.
I would have thought a bunny and bear would hook up…but Miranda is perfect for Chase. Complete …he has his hands full with her.
The book left me hanging though, so I need to find time to read the next book. I want to know what happens.
I also want to know more about the other characters that were introduced.
I recommend this book to paranormal romance and erotica readers out there. If you've read Eve Langlais before and hadn't read this book, you need too. =)
Hopefully, in the next two weeks, I will get a chance to squeeze in the other two books in the Furry United Coalition series. =) I need more of Furry United Coalition!!!!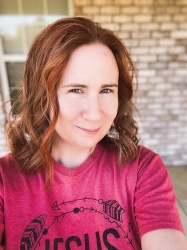 Latest posts by FranJessca
(see all)