Review: 'Caught on Camera' by Kim Law #CMCon23
September 3, 2022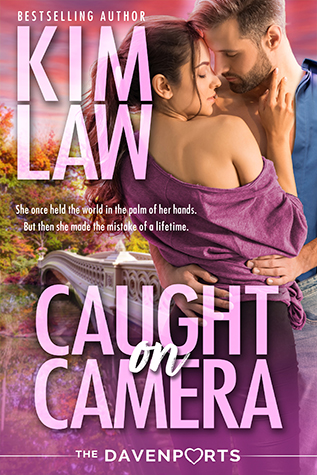 Caught on Camera
by
Kim Law
Series:
The Davenports #1
Published by
J-Ko Publishing
on February 1, 2021
Genres:
Contemporary Romance
Format:
AudioBook
,
eBook
Source:
Purchased
Goodreads
Purchase at
Amazon
|
Barnes & Noble
|
Kobo

She once held the world in the palm of her hands. But then she made the mistake of a lifetime.
Former model Vega Zaragoza knows what scandal feels like, and she's resolved to avoid it. Now making her living behind the camera instead of in front of it, she's content. Life is good. But when a shot at her dream job comes along, one that puts her back in the public eye, Vega has a choice to make: continue to play it safe . . . or gamble everything to go toe-to-toe—and heart-to-heart—with the city's most eligible bachelor.
JP Davenport isn't merely Atlanta's most eligible bachelor, he's the golden boy of one of America's most prominent families. With endless charisma and movie-star good looks, JP is used to getting whatever he wants, whenever he wants it. And sometimes, things even get handed to him that he doesn't want. But what can he do? He's a Davenport. Everyone in the family has their role to play.
When JP sets his sights on Vega, he has no idea the secrets she hides. Secrets that, if exposed, could upend both their lives. But though neither is willing to back away from the attraction they feel, they each start to wonder if a relationship is truly a mistake. Or will being together lead them both down the path to the freedom they each so desperately seek?
"Kim Law pens a sexy, fast-paced romance." —New York Times bestselling author Lori Wilde
"The chemistry between Vega and JP is explosive and will have you rooting for the couple's success." —RT Book Reviews
One-click now to get started reading and get drawn into the scandals that surround the Davenports!
Don't miss the other Davenport novels! Caught on Camera (The Davenports #1) Caught in the Act (The Davenports #2) Caught off Guard (The Davenports #3)
Author's note: This book was previously published in 2012 under the same title but with a different cover. The story remains the same as the original.
---
When I want to read Contemporary Romance, I always go to some of my fave go-to authors, which in this case is Kim Law. I've had Caught on Camera on my TBR for a while. Kim Law announced she was working on the third book in the series; I jumped at my chance to read/listen to the first book. I'm glad I did because I fell hard for the MMC in Caught on Camera.
Storyline/My Thoughts: Let me start my review by discussing the MMC that stole my heart immediately in the book. JP Davenport is the most eligible bachelor in Georgia, and every woman wants to be on his arm, primarily due to who he is and where he is going in his life. He reminded me of JFK, Jr. because he comes from a prominent political family and is expected to fill the same role his father was in the political world. Unfortunately, he has his own dreams, but those dreams don't align with what his mother and the Governor have planned for him. Now, what happens when you are in a family that is in the spotlight all the time, you only get to see the good parts of them, never the bad parts. When it comes to JP and his family, they have secrets that could hurt them if they get out. One of them pertains to JP and how he grew up struggling with something that he still deals with daily, and he is determined to help kids that deal with the same thing he struggled with when he was a kid and still does to this day. The other secret could potentially damage his family's reputation and how they perceived his parents' relationship. No, this family can't have any of their secrets coming out when JP has his political career starting.
I loved JP from the beginning, even when he became pushy with the FMC to open up to him and when he tried to make the FMC jealous. He had reasons because he wanted her to admit she had feelings for him. He is used to being a player with women and being seen with random women in front of the camera, but when he meets Vega Zaragoza, he can't stay away from her and wants her entirely in his life, even if she is hiding her own secrets.
Vega Zaragoza is the FMC in Caught on Camera. She's determined more than ever to make an impression on a new job opportunity, especially when her current job is on the chopping block. The issue is that she may have to get in front of the camera, and she decided years ago to stay away from the spotlight. She prefers to stay behind the camera. She used to be in front of the camera when she was younger, but when she was betrayed, she decided to give it up and go into hiding. The job opportunity she's looking into getting requires her to ask JP Davenport if he would be okay with having a camera following him around to learn about his life and family. Unfortunately, JP does not want a camera following him around. Still, he does like the idea of getting to know the Videographer, Vega Zaragoza, and he is more determined than ever to win her over. The issue with Vega is she has commitment issues due to what happened in her past. After learning what happened to her, I could understand why, but I couldn't stand that she refused to tell JP the truth. He opened up to her, but she wouldn't to him until someone else revealed the truth.
Why did I like JP more than Vega? Yes, he may have been a known player initially, but when it came to Vega, he was determined to prove himself to her. He whisks her off to a getaway together and cooks her dinner, which she can't believe he knows how to cook because of how he grew up. He even pushes her to tell him the truth. He handles everything better than her when truths do come out. I loved his character primarily because he had a heart of gold for kids with disabilities and was there for them. My favorite scene is with his nephew and niece and how much he loves them; even Vega sees it and wishes everyone saw how he was with his family and the kids he helps.
I did like Vega's character to a point, but I wish she would have opened up to JP and not let her past dictate her present and future. Her commitment issues almost made her lose the one person who showed her love. She's a beautiful, successful woman who deserves love, and JP proves he can give it to her. (The spice level between JP and Vega when they get together is spicy.)
The ending was superb. I won't give it away to anyone with this book on their TBR. It was the perfect way for these two main characters to admit their love for each other finally. Kim Law knows how to write sweet happily ever afters for her characters. =)
I loved reading and listening to the first book in the Davenport series. I had to listen to it when I couldn't read it because this Book Lovin' Mama had to run errands or do some cleaning around the house. Thank goodness for noise-canceling headphones. The narrator Matt Hicks did a fantastic job. I'm usually picky with my narrators, but I liked Matt Hicks. He made the characters and the story come to life.
Overall, the first book in the Davenport series receives four stars, and I can't wait to dive into the second book.
Standalone or Part of Series: It's part of the Davenports series, but each follows new characters, so they could be read as standalone. (You would miss out on couples if you read out of order, though.)
Steam/Spice: ⭐️ ⭐️ ⭐️
Trope(s)/Element(s): Millionaire/Billionaire Romance; MMC comes from political family; FMC was a former model, now videographer (behind the cameras); Scandals; MMC helps kids that have disabilities (He has one, too)
HEA: Yes.
Would I recommend this book? Yes. I recommend this book to Contemporary Romance readers.

This post contains affiliate links you can use to purchase the book. If you buy the book using that link, I will receive a small commission from the sale. It will help sponsor future giveaways but costs you nothing extra. You can read the full disclosure underneath the Privacy Policy.
---
---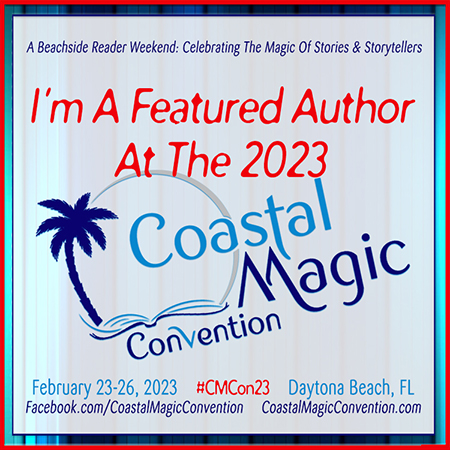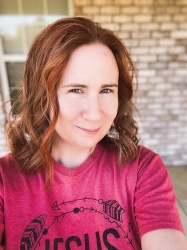 Latest posts by FranJessca
(see all)