Review: 'Closer to You' by Jill Sanders
August 17, 2023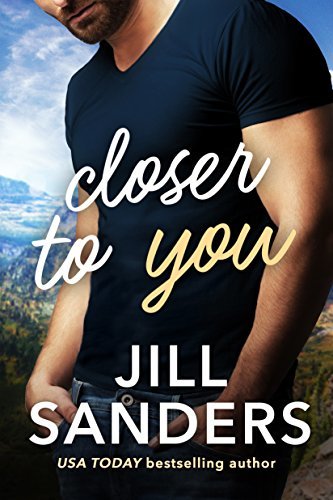 Closer to You
by
Jill Sanders
Series:
Haven
,
Montana #1
Published by
Montlake Romance
on October 10, 2017
Genres:
Contemporary Romance
Format:
Paperback
Source:
book convention
Goodreads
Purchase at
Amazon

New York Times bestselling author Jill Sanders strikes gold with a sizzling series about oil-rich playboys whose hearts are up for grabs.
No one's more surprised than Tyler McGowan when he discovers he has a knack for running the family's oil business—a role he took on after his father's sudden passing. Now, to keep the old man's legacy afloat, Tyler's giving up his playboy ways and settling into small-town life. But his newfound resolve is tested when trouble strides into his office in five-inch heels.
Kristen Howell has spent the last five years working her way up the corporate ladder. And somehow it's landed her smack-dab in the middle of nowhere: Haven, Montana. It's her job to convince the head of McGowan Enterprises to sell. But the tall and rangy hunk is proving to be exceedingly stubborn—and overwhelmingly hot. When someone attempts to derail her negotiations, Kristen is ready to get down and dirty. But the sparks she and Tyler are throwing near the oil field may be dangerously combustible…
---
This past June, I was gifted a copy of Jill Sanders' Closer to You, the first book in her Haven, Montana Series, when I attended the last Book Lovers Convention in Houston, Texas. I had never read any books from Jill Sanders before, but I was immediately hooked by the cover and the synopsis to read the book.
The MMC Tyler McGowan has given up his player ways to head back home to small-town life in Haven, Montana, to run his family's business with his brothers due to their father's passing. The issue is that he has the FMC, Kristen Howell, from a big-time corporate company that is trying to convince him to sell his company to her bosses, but he and his brothers don't want to do it, even with all the money they are offering. He is trying to keep the company afloat to live up to his father's legacy, but Kristen's bosses won't give up and will keep her there until the deal is settled. Unfortunately, someone else wants to derail the negotiations and causes issues for Tyler and Kristen. In the meantime, the two are trying to fight their attraction for each other, especially since they are from two different worlds. Kristen is learning about small-town life and how people like Tyler spend their time since there's only so much to do in Haven, Montana.
I loved the chemistry of both characters in this book, especially since they were opposite. Their attraction is one where they are trying to fight it, but it's not something you can fight for too long, especially when they are forced together, often learning about each other.
The mystery of who is behind sabotaging Kristen's negotiations and causing issues is there, too, and I found it surprising who was behind it when the ending came around. Yes, this book has not only romance but also drama and mystery.
I loved the first book in the series by Jill Sanders and devoured it pretty quickly, especially when I was listening to the audiobook more than actually reading it. Lately, it's hard for this mama to relax and enjoy reading, so I've been listening to audiobooks more nowadays. I'm glad I got the audiobook, especially since the first book was narrated by one of my fave narrators, Joe Arden. The book is Dual POV, and normally I enjoy the dual narration, but since it's Joe Arden, I didn't mind only having one narrator.
Overall, I'm a new fan of Jill Sanders, and I'm so glad I gave this book a chance because after I finished it, I immediately added the second book to my library, thanks to Kindle Unlimited.
---
Story Rating: ⭐️ ⭐️ ⭐️ ⭐️ .5
Steam/Spice Rating: 🌶 🌶
Would I recommend this book? Yes. I recommend this to Contemporary Romance and Small Town Romance readers.
Genre/SubGenre(s): Romance | Contemporary Romance
Trope(s)/Element(s): Small Town Romance | Opposite's Attract | Enemies to Lovers | Oil-Rich Player MMC | City Girl FMC

This post contains affiliate links you can use to purchase the book. If you buy the book using that link, I will receive a small commission from the sale. It will help sponsor future giveaways but costs you nothing extra. You can read the full disclosure underneath the Privacy Policy.
---
---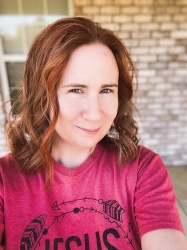 Latest posts by FranJessca
(see all)