Review: 'Corporate Temptress' by Stacey Kennedy
March 24, 2013
I received a complimentary copy of the book from the author in exchange for an honest review. This does not affect my opinion of the book or the content of my review.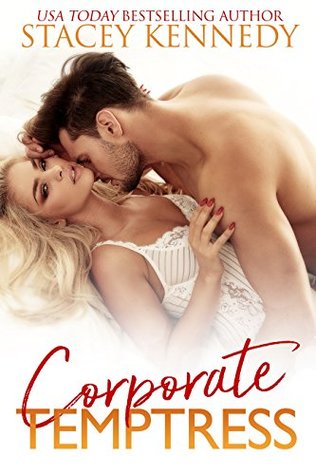 Corporate Temptress
by
Stacey Kennedy
Published by
Self-Published
on January 30, 2013
Genres:
Erotic Romance
Format:
eArc
Source:
the author
Goodreads
Purchase at
Amazon

Evan needs to finalize the details of an important merger. Problem is, the deal has come to a standstill because of the rival company's drop-dead gorgeous CEO. Frustrated as he is with the woman, Evan can't keep his mind off Brooke's overt sexuality. He demands she sign the paperwork or the deal is dead. But Brooke has demands of her own. She'll sign the contract…for one night of no-strings sex.
That's a lusty merger Evan can't possibly refuse.
My first book from Stacey Kennedy that has a complete male's point of view and it definitely did not change her writing style at all.  In fact,  I hope she writes more like this in the near future.  I love being inside a male's head and how they tell the story and see everything. "Corporate Temptress" is intended for males to read, but females will enjoy it as well.  Stacey Kennedy gives you two people who work for big companies and are trying to work out a merger together.  Evan has been trying to finalize the details with his rival company and it is kind of hard when the CEO of that company is drop-dead gorgeous.  She already had him when he talked to her on the phone, but when he officially sees her in person, he cannot help but want her completely. Brooke is about to make the biggest and best deal with Evan.  Before she agrees to have the companies fully merge, she wants him to have no-strings sex with her. Evan cannot refuse this deal at all, and he may end up finding there are women out there that love to be in control not only in the office but also in bed as well.  Brooke is about to make some of his ultimate fantasies come true. This is one scorching quick read from Stacey Kennedy.  I finished it in less than an hour, maybe even less since I did not have any interruptions.  (unbelievable since I am always being pestered by a hubby or two children while reading)  =) Stacey Kennedy is one author who knows to write a hot sex scene and to have it from a male's perspective….it definitely was sizzling! I loved the fact that Brooke took control of what she wanted and how she controlled Evan in the bedroom.  Evan definitely was not used to it, but it did not stop him at all.  He was up for the challenge. I give this short novella 4.5 full moons and highly recommend it to erotica readers out there that want that quick and fast erotic read.  It's only 40 pages long, and Stacey does an amazing job to keep your interest level up.  It is also a great read if you are looking for a new fantasy to include in your love life with your loved one.  =) Be prepared to take a cold shower afterward, or before you read, make sure you have a very cold glass of water next you. I received a complimentary copy of the book from the author in exchange for an honest review.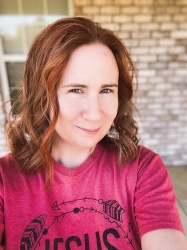 Latest posts by FranJessca
(see all)