Review: 'Cowboy Wolf Outlaw' by Kait Ballenger #CMCon23
July 4, 2022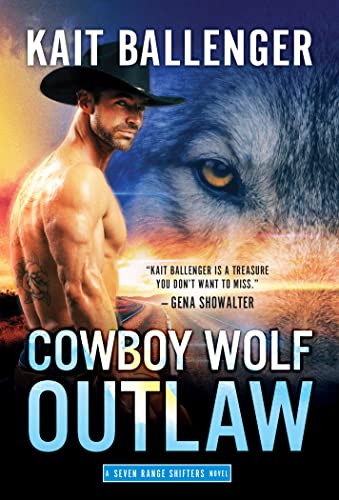 Cowboy Wolf Outlaw
by
Kait Ballenger
Series:
Seven Range Shifters #6
Published by
Sourcebooks Casablanca
on July 28, 2022
Genres:
Paranormal Romance
Format:
eArc
Source:
Netgalley
Goodreads
Purchase at
Amazon
|
Barnes & Noble

"Kait Ballenger is a treasure you don't want to miss." -GENA SHOWALTER, New York Times bestselling author
For fans of thrilling paranormal romance comes the next in Kait Ballenger's action-packed Seven Range Shifters series, featuring: A deadly wolf shifter on the hunt for revenge A wickedly tempting woman who can see right through him Fated mates who can't resist the chemistry between them The danger and beauty of the Rocky Mountains
Grey Wolf assassin Malcolm Grey is set on revenge, and no one can stand in his way. With the pack facing their most challenging battle yet, his mission is simple: locate the perpetrators and destroy them. Malcolm will do anything to keep his pack safe, especially when sassy, southern belle Trixie Beauregard makes a proposal he can't resist.
Trixie knows a few things about the dangerous cowboy sitting at her bar. One, he's a wolf shifter. Two, his wolf pack is in jeopardy. And three, despite all his growling, this dark-eyed cowboy wolf wants her. But Trixie has problems of her own, and she knows better than to run with the wolf. The smart thing to do would be to stay away. Too bad she's always had a taste for trouble...
---
It's bittersweet to finish reading a series that is now complete. I feel like I'm saying goodbye to characters I've come to love and a world I will miss. That's exactly how it feels with the Seven Range Shifter series by Kait Ballenger. I finished reading the last book, Cowboy Wolf Outlaw, this past week. I'm sad now that it's over, but I know Kait Ballenger will have more books to read later that I can devour as I did with this series. 
Storyline/My Thoughts: The last book, Cowboy Wolf Outlaw, is Malcolm Grey's book. He's the executioner/assassin of the pack. Everyone is scared of him and stays away from him, except the bartender, Trixie Beauregard, who happens to be a witch. She knows she should stay away from the dangerous cowboy, but she knows he wants her and can't seem to stay away from him. She knows his pack is in trouble, but she has her own trouble that she is dealing with herself. She does something that even her boss says she needs to fix on her own. She will ask for the sexy, dangerous cowboy's help, even if it puts him in jeopardy too. Malcolm has his heart set on revenge for what recently happened to his pack and losing a fellow wolf warrior. It's bad enough he lost another person he loved dearly in the past that he still hasn't gotten over. Now, he's risking his heart again with a witch who could be his downfall. 
I fully admit that I loved Malcolm Grey in this book and didn't care for Trixie Beauregard that much. I didn't connect well with the FMC because of what she did in this book. Malcolm told her not to keep secrets and lie to him. Well, she did just that and more. It's frustrating when one of the characters doesn't stick to their word. I could understand why she did it, but it still didn't make it right. She infuriated me whenever I read her POV. I wanted to knock some sense into her to trust the wolves, especially Malcolm. What can I say about Malcolm that made me love him right away? His loyalty to the pack who took him in after what he did when he was younger. He had it rough growing up. He didn't even know he was a wolf shifter. He found the love of his life, and when he did, he lost that person. It broke my heart to find out what happened to Malcolm. He deserved another HEA. Yes, I said another HEA because he did have one initially. The dangerous cowboy may have won me over too, how he was alpha-like like in the bedroom and was about consent when it came to Trixie. There were spicy scenes between Malcolm and Trixie, so be prepared. =)
As for Trixie, now, don't get me wrong. I did like some of her qualities. I liked how she was a witch, and I got to read her powers in action in this book. It was unique to read her character in a series that generally had wolf shifters, vampires, and humans. She may not have been my favorite FMC in the series, but I liked how she opened Malcolm up and had him find love again. I also liked how she handled her own problem with a certain someone that backstabbed her. That person deserved what came to him for what he put her through.
If you read the series from the beginning like I did and were hoping for an epic conclusion to this addicting wolf shifter series, then just know you will get one. Kait Ballenger ends the series with one final battle that the pack has to deal with, and they will receive help from others to deal with the villains.
Overall, this book receives four stars from me. Again, I'm sad this series ended, but I know Kait Ballenger will have new books/series that will eventually feel that void of missing the Seven Range Shifters world/characters. It also helps that I can always reread the books whenever I want. =) 
Standalone or Part of Series: It's part of the Seven Range Shifter series, and each follows a new couple, so each book could be read as a standalone. As someone who has read all six books, I recommend reading in order. You'll miss out on the other couples that have already received their stories. I recommend starting with Cowboy Wolf Trouble, the first book in the series since Cowboy Wolf Outlaw is the final book. 
Steam/Spice: ⭐️ ⭐️ 💫
Trope(s): Fated Mates; Shifter Romance
Would I recommend this book? Yes. If you haven't read the Seven Range Shifter series, then I highly recommend you do. It's a paranormal romance series with wolf shifters who are cowboys/cowgirls who are living together in Montana. Think of the show Yellowstone but with shifters. The first book came out before the Yellowstone show debuted.

This post contains affiliate links you can use to purchase the book. If you buy the book using that link, I will receive a small commission from the sale. It will help sponsor future giveaways but costs you nothing extra. You can read the full disclosure underneath the Privacy Policy.
---
---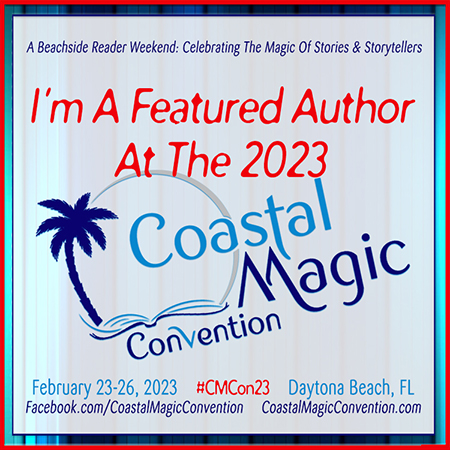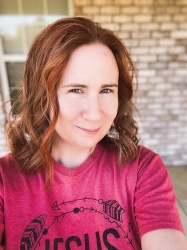 Latest posts by FranJessca
(see all)