Review: 'Cruel King' by Rina Kent
April 13, 2023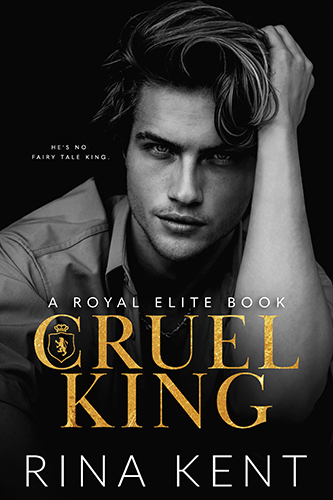 Cruel King
by
Rina Kent
Series:
Royal Elite #0
on January 9, 2020
Genres:
Dark Bully Romance
,
Dark College Romance
,
Dark Romance
Format:
AudioBook
,
eBook
Source:
Kindle Unlimited
,
Purchased
Goodreads
Purchase at
Amazon
|
Barnes & Noble

He's no fairy tale king.
LeviHere, little princess. I'm your king.You have three rules.Bow. Break. Bend the knee.Fight me all you want, but soon enough, you'll be chanting long live the king.
AstridOne day I'm Royal Elite School's small fly, the next I'm hunted and left to die.He doesn't only shred my life to parts, but he's also coming after my heart.He thinks he broke me, but the new princess will bring the king to his knees.
Cruel King is a complete standalone prequel in the Royal Elite world. No book should be read prior to this.This is a mature new adult romance and contains dubious situations that some readers might find offensive.
---
I've seen Rina Kent's books everywhere on IG and have several of her books on my TBR, so I finally made time to read one of her books. I started with the suggested reading order on Rina Kent's website and borrowed Cruel King from Kindle Unlimited. It's one of her New Adult Romances with one of my favorite tropes, Bully Romance. I know bullying in romance books is not for everyone, but I love these books for some reason.
Storyline/My Thoughts: Cruel King is a prequel to Rina King's Royal Elite series but can be read as a standalone, according to the author's website and other reviews I've read on this book. This prequel does introduce other MMCs that get their books later in the Royal Elite series, which I now can't wait to read after reading Levi King's book.
This book is not only a bully romance but an instant hate-to-love romance between the main characters for different reasons. The FMC, Astrid Clifford's father, specifically told her to stay away from the Kings at Royal Elite. Unfortunately, she finds herself in a predicament at a party and unexpectedly meets Levi King. After the party, Astrid's life of invisibility flips upside down. Now she is visible and a target for everyone at Royal Elite, including Levi King, whose mission is to make her life difficult. He wants her to let go of her mission of finding out who targeted her specifically at the party, but she's not bowing to his demands.
If you enjoy bully romance, as I do, you know eventually what will happen; the bully falls in love with the person they are tormenting. It's inevitable, especially in the case of Levi King, when he starts to hang out and learn more about Astrid Clifford. You would think I would be bored of the same storyline regarding bully romances, but I enjoy reading how the bully falls for the girl and how he ends up becoming her savior at one point in the story. I crave these types of stories.
What were my thoughts when it came to Levi King? In the book, he is an ultimate jerk to Astrid, which is expected since he's a bully. I liked his character, even if he was the bully of the story. He had his own issues that he was dealing with and acted out in ways due to what he had been put through. He lived with his Uncle, who tried to control his life, and his cousin. He and Astrid had similarities to what they were dealing with regarding family issues. Neither one was respected or even shown love, and both lost either one or both parents.
What did I think of Astrid Clifford? I liked her, but she sometimes drove me crazy with her choices. I felt for her character and how her father and his family (wicked stepmother and stepsister vibes) treated her. The poor girl was still grieving losing her mother to a car accident she had been in with her mother. Then, she ends up in another accident, and this time she believes someone is targeting her. The girl couldn't catch a break, and then Levi King happened.
The book may be a bully romance, but there's a mystery to solve involving poor Astrid. There is a shocking twist at the end that I was even surprised by and didn't suspect to happen. I won't spoil it for readers who haven't read this book. I'm glad everything came together, and Astrid and Levi had a happy ending. More for Astrid since she deserved it.
Overall, I give the first book I read from Rina Kent four stars and will definitely continue to read the Royal Elite series. Rina Kent, a new-to-me author that I will now have to check out her whole backlist of books she's written. Wish me luck, I will need it since she has a lot of books, but I'm one determined reader.
Standalone or Part of Series: It's part of the Royal Elite series.
Steam/Spice: 🌶 🌶 🌶
Genre/SubGenre(s)/Trope(s)/Element(s): Romance. YA/NA Romance. Bully Romance. Hate to Love. Enemies to Love. Sports Romance. Soccer/Football Romance. Athlete/Football/Soccer Player MMC.
Would I recommend this book? Yes. If you enjoy New Adult Romances with the bully and hate-to-love/enemies-to-lovers tropes, this book/series may be for you.
Favorite Quote(s): "Those who don't play chess think the king is the strongest piece because the game ends when he dies, but they don't stop to think that if the queen dies first, the king doesn't have a chance to survive."
"What the hell do you want from me?" I'm glad my voice doesn't crack like my insides. "Your fire." His lips graze the lobe of my ear and a zap of shivers shoot through my body. "Your fight." His voice drops to a low, tingle-inducing range. "Your everything." 
"He thought he broke me, but he shouldn't have let me pick up the pieces because what doesn't kill me, better run." 
"If you're a mistake, I'll still make it every fucking time." 

This post contains affiliate links you can use to purchase the book. If you buy the book using that link, I will receive a small commission from the sale. It will help sponsor future giveaways but costs you nothing extra. You can read the full disclosure underneath the Privacy Policy.
---
---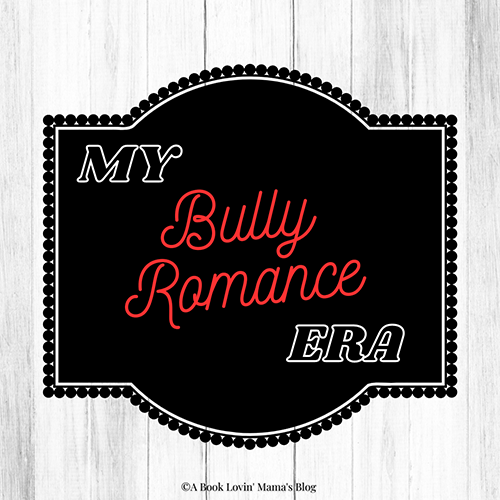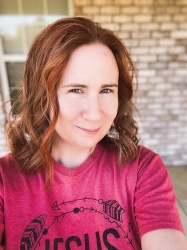 Latest posts by FranJessca
(see all)