Review: 'Distorted' by Laura Dunaway
May 22, 2013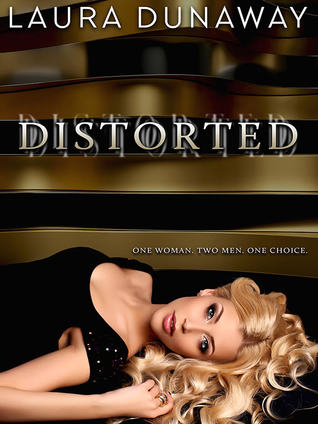 Distorted
by
Laura Dunaway
Published by
Createspace
on May 15, 2013
Genres:
Contemporary Romance
Format:
eBook
Goodreads
Purchase at
Amazon

Aly Chase has worked for Paul Pierce for years, loving him from afar. He is handsome, rich, and the powerful CEO of Pierce Homes. Just when Aly has decided her love for him is futile and vows to move on, Paul begins to give Aly the attention she had always desired, forcing her to feel confused by his actions.
Then there's Aly's best friend, Ethan Baker. He's sweet, handsome and charming. He is also in love with her. He's accepted that Aly and he will only be friends, until one day Aly realizes that her feelings towards Ethan are way more.
Aly is caught in between the man she's loved for so long and the man that has always been there for her. As her feelings are pulled and tugged in both directions, she must make a choice before her distorted life loses both of them.
Who will end up winning Aly's heart?
My Review

Laura Dunaway's first book "Distorted" is about a girl, Aly Chase, stuck between two guys, who love her and she has to decide between the two. She has the sexy, hot CEO of Pierce Homes that she has worked for three years now, Paul Pierce. He has had a steady girlfriend for those three years, and she has been forced to watch him around his girlfriend. She knows that Paul has never shown any interest to her until something changes between the two. She has no idea what to think of it. All she knows is that Paul has a girlfriend and that girlfriend already suspects that Aly may be a problem. Aly has helped Paul with several of the projects for his company, and she is passionate about her job. She also has her best friend since college, Ethan, who works at Pierce Homes as well that has feelings for Aly since the minute he saw her at the bar those years ago.
Aly knew that Ethan had feelings for her but never thought of him in that way until something happens between her and her boss, and she has a new view of her best friend. Ethan has always been there for her through everything. She just never realized until now she may have always had feelings for him.
Laura Dunaway gives you a love triangle where you fall for both of the guys. Unfortunately, I lost my interest in Paul due to one incident he put Aly through. I could not forgive him and neither could Aly. She was confused between Paul and Ethan, and I definitely could not blame her.
I loved both of the guys…but Ethan stole my heart the minute he was introduced. He had been with her since day one. He even kept trying to state his feelings for her forever. Aly was just too hung up on her boss.
Paul had my heart the beginning when he was introduced until his girlfriend gave Aly grief every time she was around. Poor Aly I would have decked Paul's girlfriend, Casey.
I loved this book; although there were parts I did not like, it was due to what Paul did to Aly and how Aly kept having her emotions get to her. She could not make up her mind between Paul and Ethan. The whole time I was rooting for her hook her up with her best friend, Ethan. Seriously…why would she even consider Paul for what he did to her. I would have kicked him to the curb a long time ago.
Laura did a fantastic job on her first book, and I look forward to what she has in store next. I need to know what happens to a particular character. Laura made me cry several times and want to throw my iPad across the room, but she did have me crying happy tears as well towards the end.
If you are a fan of contemporary romance and love triangles, you will want to read Laura's debut novel, Distorted.
I give this book 4.5 moons and highly recommend it. Just be warned your emotions will be going through a lot in this book, and you may love Paul, or Ethan…or maybe even both. You may also want to slap around Aly sometimes. (just saying)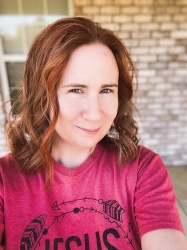 Latest posts by FranJessca
(see all)