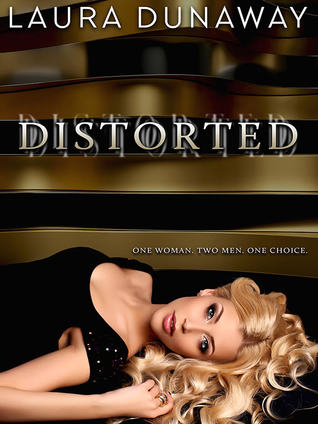 Distorted
by
Laura Dunaway
Published by
Createspace
on May 15, 2013
Genres:
Contemporary Romance
Format:
eBook
Goodreads
Purchase at
Amazon

Aly Chase has worked for Paul Pierce for years, loving him from afar. He is handsome, rich, and the powerful CEO of Pierce Homes. Just when Aly has decided her love for him is futile and vows to move on, Paul begins to give Aly the attention she had always desired, forcing her to feel confused by his actions.
Then there's Aly's best friend, Ethan Baker. He's sweet, handsome and charming. He is also in love with her. He's accepted that Aly and he will only be friends, until one day Aly realizes that her feelings towards Ethan are way more.
Aly is caught in between the man she's loved for so long and the man that has always been there for her. As her feelings are pulled and tugged in both directions, she must make a choice before her distorted life loses both of them.
Who will end up winning Aly's heart?
My Review