Review: 'Divided in Death' by J.D. Robb
August 14, 2021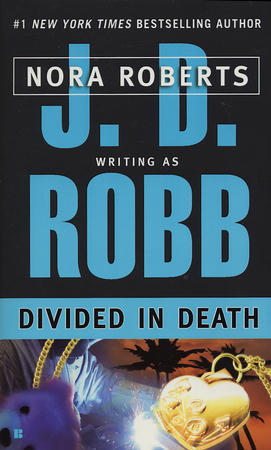 Divided in Death
by
J.D. Robb
Series:
In Death #18
Published by
Berkley
on August 31, 2004
Genres:
Romantic Suspense
Format:
AudioBook
,
Paperback
Source:
Purchased
,
Scribd
Goodreads
Purchase at
Amazon
|
Barnes & Noble

Reva Ewing, a former member of the Secret Service and a security specialist for Roarke Enterprises, is a prime suspect in a double homicide. She had every reason to want to kill her husband, the renowned artist Blair Bissel. Not only was he having an affair, he was having it with her best friend.
But Lieutenant Eve Dallas, who's on the case, believes Reva is innocent. Eve's instincts tell her that the murder scene looks too perfectly staged, the apparent answers too obvious. And when she digs for more, she discovers that at nearly the exact time a kitchen knife was jammed into the victim's ribs, the passcode to his art studio was changed - and all of the data on his computer deliberately corrupted.
To Roarke, it's the computer attack that poses the real threat. Signs show that this is the nightmare his company has secretly been preparing for. He and Reva have been under a code-red government contract to develop a program that would shield against a new breed of hackers, the Doomsday Group. These techno-terrorists with brilliant minds and plenty of financial backing hack into systems, steal data, and corrupt computer units on a large scale - and kill anyone who gets too close.
Eve and Roarke must infiltrate an extraordinarily secretive government agency to expose the corruption at its core, before the virus spreads from one office to a corporation to the entire country.
---
Divided in Death is the eighteenth book in the In Death series by J.D. Robb. Each book has sucked me further into this world that J.D. Robb has created for her characters. I can't get enough of them, and I hope to catch up with the series someday.
Storyline/My Thoughts: The eighteenth book will involve Reva Ewing, who is the prime suspect of a double homicide. It's up to Eve and her team to determine if Reva is the killer. Reva Ewing happens to work for Roarke as a security specialist, so Roarke will do anything to protect her. Eve knows that Reva can't be the suspect, especially after looking at the perfectly staged murder scene. Both Eve and Roarke are going to be working together to help Reva. Roarke has a funny feeling it's due to what Reva is working on at his company. This investigation will involve Eve, Roarke, and her team investigating a secretive government agency that may be behind everything. This case may end up losing Eve her job, but she's willing to take the risk. At least she has several people that will back up if something goes wrong.
I enjoyed the suspense of the story on trying to figure out who is actually behind the murders. J.D. Robb gives readers glimpses of the killer's POV in her books, and this one was hard to figure out who was behind it all. Another thing I enjoyed was I love that Peabody is a Detective, so it's taking both an adjustment for Eve and Peabody herself. Peabody has always been a favorite of mine. She does keep Eve in check at times.
This book was challenging to read at times (it didn't stop me from reading it, though), but that's due to me not liking it when Eve and Roarke fight. I can't stand when these two fight, even when it's minor. They are my favorite couple in a Romantic Suspense series, so I need these two never to fight. I know that's highly unlikely because married couples do fight every once in a while. This time around, though, Roarke and Eve have a falling out because they both find out something in Eve's past that makes Roarke want revenge for her. Even though she doesn't want Roarke doing anything illegal, she wants revenge, but not in a way that will cause harm to others and also cost her to lose her husband. I can see both sides and why they are angry with each other. I don't like when they fight, though. I can't. These two are a power couple.
Eve is still dealing with the pesky chocolate thief in this book, and she has set up a trap for the person this time around. She's eventually going to find out who has been eating her chocolate. I may know who it is, but I'll wait to say. Poor Eve, she only wants to enjoy her chocolate.
Overall, this book receives four stars from me, and I look forward to diving into the next book in the series soon.
Standalone or Part of Series: It's part of the In Death series, so I recommend reading in order.
Would I recommend this book? Yes. I can't praise this series enough. I recommend it to readers that love Romantic Suspense. Be prepared to fall for these characters. They have become like family to me.

This post contains affiliate links you can use to purchase the book. If you buy the book using that link, I will receive a small commission from the sale. It will help sponsor future giveaways but costs you nothing extra. You can read the full disclosure underneath the Privacy Policy.
---
---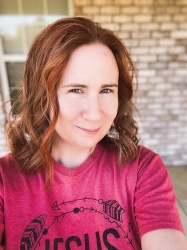 Latest posts by FranJessca
(see all)