Review: 'Dreams of a Dark Warrior' by Kresley Cole
January 11, 2022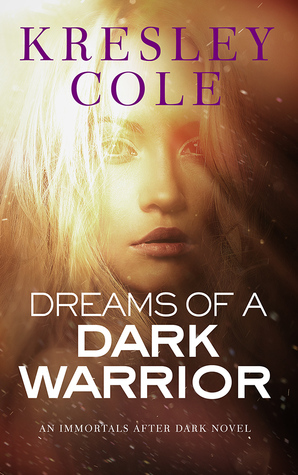 Dreams of a Dark Warrior
by
Kresley Cole
Series:
Immortals After Dark #10
Published by
Pocket
on February 15th 2011
Genres:
Paranormal Romance
Format:
AudioBook
,
Paperback
Source:
Purchased
Goodreads
Purchase at
Amazon
|
Apple
|
Google Play
|
Kobo

From #1 New York Times bestseller Kresley Cole comes this gripping tale of a battle-maddenend warrior driven by revenge and the Valkyrie temptress who haunts his dreams.
He Vowed He'd Come For Her...
Murdered before he could wed Regin the Radiant, warlord Aidan the Fierce seeks his beloved through eternity, reborn again and again into new identities, yet with no memory of his past lives.
She Awaits His Return...
When Regin encounters Declan Chase, a brutal Celtic soldier, she recognizes her proud warlord reincarnated. But Declan takes her captive, intending retribution against all immortals—unaware that he belongs to their world.
To Sate A Desire More Powerful Than Death...
Yet every reincarnation comes with a price, for Aidan is doomed to die when he remembers his past. To save herself from Declan's torments, will Regin rekindle memories of the passion they once shared—even if it means once again losing the only man she could ever love?
---
(I originally read/reviewed Dreams of a Dark Warrior on my previous blog 'Mrs. Papillion, aka "The Book Worm," back in 2011, so this is a revised version after reading/listening to it a second time in 2019 and a third time in 2022.)
Storyline/My Thoughts: The first time I was introduced to Regin the Radiant in the Immortals After Dark, I immediately adored her character. She is the character everyone can rely on, and she can kick-butt. I was happy to finally get her story and find out who her fated mate was in the series. If you read the previous book in the series, then you would've gotten a sneak peek of who it was in the series. I also was glad that Kresley told the beginning of Regin's story and how she ended up falling for the Berserker, Aidan the Fierce.
Now, Regin is faced with a reincarnation of Aidan the Fierce, and his name is now Declan Chase. Although, this time, he hates Regin. Declan kidnaps Regin and several other Lore creatures in this story and takes them to Torture Island, where the Order wants to experiment, take apart, or even destroy the lore kind. Declan intends to destroy Regin because that is what he's supposed to do. He's not supposed to have feelings for her or anyone in the Lore. Unfortunately, it's not going to be comfortable when it comes to Regin because he becomes obsessed with her.
I love how Kresley Cole writes Regin's and Declan's story because she gives glimpses of Regin and Declan's (Aidan) past together. She also goes into the other lives they had together. It's not been easy, and I can see why Regin is reluctant to be with Declan. She doesn't want to lose him again. I didn't think I would love Declan, especially how he treated all the Lore characters in this book. After getting his POV in this book and reading some of his other past lives, I fell hard for the berserker. He's still not my top male Lore guy, though. Malkom Slaine still has my heart. In this book, Kresley also introduces several other Lore characters that I can't wait to know more about in future books. I have no idea how Kresley keeps up with all, but she is one fantastic storyteller, and I love how she keeps building this world even further.
Oh, and let's not forget that Lothaire's book is next and that Vampire did the unthinkable in this book. I don't know if I should hate him or love him. All I know is this book gets five stars, and Kresley, you have a fan for life. 🙂
Standalone or Part of Series: It's part of the Immortals After Dark series, and I recommend reading in order.
Steaminess: ⭐️ ⭐️ ⭐️ ⭐️
Trope: Fated Mates; Enemies to Lovers
Would I recommend this book? Yes. I'll keep bragging about this series forever, and I will always recommend it to Paranormal Romance readers.

This post contains affiliate links you can use to purchase the book. If you buy the book using that link, I will receive a small commission from the sale. It will help sponsor future giveaways but costs you nothing extra. You can read the full disclosure underneath the Privacy Policy.
---
---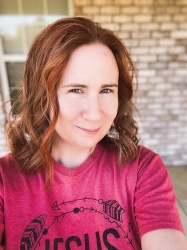 Latest posts by FranJessca
(see all)