Review: 'Edge of Desire' by Rhyannon Byrd
September 28, 2011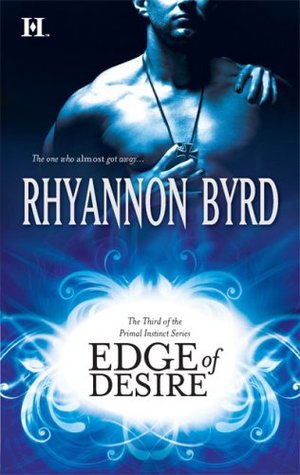 Edge of Desire
by
Rhyannon Byrd
Series:
Primal Instinct #3
Published by
HQN Books
on May 19th 2009
Genres:
Paranormal Romance
Format:
Paperback
Source:
Library
Goodreads
Purchase at
Amazon
|
Apple

Sheriff Riley Buchanan is a good man...but a man possessed. Plagued by vicious and uncontrollable impulses, he lives in fear of surrendering to real love. Even after years apart, he still craves one woman, Hope Summers, above all others, and will do anything to protect her from harm--even tempt fate.
Hope is a woman with her own secrets. For months she has eluded her abusive ex-husband, a ruthless creature who won't rest until Hope and her kind are destroyed. Hope's fantasies are still haunted by Riley, the one man who might help her, and the man whose searing touch she cannot forget. But surrendering to their long-denied passion could mean the destruction of everything they hold dear....
My Review
(Originally Reviewed on Mrs. Papillion aka "The Book Worm")
This book had captured my heart and made up for the last two books I read from the series. I think this one has become my favorite regarding the Merricks.
This book is about Riley, Buchanan…the youngest son of the Buchanans. He was thrown into Washington to search for the next cross that his sister has sent him for searching. What he doesn't realize is that his high school sweetheart lives there too and he's about to run into her. Will it be a happy reunion or a blown up one where she throws pies in his face? I'll go with the pies in the face.
I cried while reading this book because I found out what happened to Hope after Riley broke it off with her and she married another guy. Another guy who turned out to be the biggest creep ever and who I wanted to go through the book and beat his ass for her. How dare him. How dare what he did to her and their future. I'll leave it dotted since I don't want to spoil it for anyone who hasn't read it.
My favorite scene in the book is when Hope's ex-husband got what came to him.
This book has it's moments where I had to set it down though and come back to it. I wanted to smack Riley around a bit when it came to loving Hope still. He didn't want to love her to come back to him. Grrr…get over it she's the love of your life, and you're meant to be with her already.
I look forward to reading the next book in the series because it's not going to be about a Merrick this time. I do still want to follow the Buchanan's though. I also want to know about the Cassus who has turned good in "Edge of Desire." What is up with that? I'm confused. =(
Hopefully, the next book can keep my interest like this one did…although I don't want another sad one. I read this one when I was pregnant and believe me that was a horrible idea.  I was bawling like a baby because of my heightened emotions.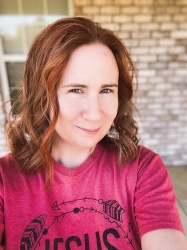 Latest posts by FranJessca
(see all)