Review: 'Gemini' by Gemma James
March 2, 2020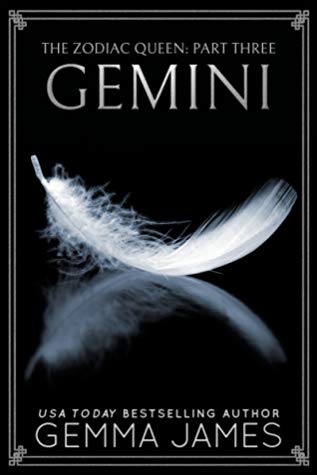 Gemini
by
Gemma James
Series:
The Zodiac Queen #3
Published by
Self-Published
on February 20, 2020
Genres:
Dark Romance
Format:
eBook
Source:
Kindle Unlimited
Goodreads
Purchase at
Amazon

Twelve men. A virgin queen. One arranged marriage.

Three men.
Too many betrayals.
A multitude of secrets.

They circle me like the walls in this tower.

Because Landon Astor isn't who I thought he was. My history entwines with his in ways I don't want to believe are true. And speaking of histories…Sebastian's past struts in sporting a pair of stilettos and an attitude to match the lion's ego.

But discovering the truth about Liam is the harshest blow. He was my safe haven in this madness—the one man I thought I could trust the most.

Now I'm in a free-fall with no one to catch me.

Because if the three men I thought I knew best are capable of turning my world upside down, I don't want to know what the other nine men in the Zodiac Brotherhood have in store for me.

Part 3 of The Zodiac Queen.
---
I made some time in February to read the third installment in Gemma James The Zodiac Queen series because I wanted to find out what happens next in the series. This time it's Landon Astor's turn with Queen Novalee. He's part of House of Gemini, and he has a big secret to tell Novalee that she is hesitant to believe at first until he provides proof to her.
I thought Gemma James couldn't surprise me any further, but she did in this book. I had a hard time putting down my kindle because of the secret that was told toward the beginning of the book. The secret could change everything for Novalee, but unfortunately, she has to keep it hidden from everyone; otherwise, she may end up losing everything.
Gemma James shocked me again at the end of the book with a cliffhanger. Poor Novalee is not sure who to trust, especially finding out what happens after one of the men from the Zodiac Houses wins her in the auction. There's also something else that comes to light in this book that I was surprised about too. I won't give it away. I feel for Novalee after reading this book and wish she could have happily ever after, instead of dealing with having to be pawned off on the twelve houses of the Zodiac.
If you are a fan of Sebastian, then you will get to read scenes between him and Novalee in this book. Those scenes are some very steamy scenes. I have mixed feelings for him until toward the end of this book. I'm still not sure if he's one of my favorites of the men. I thought I liked Liam until I read this book. I'm so confused.
If you are thinking about starting this series, then I would recommend reading in order; otherwise, you will miss out on the previous books. I'm looking forward to reading the next book in the series and hoping that Gemma James doesn't put me through the wringer again as she did with this book with my emotions. I'll be prepared, though, if she does. I don't know how, but I'll find a way. 🙂

This post contains affiliate links you can use to purchase the book. If you buy the book using that link, I will receive a small commission from the sale. It will help sponsor future giveaways but costs you nothing extra. You can read the full disclosure underneath the Privacy Policy.
---
---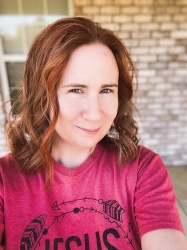 Latest posts by FranJessca
(see all)