Review: 'Hard Rules' by Lisa Renee Jones
February 13, 2017
I received a complimentary copy of the book from the author in exchange for an honest review. This does not affect my opinion of the book or the content of my review.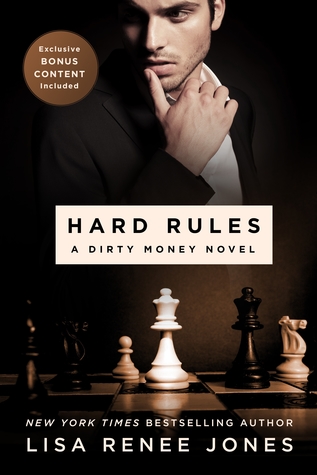 Hard Rules
by
Lisa Renee Jones
Series:
Dirty Money #1
Published by
St. Martin's Griffin
on August 9th 2016
Genres:
Contemporary Romance
Format:
eArc
Goodreads
Purchase at
Amazon
|
Apple

Wall Street meets the Sons of Anarchy in the smoldering, scorching first novel in the explosively sexy new Dirty Money series from New York Times bestselling author Lisa Renee Jones.
How bad do you want it?
The only man within the Brandon empire with a moral compass, Shane Brandon is ready to take his family's business dealings legitimate. His reckless and ruthless brother, Derek wants to keep Brandon Enterprises cemented in lies, deceit, and corruption. But the harder Shane fights to pull the company back into the light, the darker he has to become. Then he meets Emily Stevens, a woman who not only stirs a voracious sexual need in him, but becomes the only thing anchoring him between good and evil.
Emily is consumed by Shane, pushed sexually in ways she never dreamed of, falling deeper into the all-encompassing passion that is this man. She trusts him. He trusts her, but therein lies the danger. Emily has a secret, the very thing that brought her to him in the first place, and that secret that could that destroy them both.
My Review
Hard Rules is the first in Lisa Renee Jones Dirty Money series and it's full of mystery, suspense, romance and drama.
I started reading Hard Rules last weekend and knew I was going to have a hard time putting it down. The first chapter alone in the book had me questioning what the heck is going to happen in this book.
What are some items that I enjoyed about Hard Rules:
-Shane Brandon (one sexy billionaire lawyer who has family/business drama)
-Emily Stevens (one strong-willed secretive woman who is determined to run away a lot)
-Storyline (family drama, secrets, betrayals, etc.)
-Romance (Shane + Emily = hotness on the balcony, bedroom, etc.)
Those are just some of the items that I enjoyed about the book. I won't go into much detail because I don't want to give anything away.
First thing's first though, Shane Brandon won me over immediately, even when he was being over-protective and a jerk sometimes to Emily. He reminded me of Gideon Cross from Sylvia Day's Crossfire series because he had the qualities of Gideon and believe me I loved me some Gideon Cross. 🙂 Shane Brandon may have won me over a little more though in Hard Rules.
Emily is not an easily scared heroine. In fact, she's one tough woman. I adored her in the story. She's very secretive though and I was anxious to find out about her story. She keeps to herself though, but she's determined to find out the truth on what is going on in Brandon Enterprises and determined to either run away from Shane or run toward him.
The story is what had me turning the pages though. Between the family drama of Shane and his family and the drama with Shane and Emily, I just couldn't put this book down. It's full of family betrayals. Shane and his brother Derek are fighting over Brandon Enterprises and their father who is ill is enjoying the bickering between the two. Shane knows the business is doing stuff illegally and he's determined to keep the business from falling into the wrong hands.
Then there's the hot romance between Shane and Emily. These two were just a one-night stand at first, but then it turns into something more. There are some really sexy scenes between the two.
Forewarning though the book leaves with a cliffhanger. You'll be in shock like I was, but I'm so glad the next book is almost here. 🙂
If you are fan of Lisa Renee Jones Inside Out series, you will definitely be a fan of her new series. I give Hard Rules 4.5 stars and look forward to diving into the next book in the series very soon.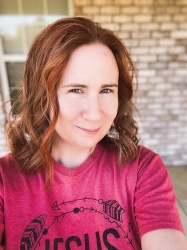 Latest posts by FranJessca
(see all)