Review: 'Hidden' by Kendra Elliot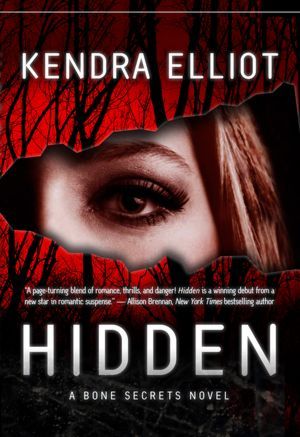 Hidden
by
Kendra Elliot
Series:
Bone Secrets #1
Published by
Montlake Romance
on July 17, 2012
Genres:
Romantic Suspense
Pages:
383
Format:
eBook
Source:
Purchased
Amazon Kindle
|
Amazon Paperback
Goodreads

Eleven years ago, the Co-Ed Slayer murdered nine female college students on the Oregon State University campus. Lacey Campbell barely survived his attack, but he killed her best friend, Suzanne, whose body was never found.
Now a forensic odontologist analyzing teeth and bones for the state medical examiner, Lacey is devastated when she identifies Suzanne's remains at a crime scene. She finds comfort in the arms of ex-cop Jack Harper, and sparks fly between them even as a new reign of terror begins. Someone is killing the witnesses who sent the Co-ed Slayer to prison a decade ago. All the evidence points to the Co-ed Slayer as the culprit, only he's long since dead. So who's the new killer? And is Lacey next in line to die?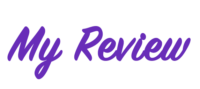 If you want a book that keeps you on the edge of your seat, you need to read the first book to Kendra Elliot's Bone Secrets Series, "Hidden."
Lacey Campbell has been living her life as a forensic odontologist trying to get over what almost happened to her when she was in college. When she is due to examine bones at a scene, she finds out the past is about to come back and haunt her and in fact, the past is still happening. Her best friend, Suzanne disappeared the night Lacey almost got kidnapped by the killer who was stalking female college students at OSU, eleven years ago. They never recovered Suzanne's body, but now after 11 years, the bones that Lacey examined are her best friend's. To top it all off, the killer is on the loose again, or there is a copycat on the loose at least due to the fact the expected killer was just killed in prison. Now the witnesses of the Co-ed Slayer case are being killed off, and Lacey is one of those top witnesses since she helped identify the man, but could the killer have had a helper as well.
Lacey ends up getting help from ex-cop Jack Harper who happened to have the bones of Suzanne at the apartment complex he owns. He was apart of the case as well back 11 years ago, and someone is trying to pin the murders on him or at least that is what Jack thinks is happening. Jack decides to help Lacey out and protects her.
Of course, Lacey has other dilemmas as well with what is going on, and even her ex-husband may be a lead suspect of the murders.
The biggest mystery of all is if they captured the real killer from the murders 11 years ago, or is the actual killer still on the loose.
This book was full of mystery and suspense from the beginning. Kendra kept me wondering who the killer was and I had a hard time pinpointing who it was. One thing would make me think it was one particular person and then Kendra would throw me off again. I was getting frustrated but in a good way.
I was determined to solve the case just like the characters were. I enjoyed the different points of views from each character, even the killer's point of view due to the fact it unraveled the past and what happened 11 years ago.
Lacey Campbell had it hard from the beginning because she found out certain things that she could not even believe happened. She was a strong character though, also when the past was happening again. Especially, when the bones of her best friend were recovered the truth was slowing coming out on what happened that night when she was almost kidnapped.
Jack Harper was a character who helped Lacey out. He is the one person she turns to when things start getting out of hand, and the truth does finally come out. The ending is what makes the readers realize how much he will do for the woman he loves. He'll even defy the police to save her.
This is a book for romantic suspense readers out there. I would listen to it when I could not read it due to running errands or trying to clean up after a one-year-old because I needed to know what happened next. When I did find time to read it, I would have to shut myself off from the outside of the world. Otherwise, I saw myself snapping at my hubby since he thought it was a good idea to bug me when the book was getting interesting. He knows now not to interfere now. LOL
Kendra Elliot keeps the reader engaged in the story from the very beginning, and it feels just like you are there with the characters. All you want to do is help solve the case and bring justice to what is happening to the characters.
I also loved the fact; she wrote detailed descriptions of what Lacey's job uncovered when on a case to determine the bones. I have never read a book where a lead character knows so much about dental work and such.
I look forward to diving into the second book because I need some more of Kendra's Bone Secrets Novels already. =)


I guess I should type a bio here. I'm FranJessca or Fran for short. I'm the owner of Book Lovin' Mamas and main Reviewer. I've been reviewing books since I got out of the Navy in 2011. Now 8 years later, I'm still reviewing, but this time with my youngest sidekick.
When I'm not reading and reviewing, you can find me at my day job during the week and on the weekend taking care of our little farm.

Latest posts by FranJessca (see all)