Review: 'If I Were You' by Lisa Renee Jones
September 5, 2013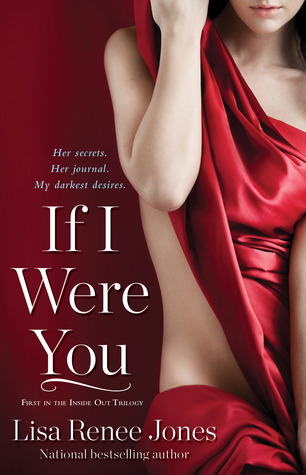 If I Were You
by
Lisa Renee Jones
Series:
Inside Out #1
Published by
Gallery Books
on March 12, 2013
Genres:
Contemporary Romance
,
Erotic Romance
Format:
Paperback
Source:
Purchased
Goodreads
Purchase at
Amazon
|
Apple

The steamy first installment in the Inside Out erotic romance trilogy by Lisa Renee Jones, in the bestselling tradition of Fifty Shades of Grey.
When Sara McMillan finds a stack of journals in a storage unit, she's shocked and enthralled by the erotic life the writer led. Unable to stop reading, she vicariously lives out dark fantasies through Rebecca, the writer—until the terrifying final entry.
Certain something sinister has happened, Sara sets out to discover the facts, immersing herself in Rebecca's life. Soon she's working at the art gallery Rebecca worked at and meeting Rebecca's friends. Finding herself drawn to two dangerously sexy men, the manager of the gallery and a famed artist, Sara realizes she's going down the same path Rebecca took. But with the promise of her dark needs being met by a man with confident good looks and a desire for control, she's not sure anything else matters. Just the burn for more.

I am a little behind reading/reviewing If I Were You…but I wanted to read these books when every one of the books was close to being out because I knew it was going to be hard to wait for each one to release. Lisa Renee Jones is one Author, who I have found that sucks me into the story every time I read one of her books. Here it is I started reading If I Were You and within the next couple of hours, I finished the book. Seriously…only a few Authors do that to me.
If I Were You is the story of Sara McMillan trying to find out what happened to the woman in the journals that she ended up getting from her friend that purchase a storage unit that was auctioned off. She knows the woman's name from the journals are Rebecca, and she worked at the art gallery, but she has no idea where Rebecca is now. Rebecca's journals are not the normal journals, they have very personal entries, some of them being disturbing and some being very erotic. Sara is determined to find out what happened to Sara and she is going to end up working the same art gallery that Rebecca worked at in the story. Unfortunately, the people that work there have no clue where Rebecca is. All they know she is on vacation and has not come back yet. Sara ends up meeting the intimidating gallery owner, Mark, who may be the man that Rebecca may be writing about in her journals. All Sara knows is that something scared Rebecca off and she's not sure if it was Mark or someone else.
Sara ends up walking in Rebecca's shoes, and other characters in the story come into play, that makes her question, who knows the truth about Rebecca. Sara is being warned off by the ever so sexy artist, Chris…who happens to have a dark side just like Mark, but in a very mysterious way. Something is going on, and in If I Were You, Lisa Renee Jones only touches a little bit into the story of what may have happened to Rebecca. Poor Sara is going to be thrown into the twisted world of what Rebecca may have been in, and now Sara may be in over her head.
After reading If I Were You, I now have more questions than answers. It does not help when Lisa Renee Jones makes you question everything you are reading. Who can Sara trust, who is Chris really, who is Mark and why is he the way he is, and where the heck is Rebecca? Seriously…so many questions and no real answers and that is what makes If I Were You, so addicting. I need those answers, so I will continue reading on in the next book and even short novellas.
Sara's character is one character, who is stubborn, but she seems to be much stronger than Rebecca was. She knows how to handle Mark and even Chris. She is one strong-willed, determined female character and I LOVE the fact, she knows how to handle herself.
Chris, what can I say about that sexy man, who happens to make me question what his true intentions are to Sara. I love him. I love him. He may have mysteries to him, but he managed to win me over the minute he sat next to Sara during one of the art shows and talked to her. Did I already say…I love him!!!
Mark is another character, who is mysterious and a secret came out about him, that made me want to know even more. Is he the man in Rebecca's journals? I'm starting to think; maybe he's not. Grrr…so many questions, and Lisa Renee Jones knows how to frustrate me, but I LOVE her writing style because of it.
I give this book 5 full moons and highly recommend it to readers, who love the Crossfire novels by Sylvia Day.
I had to buy If I Were You in paperback because it has become a favorite book and ALL my favorites are in paperback. =)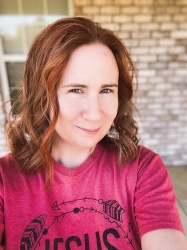 Latest posts by FranJessca
(see all)