Review: 'Immortal in Death' by J.D. Robb #InDeathReadALong
March 18, 2020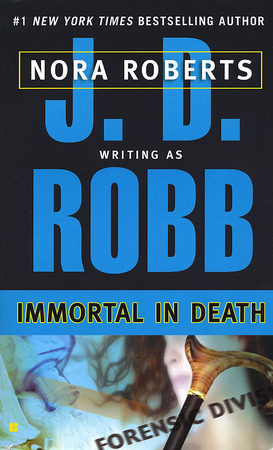 Immortal in Death
by
J.D. Robb
Series:
In Death #3
Published by
Berkley Books
on July 1, 1996
Genres:
Romantic Suspense
Format:
Paperback
,
AudioBook
Source:
Purchased
Goodreads
Purchase at
Amazon
|
Barnes & Noble

She was one of the most sought-after women in the world. A top model who would stop at nothing to get what she wanted -- even another woman's man. And now she was dead, the victim of a brutal murder. Police lieutenant Eve Dallas put her professional life on the line to take the case when suspicion fell on her best friend, the other woman in the fatal love triangle. Beneath the facade of glamour, Eve found that the world of high fashion thrived on an all-consuming passion for youth and fame. One that led from the runway to the dark underworld of New York City where drugs could fulfill any desire -- for a price . . .
---
It's getting harder and harder to only read one book a month for the #InDeathReadALong Challenge because I'm enjoying the In Death series by J.D. Robb. I'm sticking to it though to read one book in the series a month since I have quite a bit of other books to read too.
The third book in the In Death series has Eve Dallas tasked to solve the brutal murder of a top model. Eve's best friend, Mavis, may be a suspect of the crime since she was there at the wrong time when the model was murdered. Before the top model was killed, there was drama between Mavis, the top model, and the fashion designer, Leonardo. The model had been with Leonardo, and he broke up with her because he was in love with Mavis. The model, though, didn't accept that at all and threatened to make Leonardo's show not go on because he wouldn't be with her anymore. This is why Mavis was being seen as the murderer since she wanted to help Leonardo.
Eve is determined to find out who killed the model and begins to find out that there is something else dark and twisted happening in the fashion world that involves a deadly drug. She'll find out what is happening, but it will cost her.
The book also follows Eve and Roarke preparing for their wedding together. Eve is stressed in the book because she has so much going on with the case. Roarke is there for her no matter what along the way. I adore Roarke even more after this book, which I thought wasn't possible. He proves me wrong each time, though. I love his character so much. Eve is also going through a lot with her past that she doesn't want to deal with, but unfortunately, it's starting to affect her way of life. I feel for Eve after finding what happened to her in the first book, but this book dives into it more. Again, Eve has a great support system with Roarke and Dr. Mira.
I loved this book for not only the suspense of it but how much the characters are growing. I love Peabody because she's knowledgeable and speaks her mind. I can't wait to follow her character more. I adore Mavis, even though she can be challenging at times. She tries to get Eve to live her life. I wouldn't say I like Summerset though and wish he would go away. He is not my favorite in the series on how he treats Eve. Someone needs to put him in his place.
J.D. Robb did a fantastic job keeping me on the edge of my seat with figuring out who was the real killer in the book. I was in shock after finding who it was because I was not expecting it to be that person. I actually started liking the person. What was I thinking?
Overall, the third book in the series receives 4.5-stars from me, and I highly recommend this book and series to readers that love Romantic Suspense. Be prepared to be addicted to the series after you start reading it. I know I've become addicted and can't wait to read the next book in the series in April.

This post contains affiliate links you can use to purchase the book. If you buy the book using that link, I will receive a small commission from the sale. It will help sponsor future giveaways but costs you nothing extra. You can read the full disclosure underneath the Privacy Policy.
---
---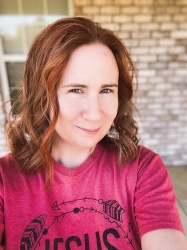 Latest posts by FranJessca
(see all)