Review: 'Just this Once' by Rosalind James
January 22, 2013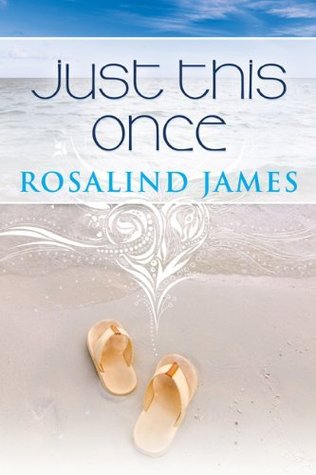 Just This Once
by
Rosalind James
Series:
Escape to New Zealand #1
Published by
Self-Published
on August 29, 2012
Genres:
Contemporary Romance
Format:
eBook
Source:
Purchased
Goodreads
Purchase at
Amazon
|
Apple

Everyone needs to be rescued sometimes.
Everyone but Hannah Montgomery, that is. She just needs a vacation. Three weeks in New Zealand to sort out her life, figure out what she wants, seems just right. Oh, and to relax. She should definitely put that on the agenda. She certainly isn't looking for a sexy fling with a professional rugby player, no matter how attractive he is. Hannah doesn't do casual. But maybe just this once ...
As much as he's shared with Hannah, Drew Callahan has kept one very big secret. And learning the truth, now that she's back home again, has made Hannah warier than ever. Drew knows that she's right for him. But how can he convince her to let down her guard enough to explore what they could have together?
Note: This romance, like New Zealand, contains some steam. If that isn't your cuppa, you may want to visit another country ... er, book.
My Review
I am going to be reading the 3rd and 4th book to this series for blog tours and I told myself to read the first two books first.  I hate reading out of order and I am glad I read "Just this Once" because I definitely LOVED every minute of this book.
Hannah Montgomery is a work-aholic who has never had fun in her life. She decides to finally take a vacation somewhere exotic to take some time for herself.  She ends up in New Zealand, almost drowning and having a sexy guy save her.  Of course this is not your normal sexy guy, in fact, Hannah has no idea she has met a professional rugby player, who happens to be the captain of the team.
Drew Callahan takes a break every once in awhile when he is off from playing rugby to do fishing and when he happens to save the damsel in distress, he never figured he would fall for the American woman.  She is stubborn though because she does not know what to make of him and his gestures.  He is completely baffled, she has no idea who he is until the truth finally comes out and he has to say, he actually likes the fact she does not know who he is.
It's hard though for him to get her to open up since she is all about doing her job and also trying to still take care of her brother and sister, who just want to live their lives.
I definitely have found the perfect book to make me want to visit to New Zealand, or actually live there eventually.  I want my own Rugby player, after reading this book.
I loved the storyline and of course the secondary characters as well in "Just this Once".  Hannah definitely is one strict, hard-headed, strong-willed, determined character who will put a man in his place.  She had been taking care of herself and her two siblings for so long and working so much, I can understand why she did not want her heart broken or want to take Drew seriously.
How could she resist Drew for so long though?  I would have a hard time, he is such a sweetheart.  He stole my heart the minute he rescued her.
Drew understood what Hannah had issues with and he took his time with her.  He definitely did an amazing job trying to win her over.
When Hannah and Drew finally hooked up, there were definitely sparks flying between them both.  =)
I loved Rosalind James throwing in the dictionary of New Zealand sayings in the back of the book as well because I had a hard time with some sayings that Drew would say.  I learned a lot from this book about New Zealand and also rugby…which I need to watch more of.  It is way better than American Football…at least in my opinion it is.  =)
I definitely cannot wait to read the rest from this series now.
Rosalind James is now a favorite author of mine because she made me fall in love with Rugby, the men that play Rugby, and also a new place I need to vacation too.  (Adding to my bucket list now)  =)
I highly recommend this readers who love contemporary romance and love sports romance stories as well.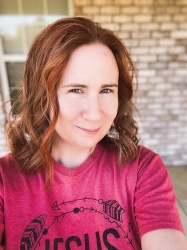 Latest posts by FranJessca
(see all)