Review: 'Last Second Chance' by Caisey Quinn
May 22, 2014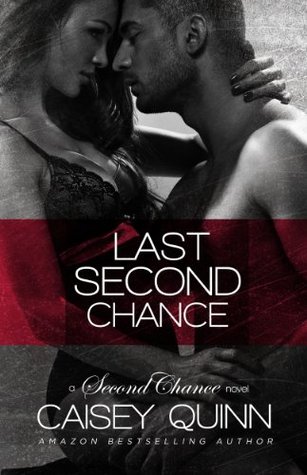 Last Second Chance
by
Caisey Quinn
Series:
Second Chance #1
Published by
Self-Published
on May 6, 2014
Format:
eBook
Goodreads
Purchase at
Amazon
|
Apple

When Stella Jo Chandler gets an offer to work at the Second Chance Ranch celebrity rehab facility right after graduating from Texas A&M, she's tempted to turn it down. She wants to help real people with real problems, not spoiled celebrities going on vacation for publicity. But growing up on her family's ranch left her with a love of horses that draws her to the opportunity. How bad can babysitting a bunch of strung out celebrities be?
What she didn't count on was being roped into a tangled mess with infamous rocker and three-time rehab drop out Van Ransom on her first day. And she sure didn't expect to feel the overwhelming attraction that pulls her to the man who has more issues than she can count on both hands. Like the hotel rooms and tour buses he's famous for trashing, the havoc he could wreak on Stella's heart would be irreparable.
Van isn't at Second Chance for publicity or because he's suffering from "exhaustion". He's on the brink of destruction, and he needs the kind of help Stella isn't sure she can give. But without her, he'll lose everything. Because he's on his last second chance.
My Review
Last Second Chance is the first book I've read from Caisey Quinn and now I can't wait to dive into the other books she's written. I love finding new to me authors…or in this case, I have been meaning to read Caisey's books for a while.
I dived into Last Second Chance and had a hard time putting it down. I love characters such as Stella Jo Chandler and Van Ransom. Characters that need each other in some kind of way, but in a different kind of way. Stella Jo has just graduated from Texas A&M and she has taken a job at a Second Chance rehab facility for celebrities. It's a job that keeps her from going home to her parents and to her old life. Instead she ends up bumped into the famous rock star, Van Ransom who is there at the rehab facility to get help. If he doesn't get help the album label will kick him out of his band and replace him.
The minute Stella and Van meet, it's instant attraction. Van has never been with a woman like Stella, and Stella has never gave in such as indulges that Van offers. She knows she shouldn't indulge with what Van wants to give her, but he's kind of hard to say no to. She could lose her job and he could end up losing his career being kicked out of the facility. I don't know how Stella handled it from the beginning with Van because he's a very straightforward guy. He comes right out and states what he wants to do with her. Stella surprised me with how she handled Van at times, especially when they finally got together. Oh boy…how she even surprised Van.
There were times in the book I wanted to deck Van on how he handled his secrets. I knew he had something very dramatic happen to him and wanted to understand him better. He definitely had his reasoning on what led him to be a bad boy and in rehab. The big shocker was at the end of the book about Stella and how she grew up. I thought she didn't really have any issues, but she had her own and they definitely were nothing what I expected.
Caisey Quinn kept me turning the pages in Last Second Chance because I needed to know if both characters were finally going to get a happily ever after. They both deserved it. Van changed so much in this book, even if he didn't want to admit at the end. Stella changed to, but in a whole different way. She is the freaky character in the book. I adored everything about her.
I give this book 4.5 moons and recommend it contemporary romance readers out there. I look forward to the next book in this series, especially after reading the blurb of it at the end of this book.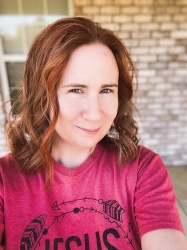 Latest posts by FranJessca
(see all)